Stephen Sauer was sentenced to 25 years in prison for crimes such as sexual battery, rape and video voyeurism
---
A former Louisiana priest pleaded guilty to drugging and molesting 17 men he picked up in the French Quarter and was sentenced on Friday to 25 years in prison.
Stephen Sauer, 61, of Metairie admitted that he targeted men who looked lost or intoxicated. He would then drug the men as he offered them help, sometimes putting drugs in their drinks at bars.
Other times, the former Catholic priest used an eyedropper to feed sleep-inducing substances to men who passed out from alcohol, according to a press release from Jefferson Parish District Attorney Paul D. Connick, Jr.'s office.
Sauer took the victims to his home, where he videotaped or photographed the men while they were unconscious. He admitted to molesting some of the men, and even gave them rides back to their hotels or other locations the next morning.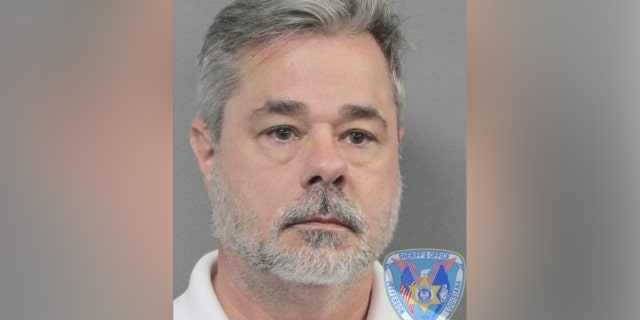 Investigators with the Jefferson Parish Sheriff's Office learned that Sauer shared the images on a website, and sometimes traded images with others using email.
The DA's office said many of the victims were from out of state, separated from their friends, or lost when Sauer approached them.
All the incidents Sauer was connected and charged for occurred between 2019 and 2021.
In June 2021, Sauer sent his computer hard drive to a company in New York for repair.
The technician saw the hard drive contained hundreds of images that suggested sexual assaults had taken place and contacted New York law enforcement officials.
New York investigators were able to determine the pictures were taken in Metairie and contacted the Jefferson Parish Sheriff's Office.
Many of the victims were identified by detectives because Sauer took pictures of their identification cards.
When detectives executed a warrant at Sauer's house, they located prescription pill bottles prescribed to a convicted sex offender in Missouri. They also found the date rape drug, Zolpidem.
He pleaded guilty in front of Judge Shayna Beevers Morvant to 13 counts of sexual battery, nine counts of third-degree rape, 17 counts of video voyeurism, all felonies, and 16 misdemeanor charges of possessing prescription drugs without a prescription and possession of drug paraphernalia.
The judge sentenced Sauer to 25 years in prison and ordered him to register as a sex offender for the rest of his life. He is also prohibited from contacting 12 of the victims, the DA's office said.
Investigators believe there could be over 50 more unidentified victims connected to Sauer.
The Associated Press contributed to this report.
---