The Colorado man told investigators that he 'chose to drive into the lobby'
By Adam Sabes
In an effort to "be heard," police in Colorado claim a man intentionally crashed his pickup truck into a police station's lobby on Tuesday.
According to a spokesperson for the Grand Junction Police Department, Nathan Chacon, 45, crashed his 2007 Chevrolet Silverado into the police station's lobby on Wednesday at around 12:30 p.m. "Miraculously," no one was hurt, the spokesperson added.
The truck turned directly toward the main lobby doors, accelerated, and drove through two sets of metal doors with bulletproof window panes without any hesitation, stopping, or slowing, according to an arrest affidavit.
Eleven employees were at work behind the glass walls that prevented the pickup truck from doing further harm or damage to the building and its occupants at the time of the incident.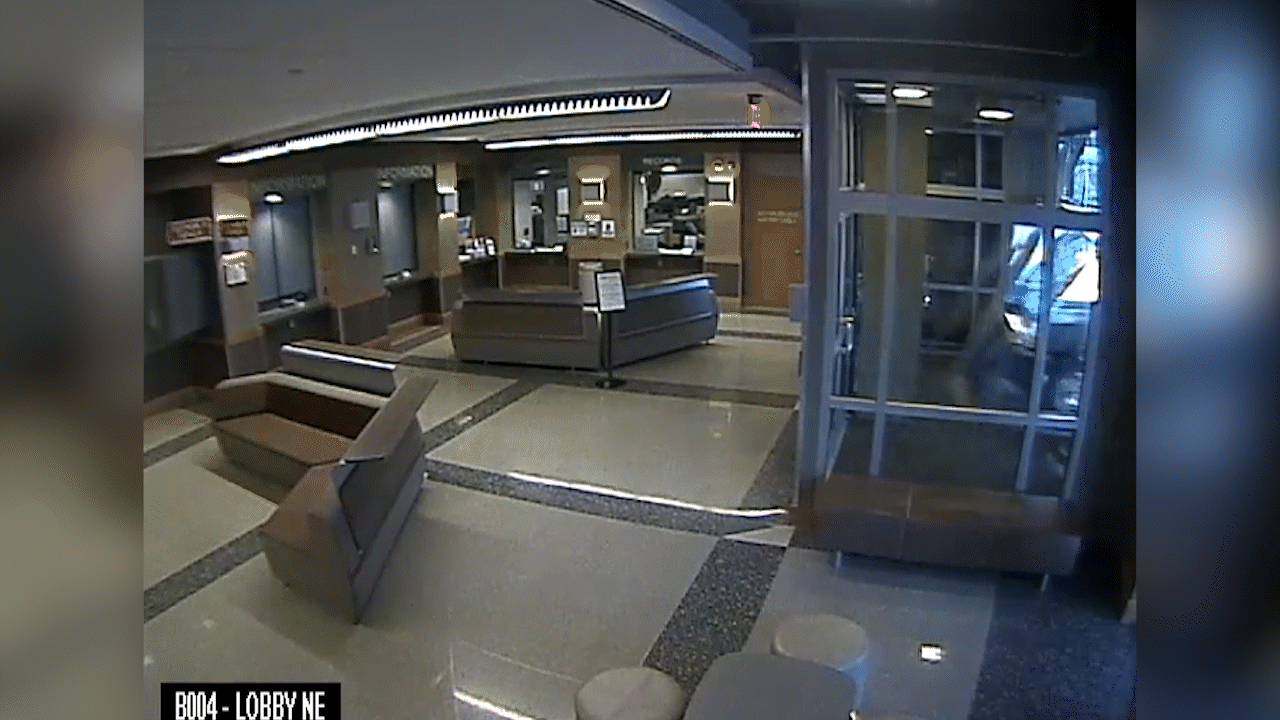 The police officer who wrote the arrest affidavit said the pickup tuck plowed through several benches in the lobby that are used for citizens who are waiting to either "report being a victim of a crime or obtain assistance of any kind from the Police Department."
"Luckily no one had been utilizing the benches or was in the lobby at the time of this crash, which would be normal activity on a weekday around 1230," the affidavit states.
READ THE ARREST AFFIDAVIT BELOW.
Chacon told investigators that he thought he was "being followed" by several cars after leaving his home on Wednesday morning, adding that he "became paranoid of these vehicles and began making erratic turns and turning down side streets in order to avoid these vehicles."
The man told investigators that he "chose to drive into the lobby" because he didn't want to be killed, but did so in order to "be heard," the affidavit states, adding that Chacon "knew it was dumb."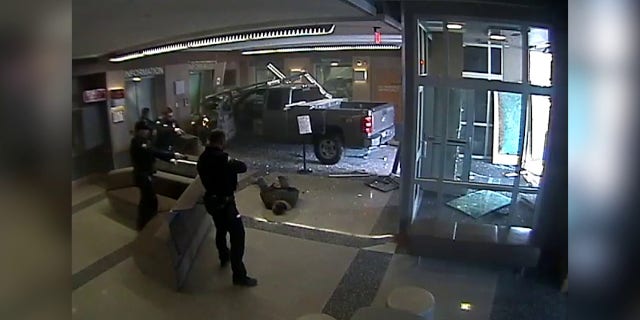 Chacon is being charged with attempted first degree murder, attempted first degree assault, attempted vehicular homicide-reckless driving, attempted vehicular assault, criminal mischief and reckless endangerment.
According to the document, records show that "there are at least 90 calls for service involving Nathan over the last few years where he is reporting strange happenings that have been unfounded."
"Some of these calls for service in the recent days leading up to this event insinuate a pattern that Nathan was becoming frustrated with Deputies as he would hang up on them and swear at them over the phone," the affidavit states.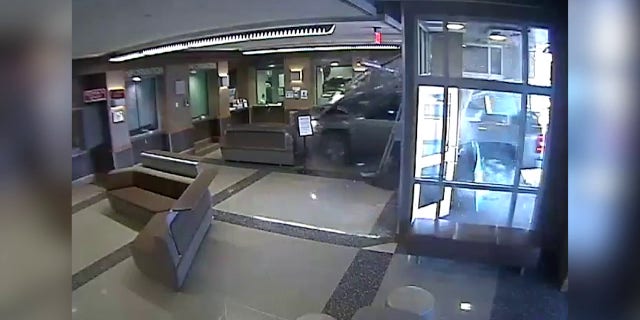 In total, police say that damage to the department's lobby, entrance doors and bulletproof window panes are estimated to be valued over $100,000 but less than $1,000,000. 
Chacon is being held at the Mesa County Detention Facility in Grand Junction, Colorado.
---