Roy was one of the negotiators for House GOP's stopgap spending proposal
By Elizabeth Elkind
---
Rep. Chip Roy, R-Texas, vented frustration at his Republican colleagues who are opposing a stopgap proposal to avert a government shutdown cobbled together by the conservative House Freedom Caucus and the more pragmatic Main Street Caucus. 
"If a Republican opposes a 30-day, 8% cut to the non-defense, non-veteran federal government with the best border security bill we've ever had attached to it, I honestly don't know what to say to my fellow Republicans other than you're gonna eat a s— sandwich, and you probably deserve to eat it," Roy told Fox News Digital on Wednesday.
"I'm an equal opportunity basher of stupid, and I think this is stupid."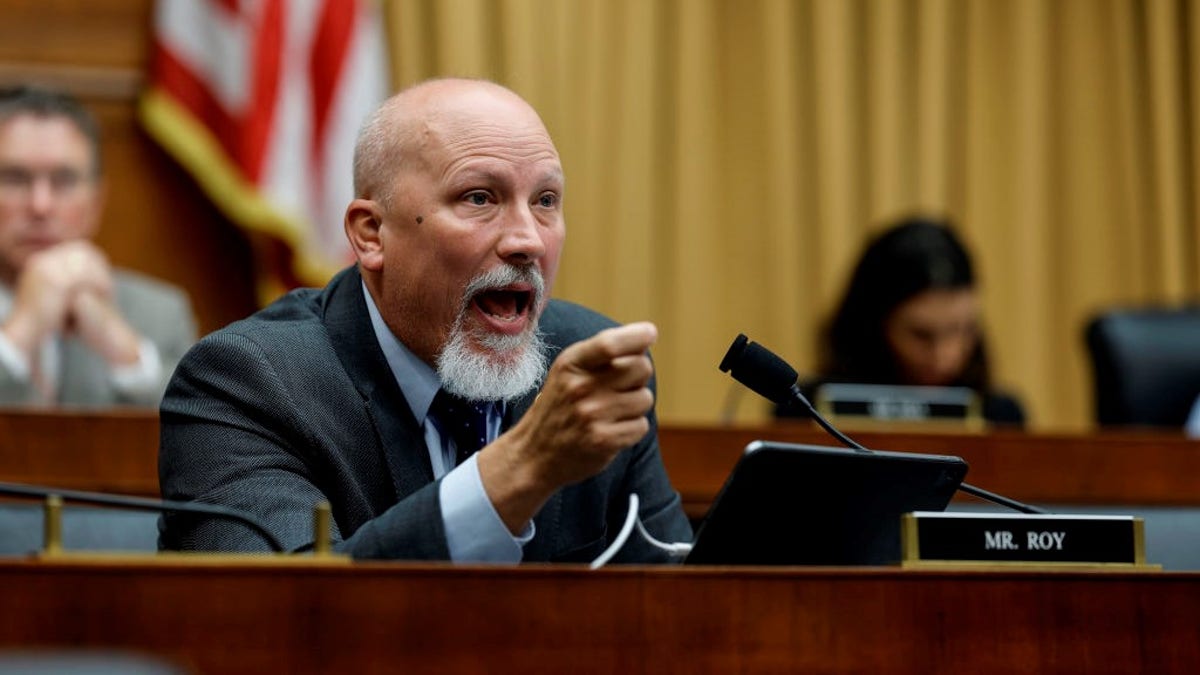 It comes after negotiators for the Freedom Caucus, including Roy, and the Main Street Caucus unveiled their proposal for a continuing resolution, known as a CR, on Sunday night. It would cut discretionary government spending by 8% from current levels, except for the military and Veterans Affairs, and included most of H.R. 2 save for a provision on eVerify. 
But more than a dozen conservatives voiced opposition to the deal. Some said they wanted to see commitments on total spending from all 12 appropriations bills to not exceed $1.471 trillion before they would move on a CR. 
Man of those holdouts are members of the House Freedom Caucus, of which Roy is the policy chair.
Roy told reporters outside a House Judiciary Committee hearing on Wednesday, "I mean, right now, again, everything is centered on what will be a spending topline and to get appropriations done."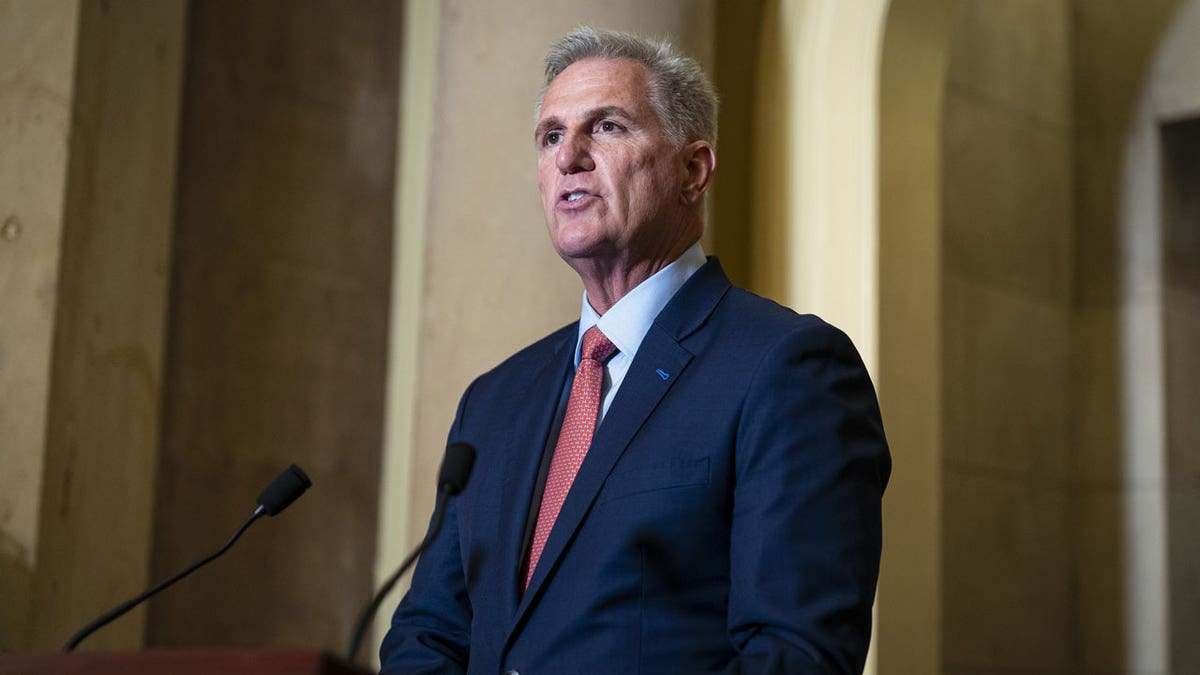 "I mean, I'm happy to if we can move a couple of appropriations bills at [$1.471 trillion], meaning their relative amounts that would achieve [$1.471 trillion], great, I'd be on board with doing that. But, you know, we don't have agreement on that," he said.
Hours earlier, Republican Study Committee Chair Kevin Hern, R-Okla., unveiled an amendment to the CR plan aimed at assuaging GOP holdouts' concerns.
According to a summary obtained by Fox News Digital, the plan is a 30-day stopgap funding bill known as a continuing resolution (CR) that would cut government funding by roughly $130 billion from the current fiscal year. It would also include the House GOP's border security bill, known as H.R. 2. 
It would also commit the House GOP majority to passing all 12 of its appropriations bills at the fiscal year 2022 level of $1.471 trillion, the same cut as the 30-day stopgap would mandate. 
Roy said of Hern's plan, "I have great respect for [the] RSC chairman and for what they're trying to do, but I mean, CRs right now are dead in the water because you've got a block of people who don't want to do a CR. I mean, look, I just gotta be blunt."
"If you don't have agreement that we need to move an 8% cut to non-defense, non-veteran spending with an unbelievably strong border security bill, along with Department of Defense funding that eliminates a lot of the ridiculous social engineering, I'm not sure what to say to my colleagues," he continued.
"With all due respect the RSC, you know, kind of coming into the 11th hour with a, 'Oh, we'll throw in [$1.471 trillion].' It's kind of like, well, gee, I wish I'd have thought of that, right? Of course, if there's a path to [$1.471 trillion], I'm on board. But I think right now, the question is, is that path… then maybe we can figure out how to land on a CR. But right now, that's the ongoing conversation."
---