No injuries reported after car goes airborne, flips onto street in San Francisco
By Stephen Sorace
---
A car full of people drove off a public stairwell in San Francisco Saturday evening, flipping through the air and crushing a tree before crashing onto its roof on the street below.
Surveillance video showed the vehicle driving through a dead end on Cumberland Street around 7 p.m. and flying over the Sanchez Street Stairs onto Sanchez and 19th streets.
San Francisco Fire officials called the incident a "non-injury collision," stating that witnesses told first responders that "all the occupants fled the scene."
Video showed bystanders rushing to help those inside the car, which had crashed on its roof. It appeared at least four occupants exited the vehicle before they all suddenly fled back up the stairwell.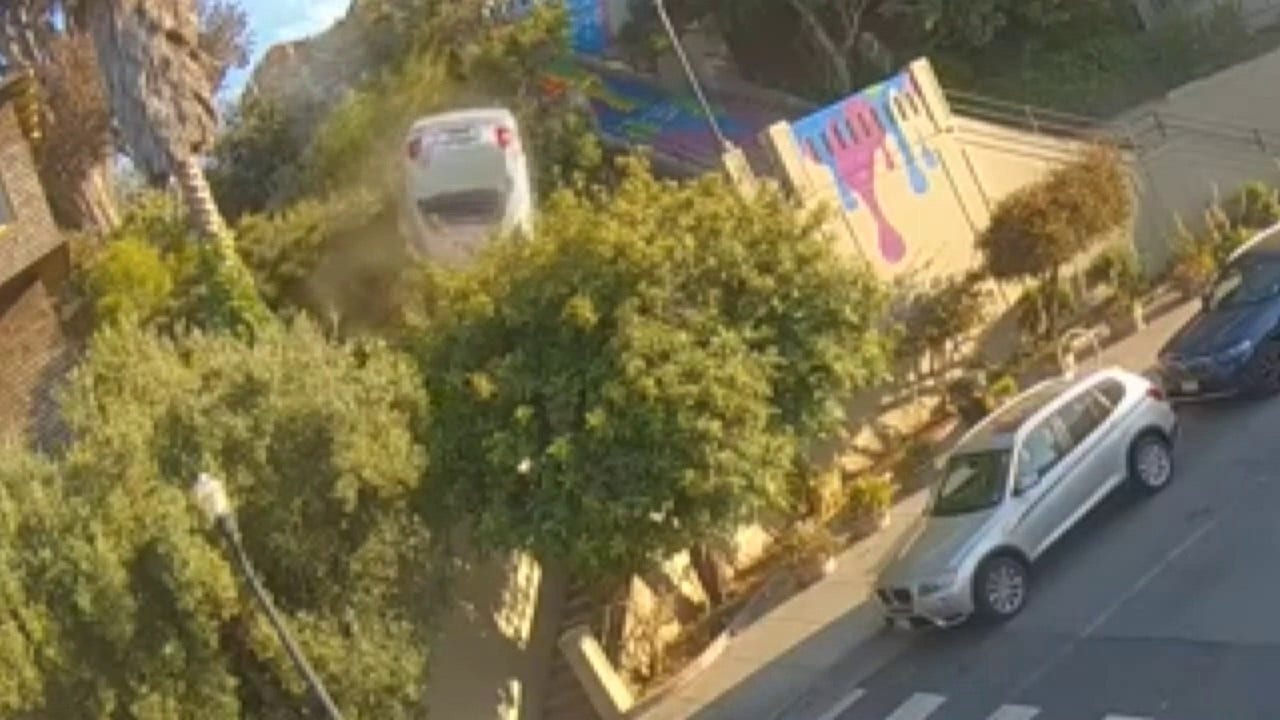 Witnesses told FOX2 KTVU that the vehicle was carjacked, with one saying, "It looked like a scene out of 'Dukes of Hazzard.'"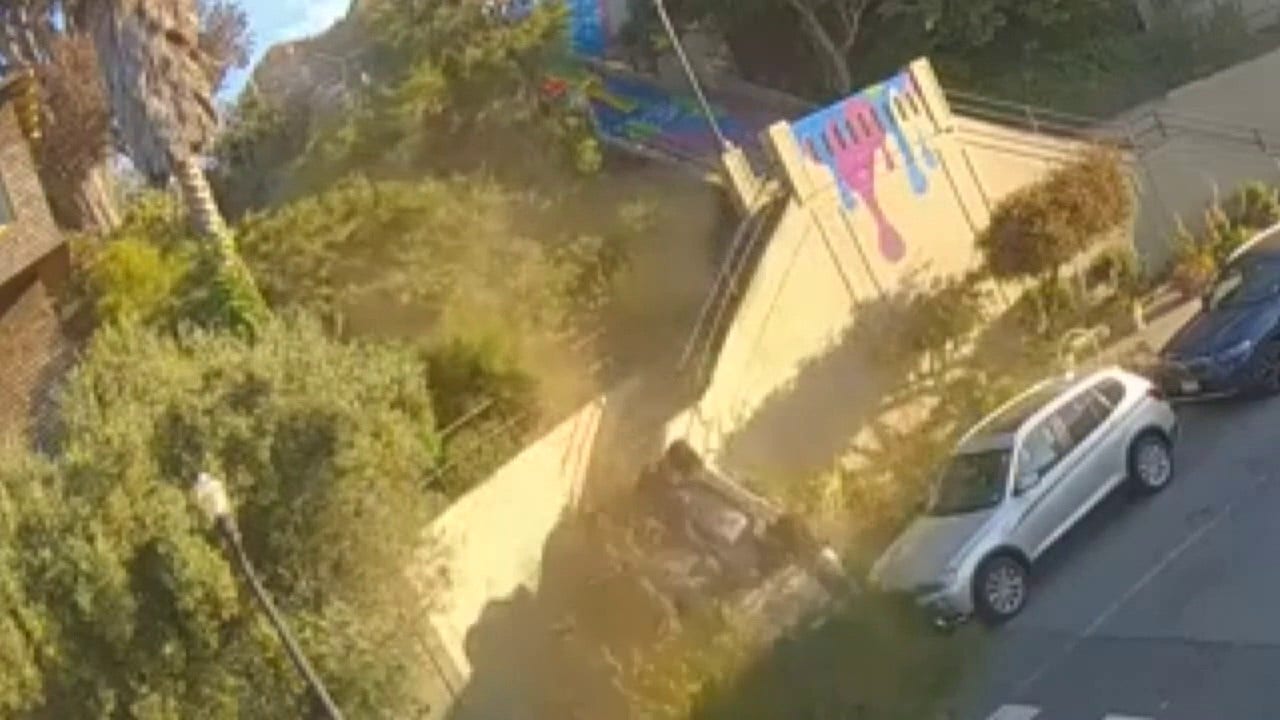 Another witness told KGO-TV that the occupants said something that caught his attention.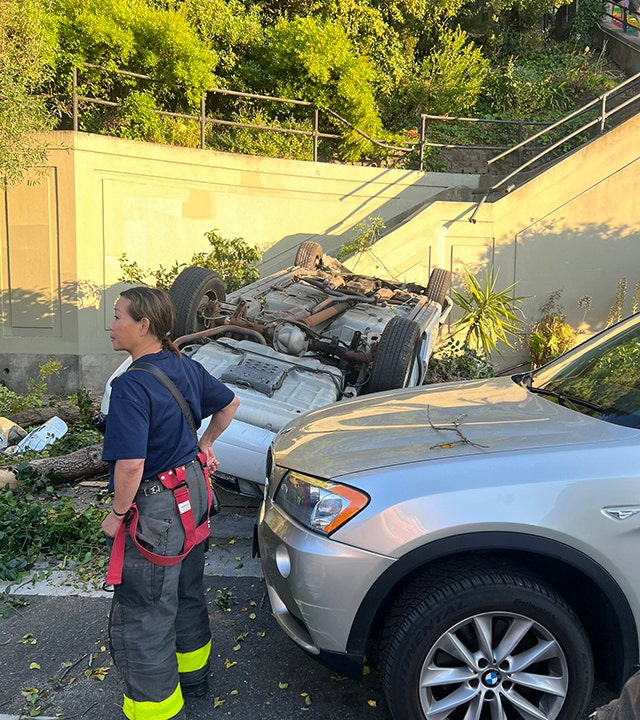 "One phrase that I still remember was like, 'We got three minutes. We need to run!' Bunch of stuff came out of the car," a witness named Giorgi told the outlet. "I saw, I think, two tasers and then the cops in the end. They also found a gun."
The San Francisco Police Department told Fox News Digital that authorities have yet to locate the occupants of the vehicle and did not elaborate on whether any crime was committed.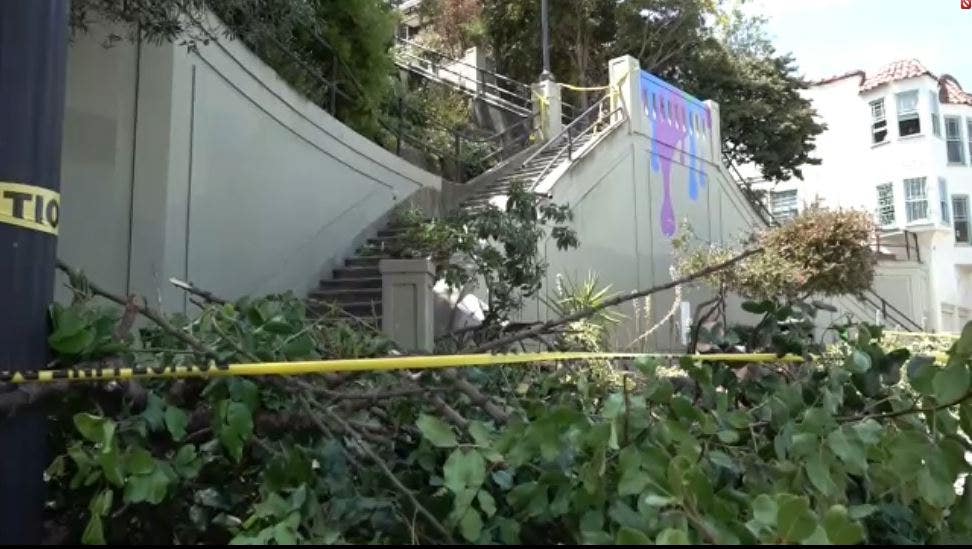 Police said the investigation remains active and ongoing.
---