Sacramento district attorney brings lawsuit over city's 'descent into decay,' as homelessness exploded by over 250%
By Danielle Wallace
---
A Democratic district attorney in California is suing the Democrat-led city of Sacramento for allowing homeless conditions to devolve into squalor akin to a "Third World country." 
At a press conference Tuesday, Sacramento County District Attorney Thien Ho announced that his office had filed a civil lawsuit alleging that the city of Sacramento violated California civic code, specifically that it "allowed, created and enabled a public safety crisis regarding our unhoused." 
"In the last 7 years, Sacramento's unhoused population has exploded by over 250%," the lawsuit says. "There are more homeless people in Sacramento than San Francisco. Our community is at a breaking point. We have an unhoused population living in conditions typical of Third World countries. And we have the rest of the community stuck between compassion and chaos." 
"How did we get here? We are stuck in this never-ending Groundhog's Day loop where nothing gets better and nothing improves," Ho said at the press conference. "Enough is enough." 
The lawsuit says both Judge Michael Bowman and District Attorney Ho wrote letters to the city of Sacramento in late June sounding the alarm to how the growing homeless encampment and tents within a three-block radius of the courthouse encroach on the community's access to justice. 
Daily incidents include physical and verbal assault, public sex acts, open fires, nudity, urinating and defecating on walkways, the complaint claims; all of which, Ho says, threaten the safety of jurors, victims and witnesses during ongoing trials, as homeless people engage in "erratic and violent behavior."   
In response, Mayor Darrell Steinberg assured he was working with the city manager to open up the "Miller Park Safe Camping" within two weeks, yet the situation has continued to deteriorate, the lawsuit says. 
"That was almost 3 months ago, and since then things have only worsened," the lawsuit says. "A court reporter was assaulted, another DA employee was threatened, and a woman was sexually harassed and forced to hide in the bathroom of a G Street Café." 
Ho said his office sent out a survey in July asking the community to describe how 16 major homeless encampments in the city of Sacramento impacted quality of life. 
"The responses were heart-wrenching," Ho said, of the nearly 3,000 responses. "I ask the city to extend the same protections they give to themselves to the rest of us."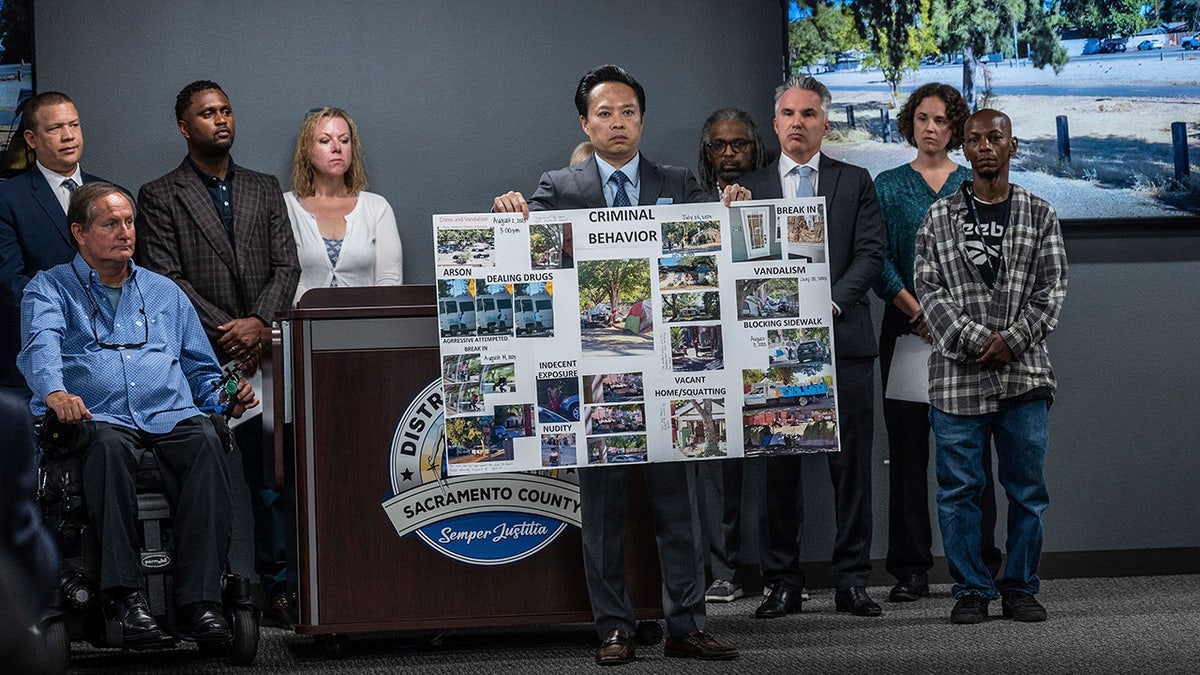 Residents reported they had been assaulted at gunpoint by homeless individuals, a girl's soccer game was postponed due to hypodermic needles, and a homeowner was diagnosed with PTSD due to constant harassment and break-ins by homeless people from the encampment across the street. 
Survey respondents reported children having to walk through human feces to get to school and some residents claimed that their calls to City Hall for help were either unanswered or met with "comments from elected leaders chastising them for seeking help and directing them to be 'thankful' for being housed," the suit says. 
The complaint says the Sacramento Police Department is not issuing citations for unlawful camping storage, sidewalk obstruction or any other code violations to laws already on the books regarding homeless encampment, meaning the city's enforcement is not just inconsistent, but "non-existent." Ho questioned if there was a mandate from City Hall to stop law enforcement from enforcing the law or if "there are procedures and policies that City Hall puts in place to inhibit and obstruct the police."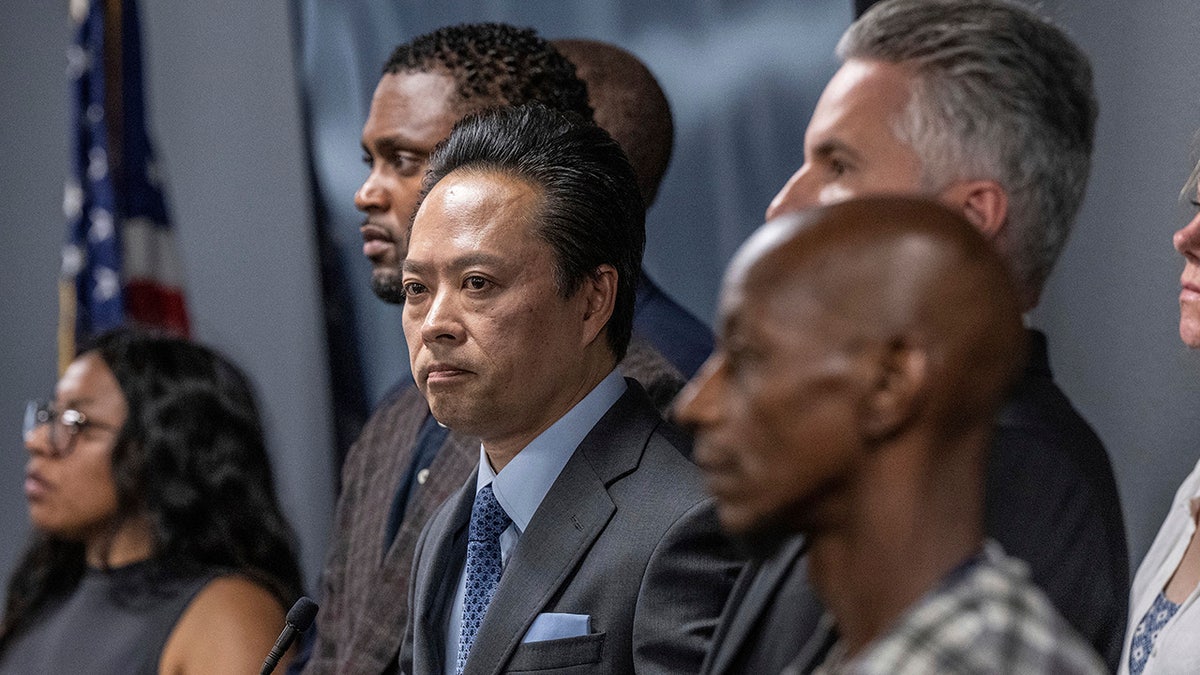 "Seven years into this descent into decay, seven years into this collapse into chaos, we have an erosion into everyday life. An erosion into everyday life where we forget what it feels like to be safe," he said. "It's not compassionate to let someone sire in the sweltering summer sun or freeze to death in the cold winter night." 
Among the city's chronically homeless population, meaning individuals who have been homeless for more than a year, nine out of 10 women have been victims of sexual assault, while eight out of 10 of the chronically homeless suffer from mental health disorders or drug addictions, the lawsuit says. The complaint stresses that the city has been planning an audit of the millions of dollars spent on the homeless crisis for an accounting of which programs have been successful with so far little to nothing to show. 
Ho had threatened in August to file charges against city officials if they didn't implement changes within 30 days. In a letter to the city, Ho demanded that Sacramento implement a daytime camping ban where homeless people have to put their belongings in storage between 6 a.m. and 9 p.m., among other rules.
In response to the lawsuit Tuesday, City Attorney Susana Alcala Wood said in a statement, "It sadly appears the DA would rather point fingers and cast blame than partner to achieve meaningful solutions for our community," according to The Associated Press. 
Steinberg condemned Ho's "performative distraction," adding that people's frustrations about the crisis were still "absolutely justified." 
The mayor said the city has added 1,200 emergency shelter beds, passed ordinances to protect sidewalks and schools and has created more affordable housing while trying to avoid "the futile trap of just moving people endlessly from one block to the next." 
"The city needs real partnership from the region's leaders, not politics and lawsuits," he said.
The Associated Press contributed to this report. 
---