Massachusetts State Police did not immediately release identity of paddleboarder
By Stephen Sorace , Bradford Betz
---
Authorities have recovered the body of a missing paddleboarder after receiving a 911 call and dispatching responders to the Martha's Vineyard estate of former President Barack Obama. 
911 calls reviewed by Fox News Digital show a dispatcher directing responders to the address of the former president's home at 79 Turkeyland Cove, in Edgartown, Massachusetts. The Obamas bought the 30 acre estate in 2019.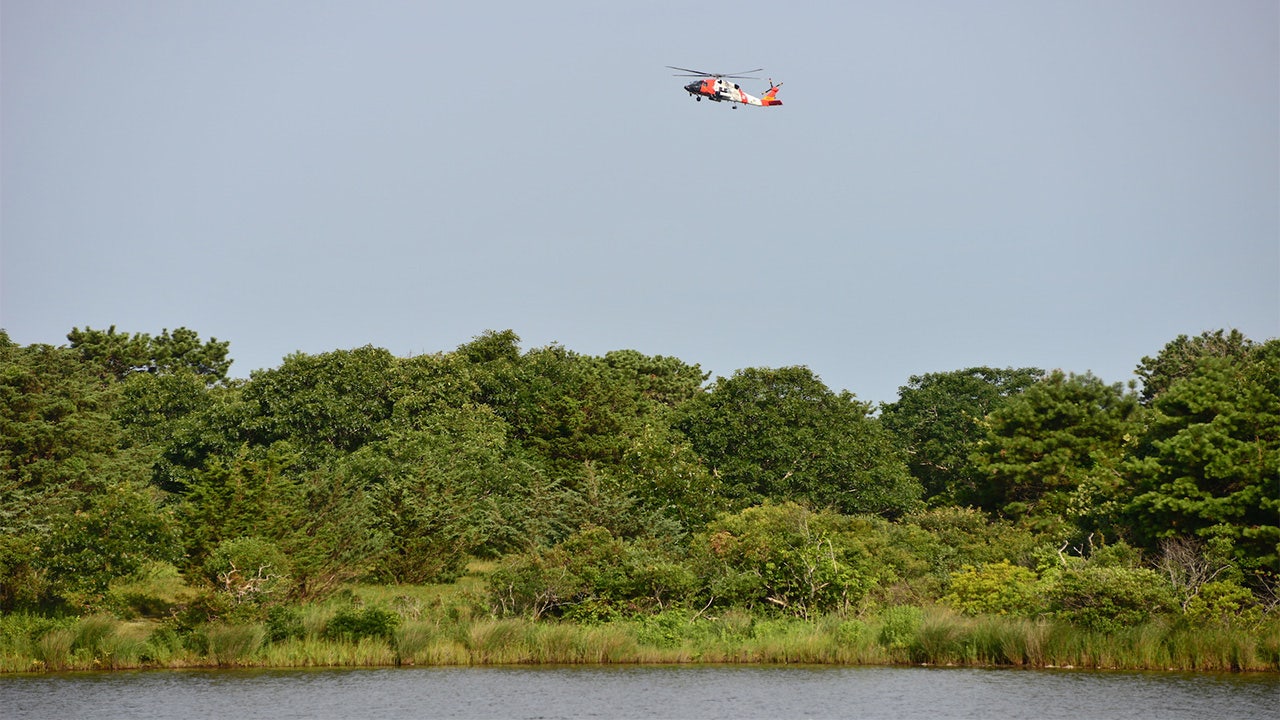 It was not immediately clear who made the 911 call. A dispatcher can be heard saying "someone will meet you at the gate." 
The body of the 43-year-old paddleboarder was found just before 10 a.m. Monday at a depth of about eight feet and about 100 feet from the shore of Edgartown Great Pond, Massachusetts State Police (MSP) said in a news release.
MSP divers recovered the body after Massachusetts Environmental Police officers used side-scan sonar from a boat to locate it, the agency said. A command post was reportedly set up at Wilson's Landing. 
The victim's name has not been released.
Authorities initially responded at 7:46 p.m. Sunday after receiving a call about a male paddleboarder who had struggled to stay above the water and then went under near Turkeyland Cove. Officials said the man did not resurface.
Another paddleboarder was on the pond with him at the time and witnessed him go under the water, according to authorities.
The search operation lasted several hours Sunday night, but crews failed to locate the missing man. Teams returned in the morning to continue the search with divers, flight crews and boat crews.
Coast Guard helicopter crews assisted in the search, along with the Dukes County Sheriff's Department, local police, Edgartown fire personnel and all other island fire departments.
The death investigation is being conducted by the State Police Detective Unit for the Cape and Islands District and Edgartown police.
---