Fox Nation's 'American Requiem' examines US foreign policy failures since 9/11
(MAINNEWS) – U.S. tensions with Russia and China sparked questions about whether the world's superpowers are entering into a second Cold War, and, in light of what historians and scholars identify as abundant policy failures of the last 20 years, it begs the question of who might emerge victorious.
"I don't think anyone who looks at American foreign policy for the last 20 plus years, really, since 9/11 and be happy about it. On the one hand, we wanted to punish the people who, we thought, abetted and supported terrorist Jihad against America and our allies. But the way we went about it turned out to be the most expensive, the most costly way and, at the end of the day, ineffective," author and University of California, Berkley resident scholar Steven Hayward said
The third and final installment of Fox Nation's "American Requiem" series delves into America's foreign policy failures of the last 20 years and the disaster they could spell if the trajectory continues.
The episode begins by delving into what is argued as perhaps the most prominent foreign policy failure under the Biden administration thus far – the pullout from Afghanistan.
"Joe Biden came in, and he came up with this idea that he was going to celebrate 9/11 by being the first president to get all the troops out," Hoover Institute senior fellow Victor Davis Hanson said.
"The problem was that the strategic situation on the ground did not justify such a precipitous withdrawal. So we had to lie. So all summer of 2021, he assured us how capable the Afghan National forces were when he knew that wasn't true."
Robert Kaufman, an adjunct scholar at The Heritage Foundation and a professor at Pepperdine University, said the withdrawal "left our people high and dry," and Heritage Foundation President Dr. Kevin Roberts called the move "the clearest sign of our [America's] decline," but some say even more disastrous than the withdrawal itself is the conclusion Russia and China drew from it.
"I think it's entirely plausible you can draw a straight line between our withdrawal from Afghanistan and the way we did it, and Putin deciding he could get away with invading Ukraine," Hayward said.
Hanson, pointing to the chaos, added that Putin "always becomes emboldened" by American weakness.
"In 2008, when George Bush was unpopular, bogged down in an Iraq, where world oil prices were high, Russia was rich, he went into Georgia and eastern cities," he said, adding, "I remember, Russian Reset was not some right-wing idea. That was Hillary Clinton and Barack Obama. Let's limit sanctions. Let's keep in an asymmetrical anti-missile deal with Russia."
But Xi Jinping's China poses another threat. As recently as last week, the Chinese spy flight drifted over the American mainland until U.S. forces shot it down over the Atlantic, raising eyebrows about the reluctance to timely respond to foreign entities entering American airspace.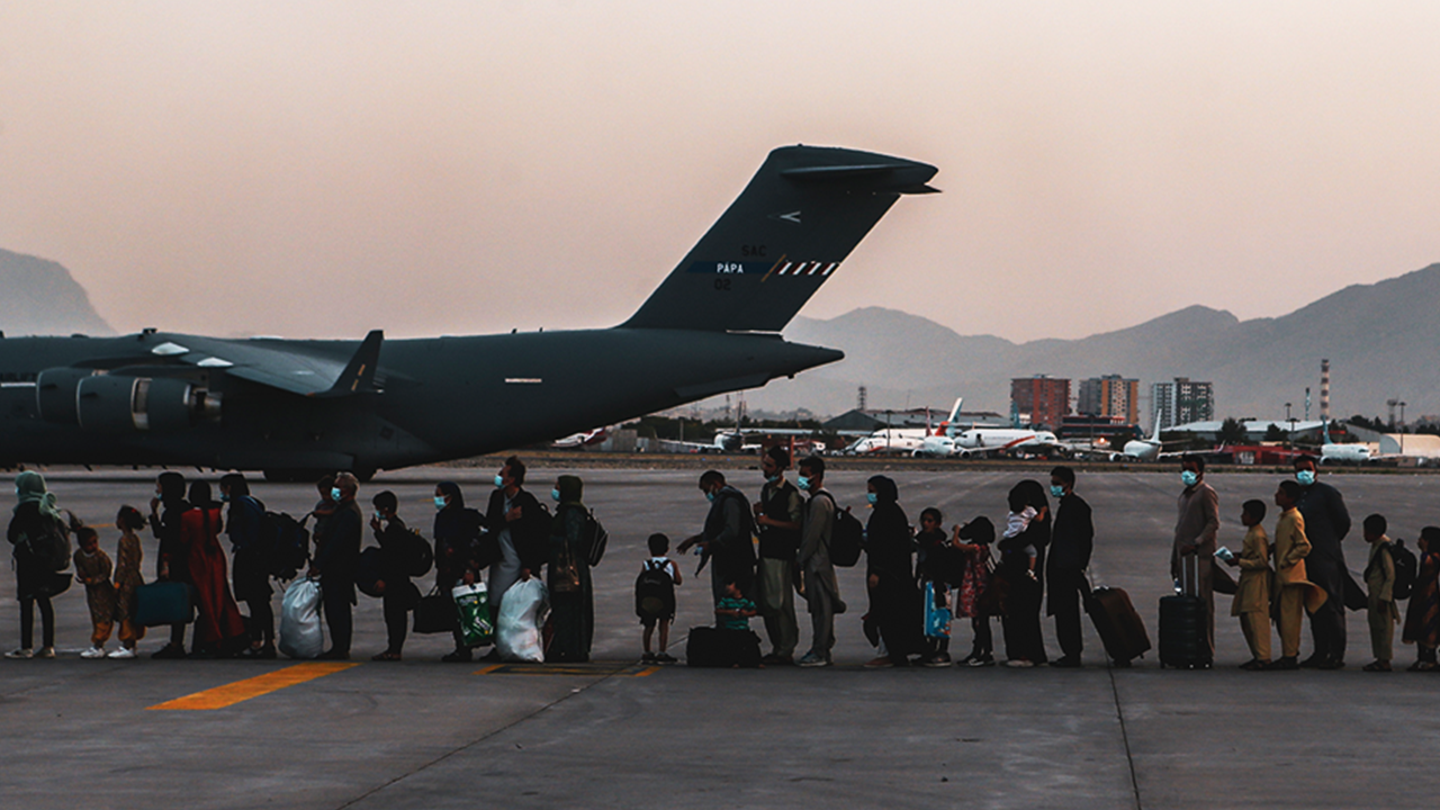 "The Soviet Union's power, even with all of its nuclear warheads, pales in comparison to the power of China," Roberts warned.
Kaufman said Russia and China are doing everything in their power to "dislocate" the U.S. as the world's reigning superpower, even forging an alliance between Jinping and Putin.
---
[mailpoet_form id="1″]
---
"This should be a wake-up call the way the Nazi-Soviet Pact was in 1939. Both of these countries see the United States as the prime obstacle to their aspirations for domination," he said.
To hear more perspectives from historians, authors and academics, sign up for Fox Nation and stream the "American Requiem" series now.
By Taylor Penley