Nevada AG Aaron Ford called the court's ruling an attack on 'efforts to reckon with America's history of racism'
By Brandon Gillespie
---
EXCLUSIVE: A number of Asian American community leaders in Nevada are speaking out against the state's far-left attorney general, Democrat Aaron Ford, who expressed deep "anger" following the Supreme Court's decision to strike down affirmative action.
Better Nevada PAC, a group with close ties to Republican Gov. Joe Lombardo, shared the responses with Fox News Digital after Ford called the Supreme Court's ruling an attack on "efforts to reckon with America's history of racism," and said he was "tired… with the disappointments that the Supreme Court continues to hand down to Americans under the guise of textual impartiality."
Ford added he would "fight harder" against the ruling, calling it a "setback," and urged those upset at the decision to turn their "anger" into action.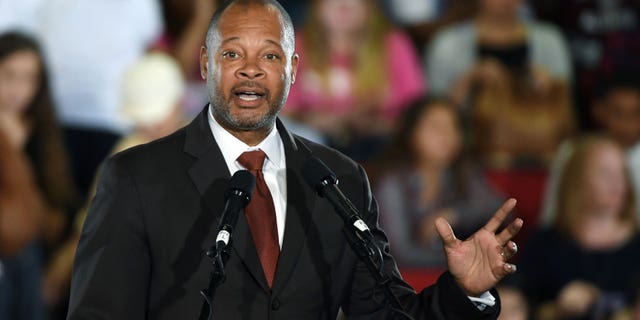 "As an [Asian American and Pacific Islander]mother of four, I am offended and insulted by Attorney General Ford's refusal to follow the law with today's ruling by the U.S. Supreme Court that the color of one's skin should not be a factor in determining college admissions," said Pauline Lee, a founding member of the Asian Bar Association of Las Vegas, former counsel to the Asian Chamber of Commerce Foundation, and founding board member of the Asian Community Development Council.
"To have Nevada's 'top law enforcement officer' affirm that today's decision has emboldened him to 'fight harder' to ensure people continue to be judged by the color of their skin rather than the merits of their intellect and abilities is senseless and appears to be nothing more than an effort to further divide Nevadans based upon racial lines," she added.
The president of the Las Vegas Asian Chamber of Commerce, Raja Mourey, said the organization believed that "prioritizing academic merit" in admissions decisions was in alignment with "the principle of equal opportunities," and that it was a fairer system for everyone regardless of background.
"Academic opportunities should never be based on the color of someone's skin, but on merit, talent, achievement and accomplishments. As an Asian American mother of three, I am deeply offended that Attorney General Aaron Ford opposes the ruling from the U.S. Supreme Court," said Lily Lin, whose children attend school in Las Vegas.
"Attorney General Ford is choosing to 'fight harder' to divide people based on skin color. Asian Americans for generations quietly sat back and were discriminated against, excluded, and suffered from the loss of academic and other opportunities," she said. 
"The fact that Attorney General Ford wants to continue this discrimination is unspeakable. Everyone is given a chance to succeed, why does the color of one's skin or background give you more rights and privilege?" she added.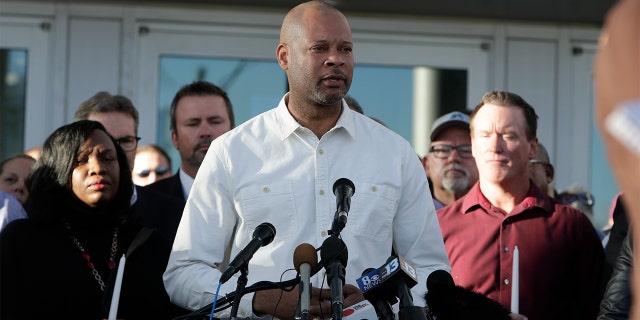 Ford's office did not immediately respond to Fox News Digital's request for comment.
The anger from Asian Americans in his state isn't the first criticism Ford has faced over affirmative action. In 2020, a Las Vegas Review-Journal columnist referenced an amicus brief signed by Ford in support of Harvard University's practice of downgrading Asian applicants based on their race as proof that he "supports discrimination against Asian Americans."
The Supreme Court handed down the ruling in a 6-3 decision on June 29, rejecting the use of race as a factor in college admissions as a violation of the 14th Amendment's equal protection clause.
---