Confidence in higher education fell from 57% in 2015 to 36% in 2023
By Anders Hagstrom
---
Americans' confidence in its colleges and universities has plummeted in recent years, with just 36% of Americans saying they approve of the institutions.
Gallup released a poll Tuesday finding that just 17% of Americans say they have "a great deal" of confidence in their universities, and 19% saying they had "quite a lot." Meanwhile, 40% said they only had "some" confidence, and 22% said they had "very little."
The poll follows a steady decline in Americans' faith in educational institutions since 2015, when 57% of Americans said they had confidence in their colleges and universities. By 2018, the total had fallen to 48%.
Gallup conducted its poll from June 1-22 via cellphone and landlines, calling 1,013 adults, aged 18 and older, living in all 50 U.S. states and the District of Columbia.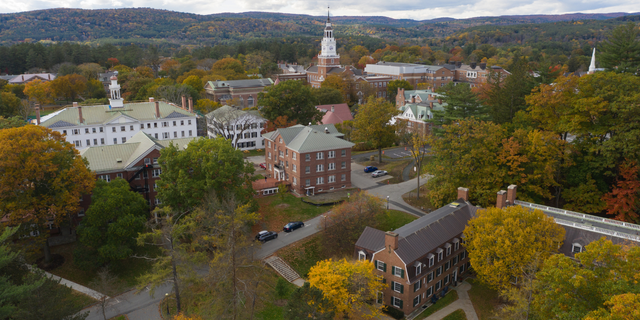 The Gallup poll follows a wider trend of Americans losing faith in their institutions across the board.
A Fox News poll from late June found that confidence in U.S. institutions such as the FBI, Supreme Court and Congress has been on a steady decline since 2017 and is now reaching record lows. Less than a third of voters trust the federal government – a 20-year low.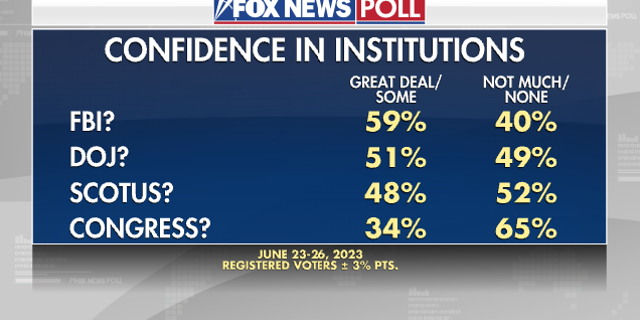 The Supreme Court has taken the biggest hit, falling below 50% for the first time since the question was originally asked in 2014, when 69% were confident. This erosion is across the political spectrum, with the Supreme Court down 48 points among Democrats, 21 among Republicans, and 37 among independents, since 2017.
Fox News' Victoria Balara contributed to this report.
---