Stalkerware developer is paying for his evil deeds
(MAINNEWS) – Justice is finally being served for the victims who were affected by a stalkerware developer in New York who used 16 companies to promote surveillance tools illegally.
Now, the spyware maker must pay a massive fine of $410,000 and make other restitution in an agreement made with the New York State Attorney General's office.
Who committed this act of stalkerware?
Patrick Hinchy, a businessman, promoted apps that allowed its customers to track the location and communication of partners and spouses without their knowledge.
The spy apps were also able to track their targets' call logs, text messages, photos and videos, Gmail activity, WhatsApp and Skype messages, social media activity and browsing history, violating a number of state and federal laws, investigators said.
In addition to the hefty fine, Hinchy must modify all the spyware apps he had been using to alert victims that their devices were being monitored without their consent or knowledge. That will ultimately decrease the value of the apps so that they become virtually useless. Some of these apps include:
*Auto Forward
*Easy Spy
*DDI Utilities
*Highster Mobile
*PhoneSpector
*Surepoint
*TurboSpy
What other deception was Hinchy alleged to commit?
As if this all wasn't bad enough, according to the New York attorney general, Hinchy also made various websites that are alleged to provide independent technical advice when he really was just promoting his own stalkerware products sold by his company to make more money.
Investigators said the company lied to its victims about refund policies and claims regarding the data security of information obtained by the stalkerware products, and also failed to disclose the need for rooting on Android or jailbreaking on iPhone.
Rooting on Android is the process of gaining administrative privileges that allow you to modify the device's software, remove pre-installed apps, access system files and make other changes that would not be possible without root access.
Jailbreaking an iPhone means bypassing Apple's restrictions to gain access to more features and install apps not found in the official App Store.
It's important to be aware of the signs of stalkerware infection, such as unexplained changes to your device's settings or unusual behavior from your device.
How can I protect myself from spyware and stalkerware?
One of the best ways to protect yourself from these kinds of malicious acts is to have antivirus software downloaded to your device.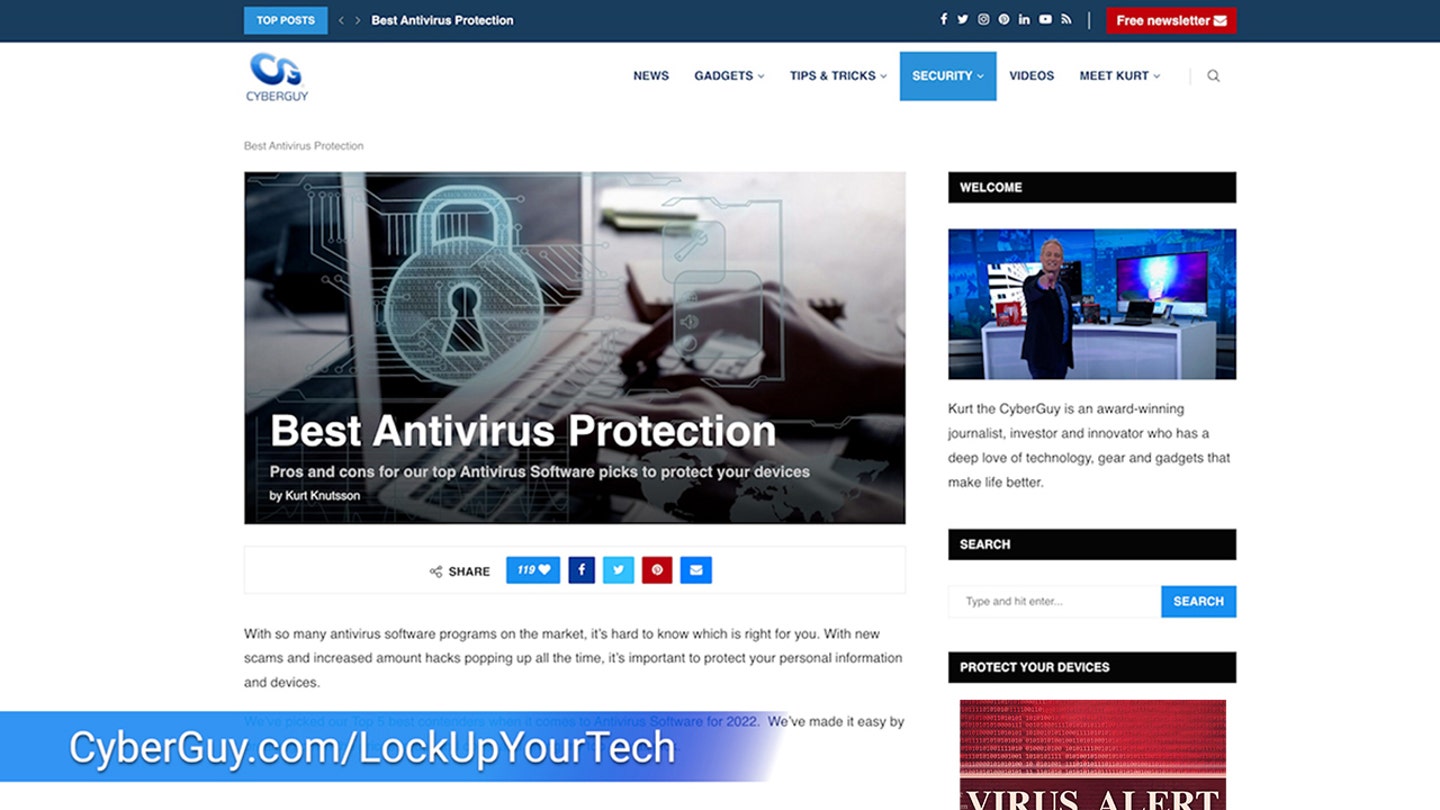 HOW TO TELL IF YOUR PHONE HAS BEEN HACKED
See my expert review of the best antivirus protection for your Windows, Mac, Android & iOS devices by searching 'Best Antivirus' at CyberGuy.com by clicking the magnifying glass icon at the top of my website.
---
---
Related: Free antivirus: should you use it?
Were you or anyone you know affected by stalkerware? Let us know. We'd like to hear from you.
For more of my tips, subscribe to my free CyberGuy Report Newsletter by clicking the "Free newsletter" link at the top of my website.
By Kurt Knutsson, CyberGuy Report