'I've never seen a ball go up there,' said Aaron Boone
By Ryan Morik
---
Giancarlo Stanton had never hit a ball so far at Yankee Stadium.
The New York Yankees slugger has struggled in recent weeks, but he can still hit some moonshots with the best of them.
On Saturday, he hit a home run that left his bat at 118 mph and wound up in a spot observers don't think has ever been touched.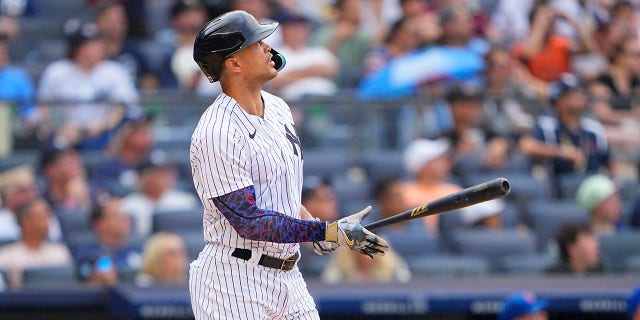 Stanton's first-inning solo home run went off the upper deck facade in left field.
Stanton, who's near the top of exit velo leader boards every year, said he's never hit one up there, even in batting practice.
"That was nice," he said.
Stanton swatted a more typical Yankee Stadium homer later in the game, bouncing one off the bottom of the right field foul pole. 
According to Statcast, it only would have been a home run at Yankee Stadium and Fenway Park. 
Yankees manager Aaron Boone has previously called Stanton "weird" for his inhumane power. Boone said Stanton's 447-foot bomb was just another example of that.
"I've never seen a ball go up there. And to hit it 118 that high to the direct pull side — you can't make that up," Boone said. "That's as weird as it gets."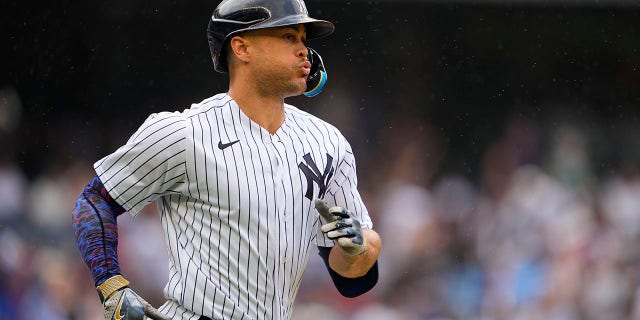 Stanton's two homers propelled the Yankees to a 6-3 victory over the Chicago Cubs as they try to stay afloat without Aaron Judge.
---