Green did say Wembanyama will be a special rim protector right away
By Joe Morgan
---
Victor Wembanyama is the most-hyped prospect since LeBron James and he is expected to have an immediate impact on the San Antonio Spurs after going No. 1 in the 2023 NBA Draft. 
The 7-feet-5-inch center from France is considered a generational talent who will bring the Spurs back to their winning ways.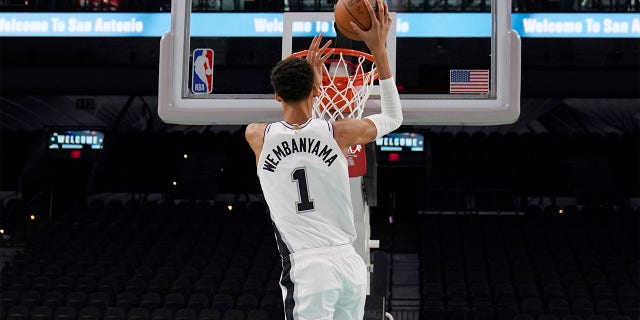 However, while most believe Wembanyama will be a star, not everyone thinks he will dominate on day one in the league. 
"I think people are setting him up for failure," Golden State Warriors All-Star Draymond Green said on "Podcast P with Paul George." 
"To say he's going to be an All-Star next year as if he don't have to figure this game out, I don't really buy that," he continued. "I think he will be special but All-Star next year, I think that's a bit much." 
While Green believes the hype around Wembanyama may be setting the expectations too high, the four-time NBA champion sees one area where Wembanyama will have an immediate impact.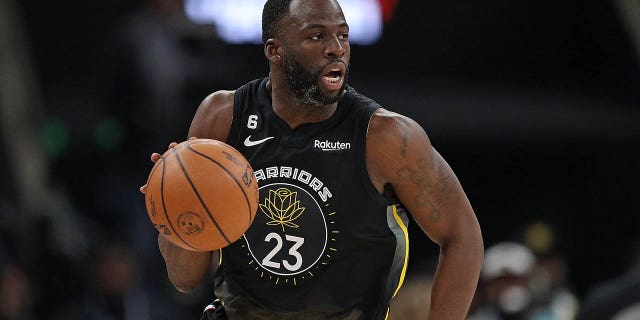 "Him as a rim protector. That is what I think most people aren't talking about, and I actually think that's what separates him," Green said of Wembanyama. "Because if all else fails, if he gets to the league and because he's 7-5 he can't handle it as much as he wants, or because the three-point line is much further his shot ain't as good as it's been … If all of that fails, him as a rim protector is as elite as we have in the NBA.
"So, you already have one thing that already puts you in an elite category. And as we all know, teams are always looking for rim protectors." 
The Spurs are hoping Wembanyama will have as much success as San Antonio's two previous selections at the top of the NBA Draft. 
The Spurs selected David Robinson first overall in 1987 before taking Tim Duncan in 1997, with both players going on to have Hall of Fame careers as San Antonio became the envy of the NBA. 
San Antonio is planning on Wembanyama making his Summer League debut on Friday against the Charlotte Hornets, accordion to NBA insider Marc Stein. 
---