Bauer's rage continued into the dugout after the inning was complete
By Scott Thompson
---
Trevor Bauer was not at all happy with his Yokohame DeNA Baystars teammates during his most recent start, to the point where he was seen screaming, "Wake up!" after a rough inning on defense. 
Down 2-0 to the Chunichi Dragons, the former Los Angeles Dodgers pitcher had runners on first and second with two outs and a 3-2 count against the hitter, which meant the runners were going to steal on the pitch. 
As that happened, the hitter hit a ground ball to the second baseman, and that's when the madness began on the base paths.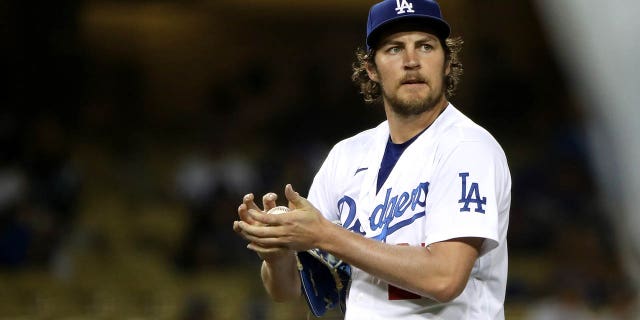 Instead of throwing the ball to first to get out of the inning – the hitter appeared to be very fast out of the left-handed batter's box – the second baseman noticed the runner stealing from first base never stopped at second and continued to go toward third. 
The only problem for the Dragons was the runner on second was never breaking to home, which meant two runners were going to converge at third base. 
Bauer likely thought that would result in an out, but the original runner on third started running to home, which caused a good ol' pickle play between home and third. 
But, while this should've been a problem for the Dragons, it turned into a Baystars issue in the end. 
The runner breaking to home eventually returned to third base, which led his teammate to start running back to second base. That's when the Baystars' catcher got confused, and waited too long to make a decision with the ball.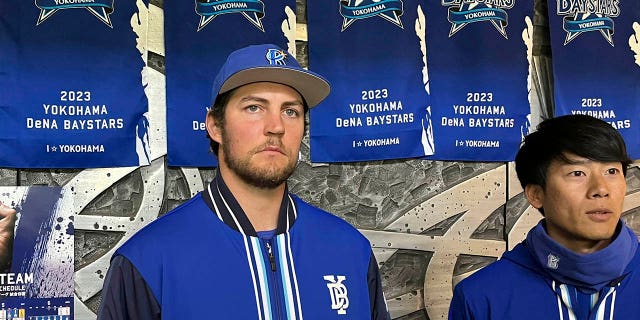 In the end, all the runners returned to a base without getting an out, leaving the bases loaded for a very frustrated Bauer. 
He was seen screaming toward the ground in that moment before having to pitch out of the jam again. 
Luckily for him, the next hitter grounded out to Bauer, who didn't want to risk another defensive mishap. He sprinted to first base to step on the bag himself to end the inning. 
But he wasn't done: Bauer was clearly seen screaming at his teammates to wake up, and he continued to yell in the dugout before disappearing toward the clubhouse. 
It wasn't the best of starts for Bauer, as he gave up 10 hits over six innings. However, he was getting himself out of jams, giving up only two runs (one earned) while striking out six and walking two. 
Bauer now owns a 3.77 ERA in his first Japanese professional league season. 
---