Valentina Petrillo won 11 medals in the men's categories
By Ryan Morik
---
A transgender runner finished in third place at the World Para Athletics 400-meter race in Paris on Thursday.
The bronze finisher was Valentina Petrillo's ninth medal in women's events.
Petrillo finished the race in 58.24, seconds behind Omara Durand of Cuba (52.82) and Alejandra Perez Lopez of Venezuela (57.88).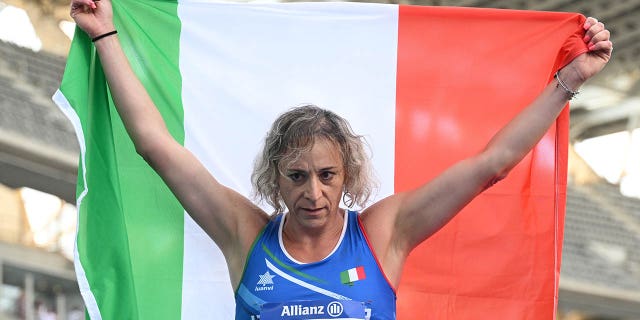 Petrillo, 49, was running in a category for the visually impaired after being diagnosed with Stargardt disease at age 14, resulting in a loss of sight.
The disease stopped the Italian's athletic ambitions until the age of 41, when Petrillo, as a man, returned to sport and would go on to win 11 national titles in men's categories.
In an interview with BBC published in 2021, Petrillo first opened up to family about transitioning in 2017 and eventually underwent hormone therapy in 2019.
"I respect and comply with the IOC and World Athletics rules, I do the tests," Petrillo told the outlet at the time. "I don't feel like I'm stealing anything from anyone."
Petrillo became the first transgender athlete in the international Paralympic Women's Championship back in 2021 and currently holds the Italian records for the 200-meter T12 (27.17) and the indoor 400-meter T13 (59.77), both of which are for visually impaired athletes.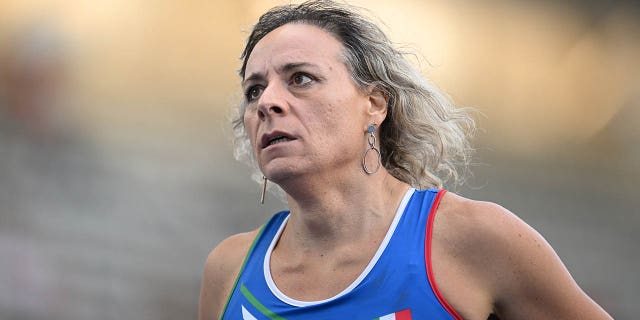 OutKick noted that Petrillo's time in the race would have been good for 14th place in the men's division.
The BBC reported stated that Petrillo lost about 11 seconds in the 400-meter and 2.5 seconds in the 200-meter after the start of transitioning. 
"Better to be a slow happy woman than a fast unhappy man," Petrillo said.
At the time of the report, 30 athletes signed a petition that said Petrillo should not compete for titles against biological women.
"If she wants to run with us, we would be happy for her to do so. We will always welcome her, but we don't want her to compete with us for titles," Fausta Quilleri, a lawyer from Brescia and a runner in the over-35s "Master" category said at the time.
The World Para Athletics Championships allow transgender females to compete in women's categories. However, World Athletics has banned transgender women from participating in women's sports at the Summer 2024 Paris Olympics to "protect the female category."
---