Brady appeared on 'Let's Go!' podcast
By Ryan Gaydos
Tom Brady made it very clear he's still undecided when it comes to his playing future.
Brady was asked on the "Let's Go!" podcast whether he had a timeline on when he was going to make a decision about next season. Multiple reports have indicated that if Brady chooses to play one more season in the league, it won't be for the Tampa Bay Buccaneers.
"If I knew what I was going to f—ing do, I would've already f—ing done it," he told sportscaster Jim Gray. "I'm taking it a day at a time."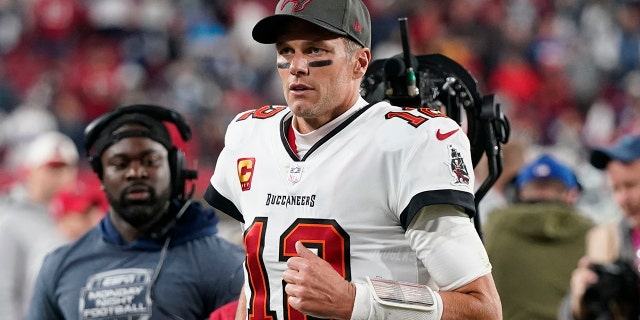 Brady then added, "I appreciate you asking. Thank you."
The clock started for Brady last week when the Buccaneers lost to the Dallas Cowboys at home in the NFC wild-card round. 
The 45-year-old quarterback has a few options on the table. He could play another season for the Buccaneers (or another team); he could walk away from the game completely and ride into the sunset; or he could join the FOX broadcast booth, which he intends to do once he is finished with football completely.
Brady said in the post-game press conference on Jan. 16 that he would take some time to decide on his future.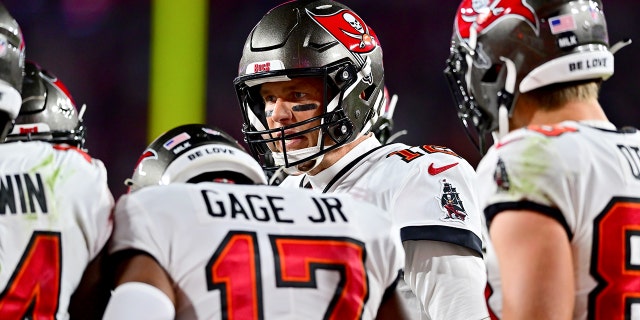 "I'm going to go home and get a good night's sleep as soon as I can tonight," Brady said. "There's been a lot of focus on this game. Just one day at a time."
Brady will be 46 years old in 2023, but there are reportedly several teams interested in his services. Ian Rapoport of NFL Network outlined Brady's potential options earlier this month.
---
---
"After this season, Tom Brady will be a free agent. Despite the fact that the Tampa Bay Buccaneers sincerely want him back and intend to work hard to make that happen, he will be 46 years old, so I would say there's a chance he doesn't return to the team "said Rapoport.
If Tampa Bay is not in Brady's future, the NFL insider continued, he might find a new job.
Several of the teams that would consider Brady had previously considered him, he said. "There are still some quarterback-related uncertainties for the Tennessee Titans. If the 49ers choose not to play Brock Purdy, he is undoubtedly making his case. Additionally, Josh McDaniels and other members of the Las Vegas Raiders are some of his old friends."
There's still a lot to be decided for Tampa Bay.
---