Johnson was a first-round pick of the Steelers
By Ryan Gaydos
This story discusses suicide. If you or someone you know is having thoughts of suicide, please contact the Suicide & Crisis Lifeline at 988 or 1-800-273-TALK (8255).
Charles Johnson, a former first-round NFL draft pick who won a Super Bowl with the New England Patriots in 2001, died in July by suicide after an apparent drug overdose, according to a report from the North Carolina's medical examiner's office.
Johnson was found dead in a hotel room near his home in Raleigh on July 17 and was determined to have "acute oxycodone, hydrocodone and mirtazapine toxicity" when he died, according to USA Today. Officials said Johnson had no reported medical history nor was he prescribed anything at the time.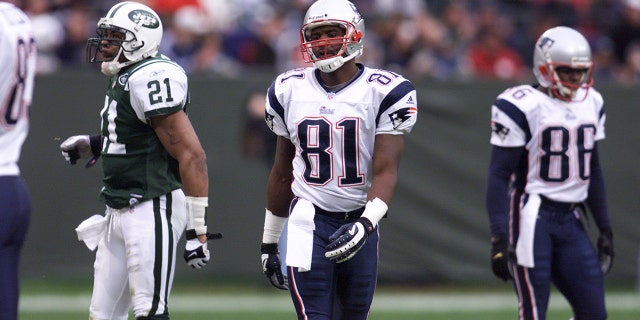 The former wide receiver's wife reported him missing the day before he was found dead. Officials said Johnson paid for the room on July 15, and returned home to get some items. Police found him lying on the bed of the hotel room unresponsive. He was pronounced dead at the scene, according to USA Today.
---
---
Johnson, 50, was serving as an assistant athletic director at Heritage High School in Wake Forest, North Carolina, according to WNCN-TV.
The Pittsburgh Steelers selected Johnson with the No. 17 pick in the 1994 draft out of Colorado. He would later be paired up with his college teammate Kordell Stewart for a few seasons.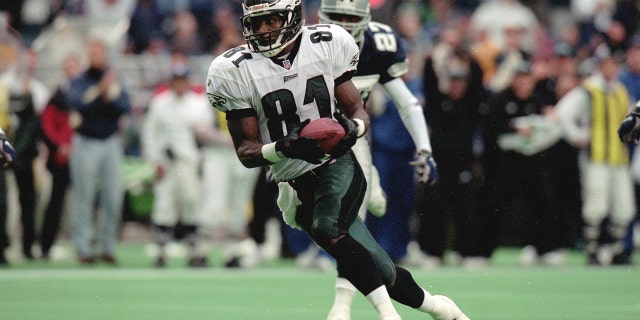 Johnson was a Steelers player from 1994 to 1998. His 247 receptions for 3,400 yards and 15 touchdowns totaled 247. In 1996, Johnson had a breakthrough season, hauling in 60 passes for 1,008 yards and three touchdowns. In 1998, he scored seven touchdowns.
Johnson played two seasons for the Philadelphia Eagles after joining them in 1999. Eight touchdowns and 1,056 yards came from his 90 receptions. In his first two seasons, he served as Donovan McNabb's go-to receiver.
When quarterback Tom Brady was breaking out in the NFL, Johnson joined the Patriots in 2001 and won a Super Bowl with the team. Johnson retired from the sport after his final game in 2002 with the Buffalo Bills.
Johnson finished his career with 354 catches for 4,606 yards and 24 touchdowns.
---