Harman was a huge long shot to win the tournament
---
Brian Harman is the Champion Golfer of the Year.
The 36-year-old earned his first major victory by winning The Open Championship at Royal Liverpool on Sunday with a score of -13.
Harman's six-under 65 on Friday catapulted him to a huge lead that he wouldn't relinquish for the rest of the tournament. However, Saturday's third-round didn't start out all sunshine and rainbows (which there were none of on Sunday in England).
Paired up with hometown hero Tommy Fleetwood for the third round, Harman led the Englishman by five strokes entering Saturday. However, that lead quickly shrunk to two as he clearly was feeling the wrath of Fleetwood's home-field advantage.
But Harman dealt quite nicely with the pressure, shooting four-under on his final 13 holes, ending his day at -12 for the tournament and up five strokes.
Gray skies and rain filled the course on Sunday, but Harman was comfortable, as his lead never shrunk to less than four shots on the day. He was in full control of his own destiny, and wound up winning by six.
There were some low numbers throughout the final two rounds, and the race for second place got interesting, but no scores were low enough to catch up with Harman.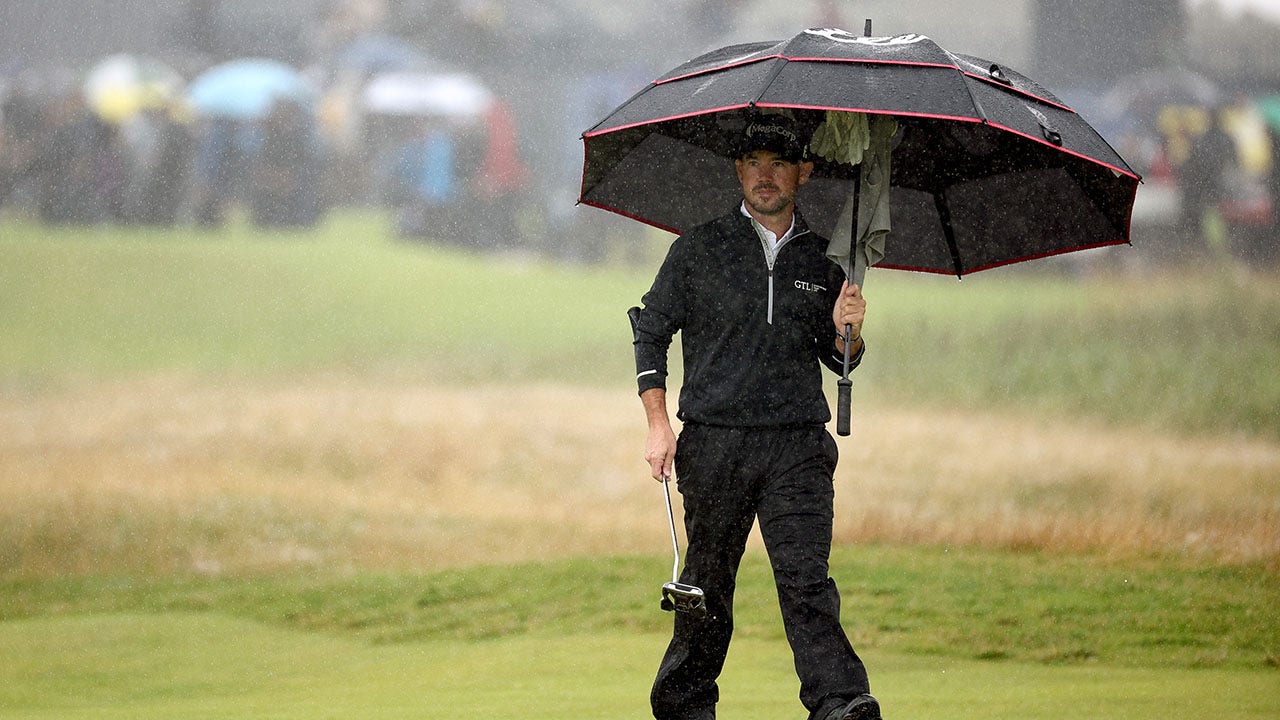 The victory was Harman's third on Tour, and his first since the 2017 Wells Fargo Championship. He had not performed well at the previous three majors this year, missing the cut at both the Masters and PGA Championship before finishingT43 at the U.S. Open. 
He finished T6 at last year's Open, then his second top-10 finish at a major (also, T2 at 2017 U.S. Open). Entering the tournament, some sportsbooks had him at 120–1 odds. Now, his name will forever be on the Claret Jug.
On his home soil, Fleetwood held a tie for the lead through round one at -5, but after back-to-back even 71s, he finished four-under thanks to a triple-bogey on his penultimate hole.
Rory McIlroy's major drought will reach a 10th year – his last came at the 2014 Open, also at Royal Liverpool. He finished T6 at six-under after T7 and second-place finishes at the PGA Championship and U.S. Open, respectively – he missed the cut at the Masters.
Four players finished T2 at seven-under: Jon Rahm, Jason Day, Tom Kim and Sepp Straka.
---