Georgia defeated Ohio State 42-41
By Ryan Gaydos
Late in the third quarter, Ohio State wide receiver Marvin Harrison Jr. was attempting to catch a pass from C.J. Stroud intended for the back of the end zone when he took a huge hit from a Georgia defender.
Javon Bullard blocked Harrison's attempt to make a last-second catch, which caused the star receiver to fall and stay down. With a concussion, he would leave the game and never come back. When the injury occurred, Ohio State was leading 35-24; however, they ultimately lost 42-41.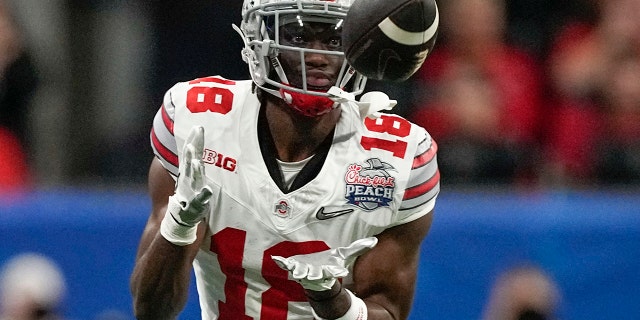 Ohio State coach Ryan Day said after the game that the loss of Harrison had a tremendous impact on the outcome.
"To say that losing Marvin had an impact on the game, it absolutely did," Day said, via ESPN.
Bullard was initially penalized for targeting but the call was later overturned. Day said he wasn't sure whether it was right to overturn the call but was a bit perplexed since Harrison received a concussion.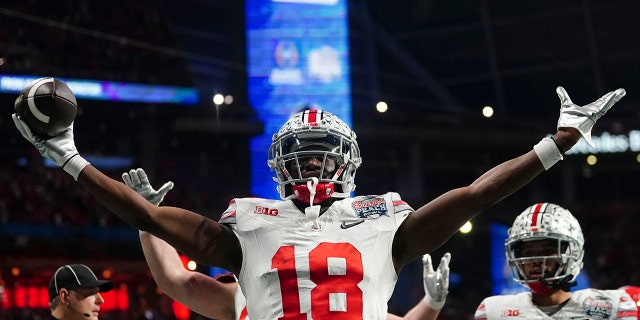 The star wide receiver said he was feeling well enough to go back in but trainers kept him out.
"It was just a regular hit. I felt like I was good enough to go back in the game," he said, adding that he understood the medical staff was just looking out for his safety.
Harrison finished with five catches for 106 yards and two touchdowns.
With the loss, the Buckeyes finished the year 11-2. They are on a two-game losing streak.
---