Earlier Monday, details of racial incidents with former Northwestern coaches surfaced
By Ryan Gaydos
---
Northwestern parted ways with head football coach Pat Fitzgerald on Monday amid accusations of incessant hazing among players in the program under his leadership and that he allegedly didn't do anything to stop it.
Despite current players writing a letter in support of Fitzgerald – who had been the Wildcats' head coach since the 2006 season and is one of the best football players to have ever played in the program – the university decided to split with him.
The Athletic and ESPN first reported the recent development.
The school later announced the decision, with University President Michael Schill explaining it in a letter to the community.
"The decision comes after a difficult and complex evaluation of my original discipline decision imposed last week on Coach Fitzgerald for his failure to know and prevent significant hazing in the football program," the letter reads. "Over the last 72 hours, I have spent a great deal of time in thought and in discussions with people who love our University – the Chair and members of our Board of Trustees, faculty leadership, students, alumni and Coach Fitzgerald himself."
"I have also received many phone calls, text messages and emails from those I know, and those I don't, sharing their thoughts. While I am appreciative of the feedback and considered it in my decision-making, ultimately, the decision to originally suspend Coach Fitzgerald was mine and mine alone, as is the decision to part ways with him."
Schill pointed out the "facts" in the hazing case, though said that the investigative report would remain confidential.
"During the investigation, eleven current or former football student-athletes acknowledged that hazing has been ongoing within the football program. In new media reporting today, still more former Northwestern football student-athletes confirmed that hazing was systemic dating back many years. This has never been about one former student-athlete and his motives; this is much bigger than that," the letter reads.
"The hazing included forced participation, nudity and sexualized acts of a degrading nature, in clear violation of Northwestern policies and values. I am grateful that – to my knowledge – no student suffered physical injury as a result of these behaviors."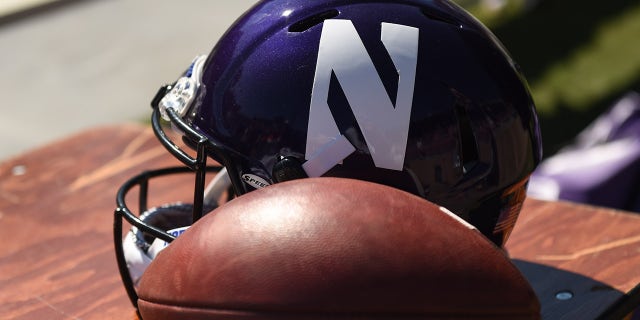 Schill said an investigator couldn't find any evidence that Fitzgerald knew about the hazing. Some of the student-athletes viewed the hazing as "causing significant harm with long-term consequences."
He went as far to say that Fitzgerald had the "opportunity to learn what was happening."
"There is no doubt that Coach Fitzgerald has had a tremendous impact on our institution, well beyond the football field. For nearly thirty years, he has given himself to Northwestern as a student-athlete, assistant coach and head coach, and he has positively impacted the lives of hundreds of young men. His players have almost all graduated and represented the University with distinction," the letter added.
"Over the last two days, I have received hundreds and hundreds of emails describing how he has transformed the lives of current and former student-athletes. However, as much as Coach Fitzgerald has meant to our institution and our student-athletes, we have an obligation – in fact a responsibility – to live by our values, even when it means making difficult and painful decisions such as this one. We must move forward," Schill wrote.
"I recognize that my decision will not be universally applauded, and there will be those in our community who may vehemently disagree with it. Ultimately, I am charged with acting in the best interests of the entire University, and this decision is reflective of that. The damage done to our institution is significant, as is the harm to some of our students."
No successor was immediately named.
Earlier in the day, former Northwestern players brought up allegations of racism from Fitzgerald in an interview with the Daily Northwestern.
Ramon Diaz Jr., a former offensive lineman who played for Northwestern from 2005 to 2008, told the outlet he was diagnosed with post-traumatic stress disorder in part from what he allegedly dealt with at the school.
Diaz and another player also said that a former offensive line coach told a Black player that he "wasn't in the hood anymore" and said he had a "gangster walk."
A former player told ESPN on Sunday that he was sure Fitzgerald knew of the hazing.
"Fitz absolutely knew about hazing in this program," the former player told ESPN. "Fitz absolutely failed by not intervening. Fitz knew, and he should have made it stop, and if he truly did not know, he should not be the head coach. Either way, he should not be the head coach because he is not monitoring and protecting the safety and well-being of student-athletes."
Fitzgerald led the Wildcats to three 10-win seasons during his tenure. He was initially suspended for two weeks as the university gathered more information about the allegations.
But once more allegations and details came out, it appeared a full split had to occur.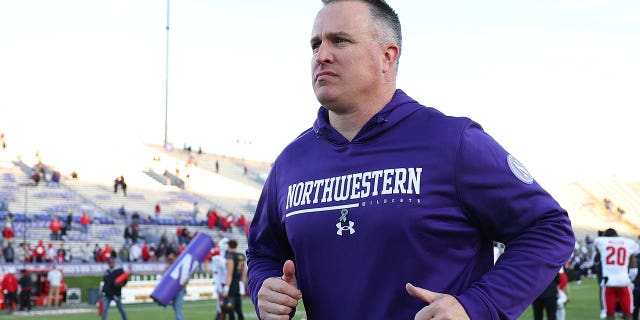 Northwestern said Friday that after a six-month investigation, led by attorney Maggie Hickey of law firm ArentFox Schiff, it did not find sufficient evidence that the coaching staff knew about ongoing hazing, though there were "significant opportunities" to find out about it.
Schill initially wrote a letter to community and acknowledged focusing "too much on what the report concluded [Fitzgerald] didn't know and not enough on what he should have known." He said he planned on speaking with university leadership, the board of trustees and leaders of the faculty senate to determine the next steps.
"As the head coach of one of our athletics programs, Coach Fitzgerald is not only responsible for what happens within the program but also must take great care to uphold our institutional commitment to the student experience and our priority to ensure all students – undergraduate and graduate – can thrive during their time at Northwestern," Schill wrote.
"He failed to uphold that commitment and I failed to sufficiently consider that failure in levying a sanction."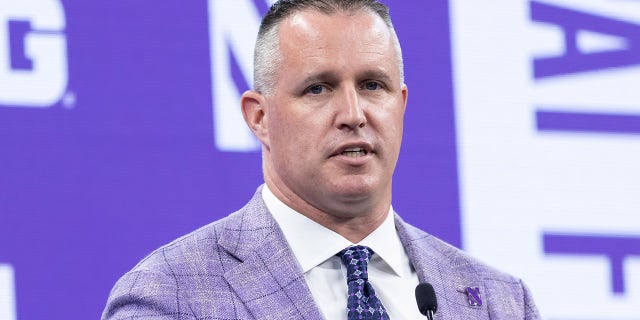 The school first learned of the hazing allegations in late 2022 and the former player who brought up the complaint spoke to investigators this year as part of probe launched by the school. The report concluded the claims could be "largely supported by the evidence" but couldn't determine whether the coaching staff knew of the instances.
The school also said preseason camps in Wisconsin would be discontinued. Additionally, the locker room would be monitored by an official outside the purview of the coaching staff and the school would create a tool for anonymously reporting hazing. Coaches, staff and athletes would also be required to take anti-hazing training and the school would form a group to report on policy, culture, training and enforcement.
The Associated Press contributed to this report.
---