Irving's play occurred in the second quarter
By Ryan Gaydos
The Brooklyn Nets' Kyrie Irving frequently dazzles the basketball world with his deft touches, which either result in an easy basket or an assist, but on Monday, he pulled off a putback one-handed slam that no one anticipated.
With about 9 minutes remaining in the second quarter against the San Antonio Spurs, the play took place. When Yuta Watanabe missed a jump shot at the foul line, Kyrie Irving sprinted unimpeded into the lane and dunked the ball with force.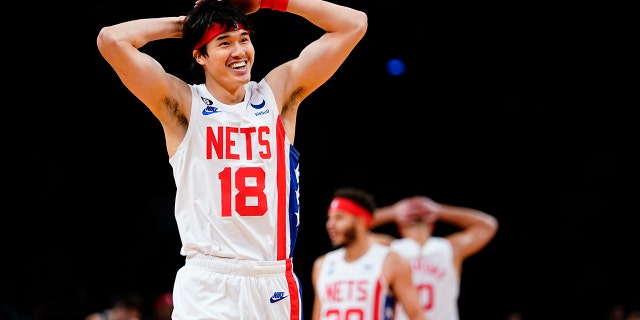 Nic Claxton and the rest of the Nets' reserves exploded off the bench as the superstar point guard started as his teammates.
The basketball world was just as shook as the rest of the Nets players.
Brooklyn won the game 139-103 for their 12th in a row. Irving finished the game with 27 points and eight rebounds.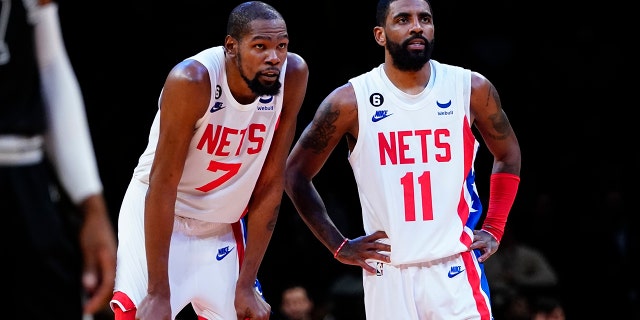 Irving and the Nets entered the game Monday with the second-best record in the Eastern Conference despite a rocky start that began with the firing of Steve Nash and Jacque Vaughn being named his replacement. Irving was then suspended for tweeting a link to a movie that spread antisemitic disinformation.
In 26 games, Irving has averaged 26.2 points, 5 rebounds and 4.7 assists per game.
Brooklyn has navigated the controversial waters to put together a 24-12 record before 2022 ended.
The Spurs entered the game with a 12-24 record.
---