Rodman won five NBA championships
By Chantz Martin
---
NBA legend Dennis Rodman has not shied away from publicly showing is adoration for his girlfriend.
The five-time NBA champion recently got a tattoo on his cheek that resembles his girlfriend.
Van Johnson, who stars on the reality television show "Black Ink Crew: Chicago," shared an Instagram video of the basketball Hall of Famer's ink.
In the video, Rodman makes a reference to getting a drink as the camera focuses on his face tattoo. 
"So I ain't do too much today, cooled out at my townhome tattooed a living legends face of his woman on his face, that's about it…. What y'all do?" Johnson captioned the video.
Rodman's girlfriend, who seemed to be excited about the new tattoo, also made a brief appearance in the video.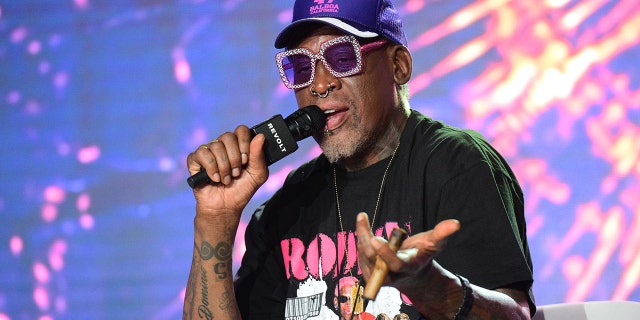 Last month, the Chicago Bulls legend appeared at a Pride parade in Texas wearing a skirt. 
"Do your research guys #beenhim," Rodman wrote on an Instagram story post following some criticism. The post features multiple pictures of Rodman wearing unique outfits, including the infamous wedding dress he wore in 1996.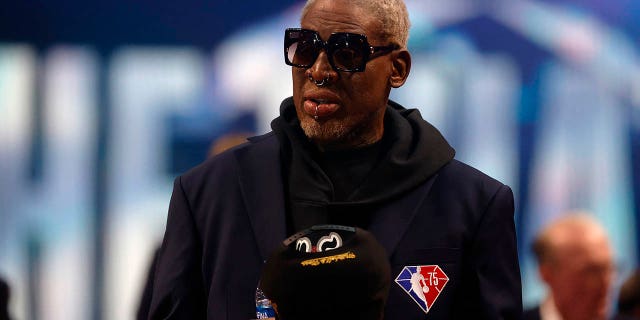 He wore the dress to promote his memoir, "Bad As I Wanna Be."
Rodman was inducted into the Naismith Memorial Basketball Hall of Fame in 2011. He played in the NBA 14 seasons, winning two titles with the Detroit Pistons and three with the Bulls. 
---