Barnes filed a restraining order against David Patterson Jr., who he claims has been harassing him for months
By Scott Thompson 
In the course of an altercation with his fiancée's ex-husband at Levi's Stadium on Sunday during the San Francisco 49ers-Dallas Cowboys NFC divisional round game, NBA champion Matt Barnes was spitting in his face.
Barnes is seen on video spitting in David Patterson Jr.'s face in a stadium concourse, according to TMZ Sports. The incident happened before the two NFC playoff teams' game.
Prior to being split apart, Barnes and Patterson were speaking and pushing each other face to face.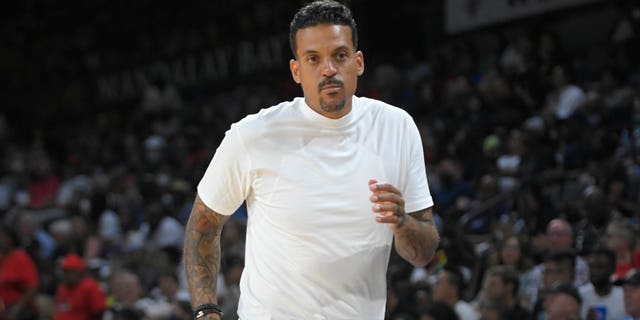 Since the incident, Barnes has filed a temporary restraining order in Los Angeles County Court against Patterson, who he said started things before the incident escalated. 
Barnes told the outlet that Patterson "hunted me down and aggressively confronted me. He also noted that Patterson was screaming his "full name repeatedly," which caused the crowd to go "into a frenzy."
"I was forced to push him off of me," Barnes said, adding that Patterson was shoving him. "I did not want the altercation to physically escalate further, and out of frustration with him seeking me out and his unrelenting repeated harassment, I spit in his direction in disgust."
---
---
But this wasn't a one-time occurrence, according to Barnes. He says Patterson has been bothering him for months due to jealousy of Barnes' relationship with his ex-wife.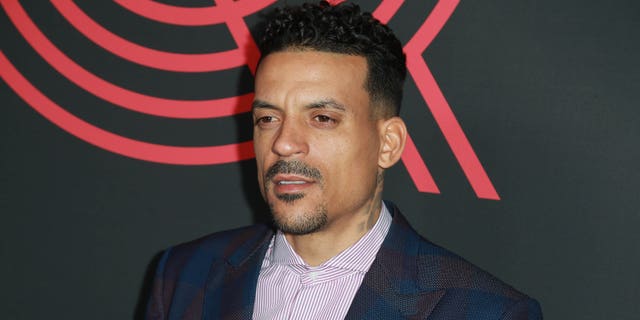 Barnes even claims that Patterson threatened to shoot him at some point last year. 
An investigation of the incident on Sunday by police is ongoing. 
This isn't the first time that Barnes has been involved in an altercation like this, though he was in Patterson's shoes in 2016 when he reportedly drove 95 miles to confront then-New York Knicks head coach Derek Fisher, who was with Barnes' estranged wife, Gloria Govan. Barnes allegedly texted a friend that he beat up Fisher and spit in Govan's face at the time. 
Barnes was playing for the Memphis Grizzlies at the time. 
Barnes played 14 NBA seasons with multiple teams, the most being his four seasons with the Los Angeles Clippers. He also played three seasons with the Golden State Warriors, the team he ultimately won a championship with in 2017 when he was traded from the Sacramento Kings in his final season. 
As Fisher's teammate, Barnes also played for the Knicks, Philadelphia 76ers, Phoenix Suns, Orlando Magic, and Los Angeles Lakers during his career.
---