The Lakers beat Memphis 122-121
By Joe Morgan
Shannon Sharpe, a member of the Pro Football Hall of Fame, and members of the Memphis Grizzlies got into a fight during halftime of the Los Angeles Lakers' 122-121 victory on Friday.
The shouting match between Sharpe and the Grizzlies was the topic of the postgame discussion, despite the fact that the Lakers came from behind to win.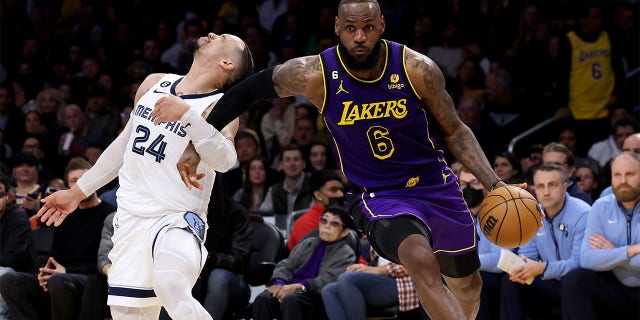 "I ride with Shannon for 365 days, 366 on a leap year, 24/7," LeBron James said after the game. "So, that's my guy. So I'll always have his back, and he's got mine. He can talk with the best of them, for sure."
Sharpe has been a longtime supporter of James as a commentator for Fox Sports. 
The incident occurred seconds after the buzzer sounded at the end of the second quarter. 
Dillon Brooks of the Grizzlies was seen shouting at Sharpe – who was sitting court side – as he walked toward the bench.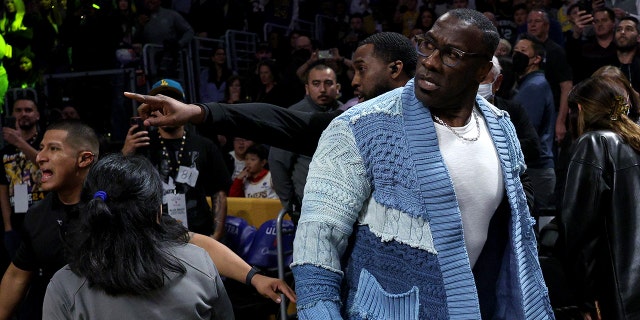 As Sharpe shouted back, gesturing for Brooks to come over to him, several Grizzlies players approached Sharpe near his seat. 
Steven Adams and Ja Morant walked toward Sharpe as security got in between.
---
---
"They didn't want this smoke, Dave [McMenamin]," Sharpe told ESPN. "They do all that talking and jockeying, and I ain't about that jockeying. It started with Dillon Brooks. I said he was too small to guard LeBron. He said, 'F— me'. I said, 'F— you' back. He started to come at me, and I said, 'You don't want these problems.' And then Ja came out of nowhere talking. He definitely didn't want these problems. Then the dad came, and he obviously didn't want no problems.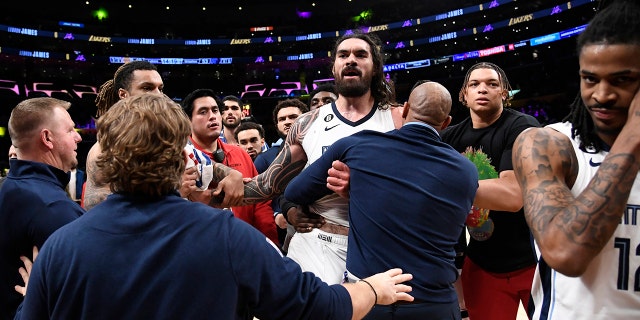 "But I wanted anything they had. Don't let these fools fool you now."
Sharpe was allowed to return to his seat for the second half. 
After the game, Brooks was asked whether he thought it was appropriate for a fan to engage with players in the way Sharpe did. 
"A regular pedestrian like him? No," Brooks told reporters. "He should never have come back in the game. But it's LA."
Memphis took an 89-81 lead into the fourth quarter, but the Lakers outscored the Grizzlies 41-32 in the fourth quarter, allowing the Lakers to move to 21-25 on the season. 
---