Head coach Jerome Tang says Tomlin did not live up to 'expectations we require of our players'
---
The Kansas State Wildcats have suspended star basketball player Nae'Qwan Tomlin after an arrest for alleged fighting at a sports bar over the weekend.
Wildcats head basketball coach Jerome Tang announced Tomlin's discipline by the team on Monday. 
"I have indefinitely suspended Nae'Qwan Tomlin for not living up to the expectations we require of our players," Tang said via the Wichita Eagle's Kellis Robinett. "Although he is not with the team, he is still part of our family, and we will do what [we] can to support him as he moves through this process."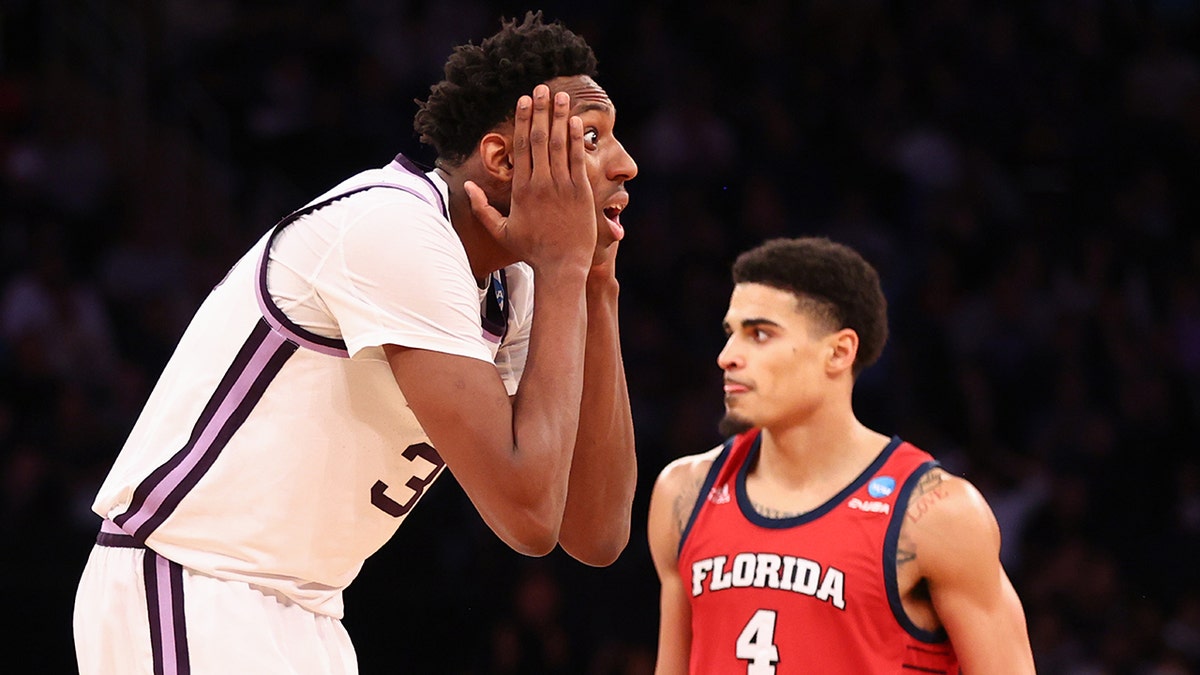 Tomlin was arrested for fighting at Tubby's Sports Bar in Manhattan, Kansas, on Sunday, per Riley County Police Department arrest records. The incident occurred around 1:51 a.m. on Sunday, and Tomlin, a Harlem native, was among those put in handcuffs at the scene.
Tomlin was charged with disorderly conduct and brawling/fighting and was held on a bond of $750. He was reportedly released on bond. 
The 6-foot-10-inch, 210-pound forward played a big role in the Wildcats reaching the Elite Eight last season as a No. 3 seed in the NCAA Tournament.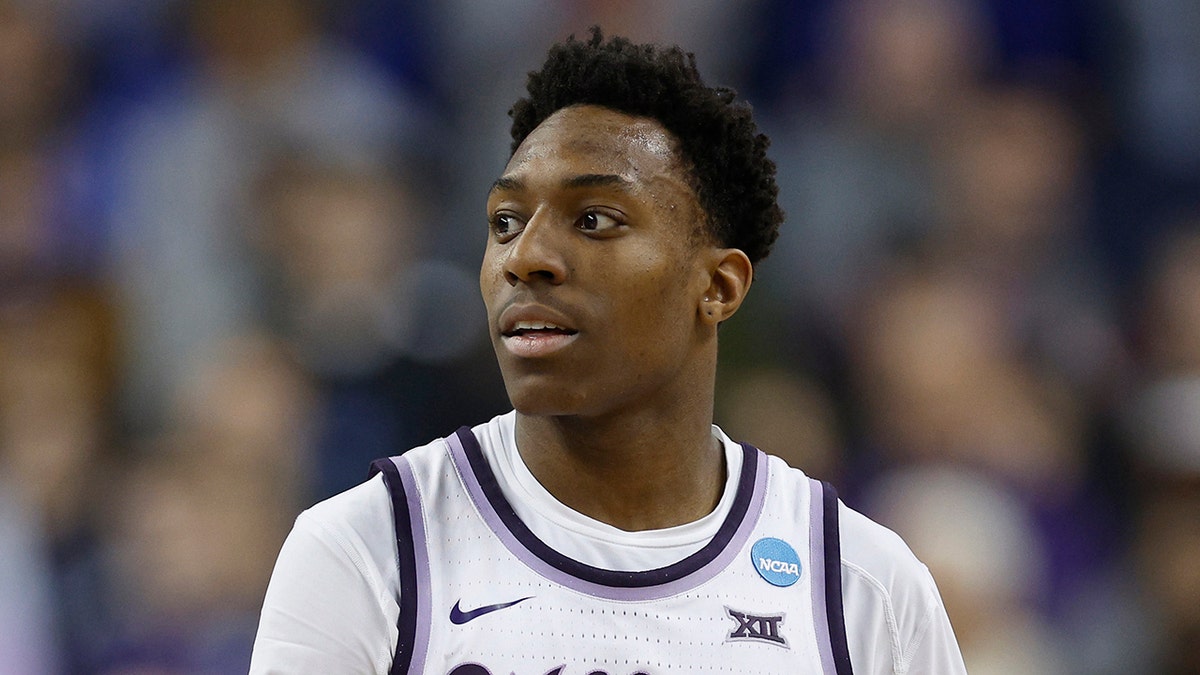 Tomlin started all 36 games of his first season at Kansas State after transferring from Chipola College (Florida), where he was for the previous two seasons.
He also played his freshman season at Monroe College in New York.
Tomlin averaged 10.4 points, 5.9 rebounds, 1.2 assists, 1.2 steals and 1.0 blocks per game while shooting 50% from the field for the year.
Kansas State's season is right around the corner and will face Bronny James and No. 21 USC on Nov. 6.
---