The NFL has denied ESPN's claim
By Ryan Morik
After seeing Damar Hamlin experience a cardiac arrest and receive CPR during a game on Monday night, the NFL has denied giving the Buffalo Bills and Cincinnati Bengals just five minutes to warm up.
ESPN and head "Monday Night Football" broadcaster Joe Buck, however, are adamant that this is what actually happened.
The teams would have five minutes to warm up before play resumed, said Buck, who was in his first year with ESPN after working for Fox from 1994 to 2021.
In an interview with the New York Post, Buck claimed that John Parry, an ESPN rules expert who was in direct contact with the league, provided the information about the game being resumed.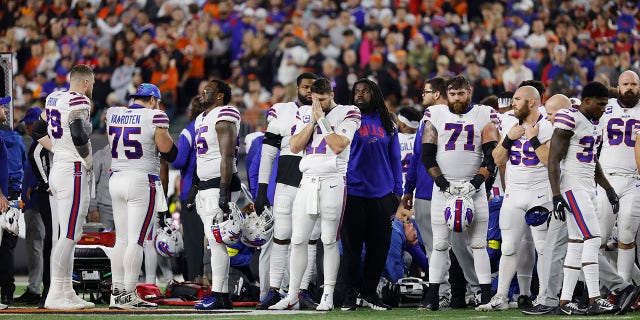 "They said they're going to give five minutes of a warmup to these players to get ready," Buck told The Post by phone.
ESPN, the broadcast home of "Monday Night Football" since 2006, said it reported on the air what it was told in real time.
"There was constant communication in real time between ESPN and league and game officials," ESPN said in a statement. "As a result of that, we reported what we were told in the moment and immediately updated fans as new information was learned. This was an unprecedented, rapidly evolving circumstance. All night long, we refrained from speculation."
NFL executive Troy Vincent shot down the notion and went as far as calling it "ridiculous" and "insensitive."
---
---
"I'm not sure where that came from," Vincent said early Tuesday morning. "Frankly, there was no time period for the players to get warmed up. Frankly, the only thing that we asked was that [referee] Shawn [Smith] communicate with both head coaches to make sure they had the proper time inside the locker room to discuss what they felt like was best.
"So, I'm not sure where that came from. Five-minute warmup never crossed my mind, personally. And I was the one … that was communicating with the commissioner. We never … frankly, it never crossed our mind to talk about warming up to resume play. That's ridiculous. That's insensitive. And that's not a place that we should ever be in."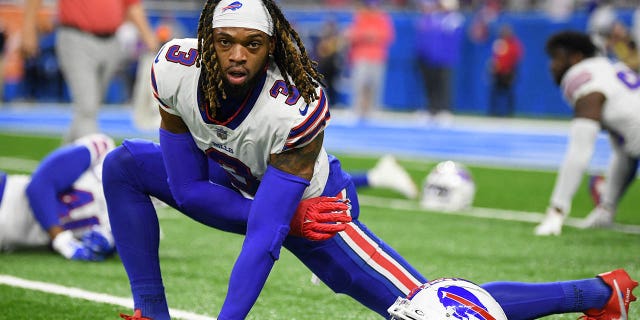 The game was postponed 66 minutes after the hit, and 36 minutes after Hamlin was transported off the field in an ambulance.
The NFL announced earlier Tuesday that the postponed game will not be completed this week, and Week 18, as of now, will be played as is.
Fox News' Ryan Gaydos contributed to this report.
---