Lawrence bounced back from an abysmal first half
By Ryan Gaydos
Don't expect Jacksonville Jaguars quarterback Trevor Lawrence to pull off the unbelievable again after his wild-card round playoff victory over the Los Angeles Chargers on Saturday night.
After falling behind by as many as 27 points in the second half, Lawrence led Jacksonville's comeback with 288 passing yards, four touchdown passes, and four interceptions. In the second half, Lawrence threw three of his four touchdown passes, including one of nine yards to Christian Kirk. Riley Patterson made the game-winning field goal from 36 yards out.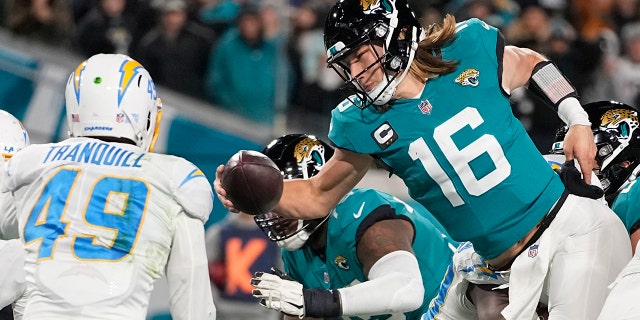 "You couldn't write a better script to win a game like that tonight, so it makes it more special, but don't want to do that again," Lawrence said, via ESPN. "Got to take care of the ball. That's where it starts."
Lawrence added: "We said in the locker room that's kind of how our season's going. We're never out of the fight…. I'm kind of speechless, honestly, just to see what belief can do and to see when a team believes in each other what you can accomplish."
---
---
Lawrence became the third quarterback in the Super Bowl era to throw four interceptions in the first half of a playoff game, joining Gary Danielson for the Detroit Lions and Craig Morton for the Denver Broncos.
Jacksonville's rally is only behind the Buffalo Bills, who came back from down 32 points against the Houston Oilers on Jan. 3, 1993, and the Indianapolis Colts, who came back from 28 points against the Kansas City Chiefs, on Jan. 4, 2014.
"I didn't have a choice," Lawrence added. "These guys have sacrificed way too much for me to be the reason we lose an opportunity."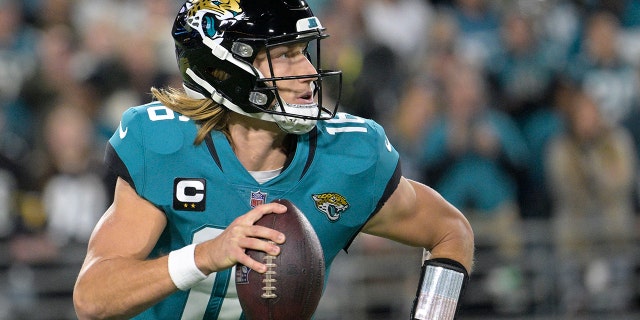 The Jaguars also became the first team to win a playoff game with a turnover differential of minus-five or worse. Teams with that turnover deficit were 0-19 in the Super Bowl era.
The Associated Press contributed to this report.
---