Lawrence came off a 27-point comeback victory
By Ryan Gaydos 
After leading the Jacksonville Jaguars to a 31-30 victory over the Los Angeles Chargers on Saturday night, quarterback Trevor Lawrence did the logical thing and went to Waffle House.
When Lawrence and a few Jaguars teammates entered the restaurant, they were greeted with applause. In the playoffs, he led Jacksonville to its first victory since the 2017 campaign.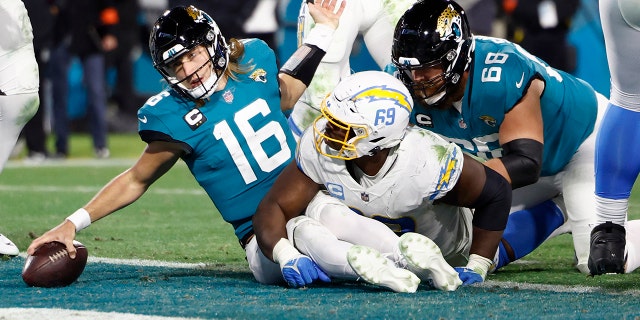 He also fired off a perfect tweet in the aftermath of the win, a meme of a high school football player who went viral a few years ago for his breakdown of his team's own comeback victory.
---
---
Lawrence had 288 passing yards, four touchdown passes and four interceptions and led Jacksonville on a second-half comeback after being down by as many as 27 points. Three of Lawrence's four touchdown passes came in the second half, including a 9-yard score to Christian Kirk. Riley Patterson kicked a 36-yard game-winning field goal.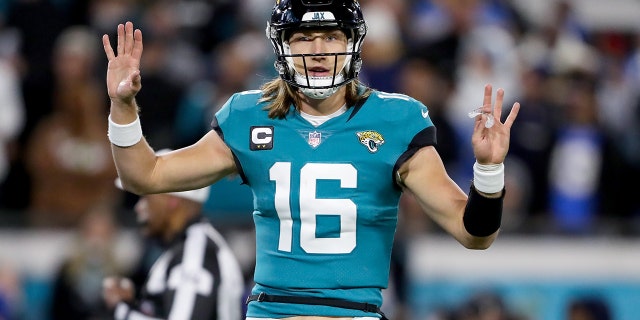 "You couldn't write a better script to win a game like that tonight, so it makes it more special, but don't want to do that again," Lawrence said, via ESPN. "Got to take care of the ball. That's where it starts."
Lawrence added: "We said in the locker room that's kind of how our season's going. We're never out of the fight…. I'm kind of speechless, honestly, just to see what belief can do and to see when a team believes in each other what you can accomplish.
Jacksonville will find out who they play next once Sunday is over. The Jaguars could potentially play a home game in the divisional round.
---