Droz, whose real name was Darren Drozdov, died of natural causes, according to his family
By Ryan Morik
---
Former professional wrestler Droz, whose real name was Darren Drozdov, has died at the age of 54 of natural causes, his family said.
Droz was a WWE (formerly World Wrestling Federation) superstar, making his debut with the promotion in 1998.
However, his career was short-lived due to an in-ring accident the following year that left him paralyzed from the neck down.
On Oct. 5, 1999, at the Nassau Coliseum in Uniondale, New York, Droz was in a match with D'Lo Brown on "WWF SmackDown!" when he landed on his head and fractured two vertebrae in his neck.
Droz was wearing a loose shirt during the match, so when Brown attempted his signature powerbomb, he was not able to gain a proper grip on the wrestler — thus, Droz was unable to execute a proper jump into the powerbomb, aiding in the incident.
Despite hours of surgery, he was left a quadriplegic. Both Droz and Brown have said it was a total accident. The incident occurred on a pre-taped show, so it was left out of the broadcast two days later, and has never been shown to the public.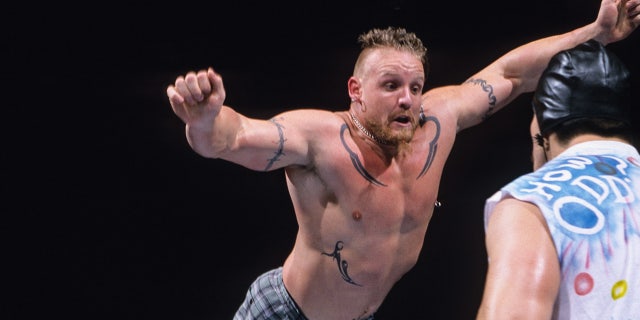 "There are no words to convey the deep sense of loss and sadness we are feeling right now…" Droz's family said in a statement. "Droz maintained a championship mindset and lived every day to the fullest even though he was unable to move from the neck down for the past 24 years. His own words sum up his relentless positivity in the midst of adversity: 'There is always another day. Just because I'm paralyzed and stuck in a wheelchair, doesn't mean my life is over. I've learned to live again, and my life is far from over.'"
"Man I'm so sorry to hear one of our ring brothers has passed away. Darren Drozdov aka Droz. We wrestled on a lot of cards together," Dwayne "The Rock" Johnson tweeted. "Such an awesome dude. Great personality and great wrestling talent. We always talked about football and fishing. Sending love, strength, mana and light to his family. RIP brother."
Droz's family also thanked the WWE for "treating him like family, and for all of their love, support and stepping up to make sure that Darren always had the proper care and treatment needed to live in his condition over the past 24 years."
"He would not want anyone to be sad at this moment and would want to this to be a celebration of his life, to be remembered for all the great things that he accomplished, the fun, the laughter, the great memories he shared with everyone," the family said.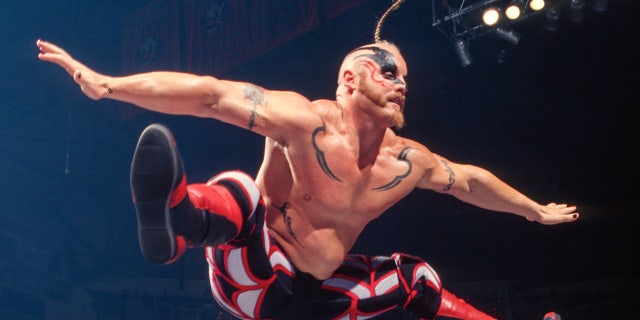 Before getting into wrestling, Droz played in six NFL games with the Denver Broncos in 1993 and also spent time with the New York Jets and the Philadelphia Eagles. He was a defensive tackle at the University of Maryland.
---