Flav's rendition was compared to past national anthem performances by Fergie and Marvin Gaye
By Nikolas Lanum
---
Rapper Flavor Flav drew mixed reactions from NBA fans after he sang the national anthem ahead of Sunday night's game between the Milwaukee Bucks and the Atlanta Hawks.
The six-time Grammy award-nominated artist sported a green Bucks jersey over a white sweatshirt and a matching white hat with sunglasses as he performed at Fiserv Forum.
The crowd supported Flav, often cheering and clapping as he attempted to hit the most challenging tone shifts and higher octave moments.
On social media, the viral video of his performance led to both praise and mockery.
"The bucks aren't serious about winning tonight," Jimmy Hexdrix tweeted, alongside several popcorn and laughing emojis.
One account said the video of Flav's singing was the best 2 minutes and 20 seconds of their life.
"He killed that," the user added.
"At least he knew the words," Hiit Fitness chimed in.
X user Digital Artisan said Flav should have consulted with T-Pain before the performance, including a GIF of someone mixing a song.
"There's no way this is real," user MarianannaXO added.
Fellow rapper 50 Cent weighed in on Flav's performance as well, writing on Instagram "[eyes emoji] WTF [facepalm emoji] I think this means we going to war, this is a sign f–k it get the strap! #bransoncognac #lecheminduroi."
Flav put out a statement following the performance which was sent to Fox News Digital. 
"The anthem was a long time bucket list item," he said. "Everyone has their own rendition of the anthem. I had mine and I had fun! I can't live my life worried about what people might say about me. I won't let that stop me from trying new things and doing things I wanna do. Some people might not like that. But a sure failure is if you stop trying."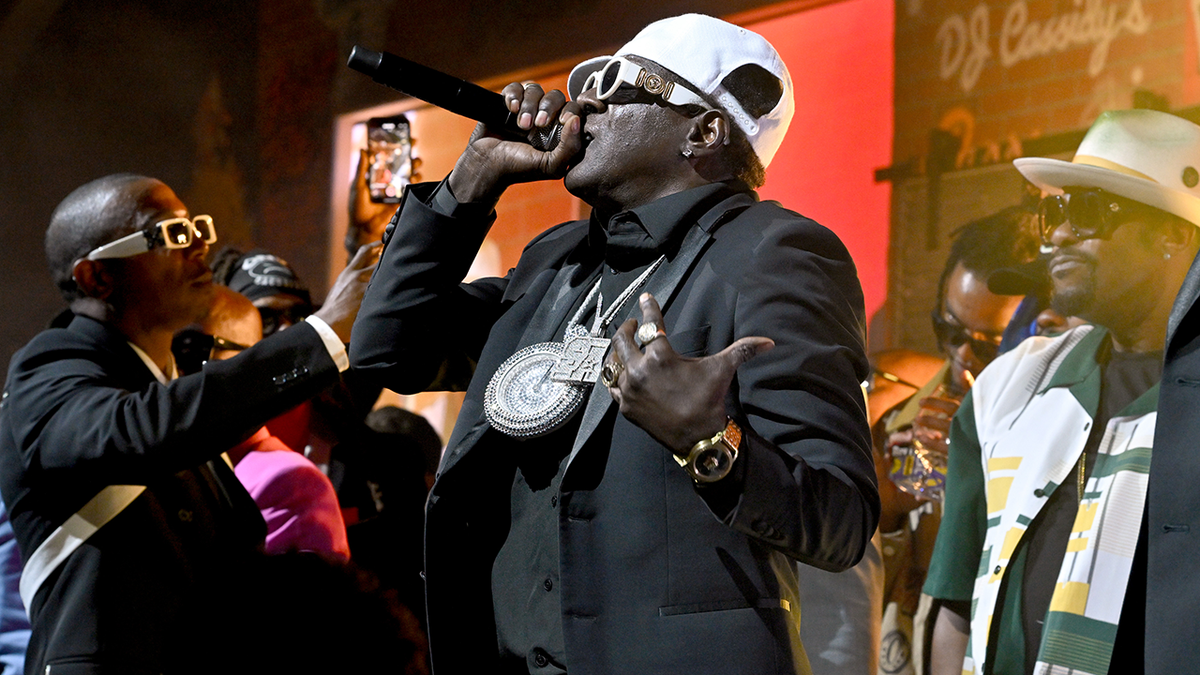 Several social media accounts suggested that while the rendition was by no means exceptional, it was still much better than what they expected.
"Not the worst I ever heard…and a lot better than I thought it was going to be," jrod79xx wrote.
"He did 1000% better than the entire planet expected him to," xjdizzzle tweeted.
Kbshowbiz said he could not decide if Flav's attempt was the greatest thing he had ever seen or "the final death nail to America."
Many fans compared Flav's singing to some of the most infamous national anthem performances of years past.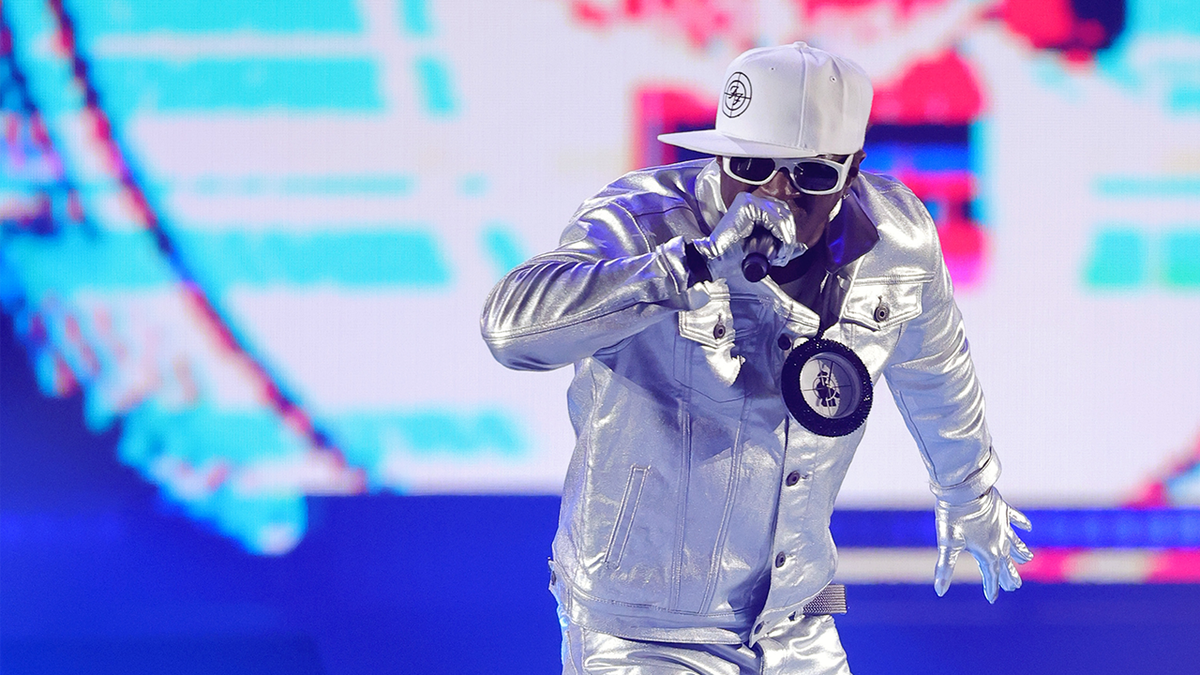 "Not exactly Marvin Gaye at the 1983 All-Star Game," Shane Sparks said.
Others said Flav's performance, despite its hiccups, was still much better than Fergie's at the 2018 NBA All-Star game. Her unusual rendition of the song at the time drew viral responses both online and at the game itself.
Her singing led to noticeable laughing fits among Draymond Green, Steph Curry, Jimmy Kimmel, Chance the Rapper and Lebron James.
Charles Barkley even requested a cigarette after hearing Fergie.
The backlash later drew a response from the singer herself.
"I've always been honored and proud to perform the national anthem and last night I wanted to try something special for the NBA. I'm a risk-taker artistically, but clearly, this rendition didn't strike the intended tone. I love this country and honestly tried my best," Fergie said following the game.
---