Cloud tweeted Friday 'our country is trash in so many ways'
By Ryan Gaydos
---
Enes Kanter Freedom called out WNBA player Natasha Cloud over her recent criticisms of the United States in the wake of key Supreme Court rulings last week.
WNBA champ Natasha Cloud expands on America criticism after calling country 'trash'
Cloud wrote on Twitter on Friday that "our country is trash in so many ways" after the Supreme Court made rulings on affirmative action and a case involving artist Lorie Smith. Kanter Freedom responded to the Washington Mystics guard's tweet, saying people have "no idea" how lucky they are to live in the U.S.
"Just ask your colleague Brittney Griner how 'trash' America is," Kanter Freedom tweeted. "Calling America trash huh? Let me know when your season is over, I'll buy your ticket and we can go together to counties like China, Russia, IRAN, North Korea, Venezuela, Cuba, & Turkey.
"Forget about calling them trash, I would like to see if you can even criticize those regimes!! You and your family members would be thrown in jail, tortured to death, and raped.
"People have NO idea how lucky and blessed they are to be in a country like America. I'm not saying America is perfect, but trust me, you don't wanna see the other side."
Kanter Freedom, originally from Turkey, has been the subject of his home country's ire for his opposition to President Recep Tayyip Erdogan and support of exiled Fethullah Gulen. In 2019, Turkey sought an international arrest warrant for Kanter and accused him of being a member of a terror organization.
In January of this year, Kanter Freedom said there was a $500,000 bounty placed on his head and has been on Turkey's most-wanted terrorist lists. He criticized the Biden administration for working with Turkey's government and not calling out the country's own human rights abuses.
Cloud spoke out again Saturday, taking aim at those critical of her for her comments. She said those critics needed to come at her with something better than "move to Russia or China."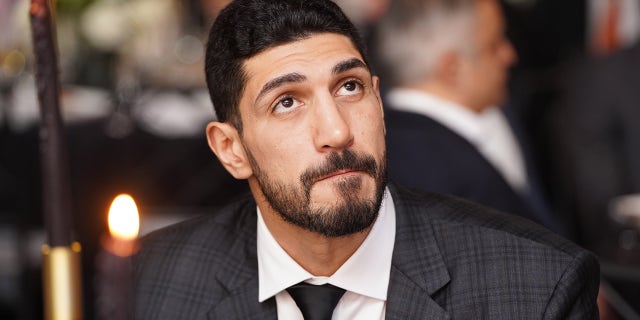 "I'm blessed to travel the world for my career. I've been in plenty of countries that I would have my human rights, healthcare, free/assisted schooling, don't have to fear mass shootings or white supremacists, don't have to be concerned about the highest maternal mortality rates," she wrote.
"Less police murders, no mass incarceration based on race, adequate minimum wage, rights to my body as a woman, I MEAN I CAN KEEP GOING.
"Cause these are things that America is capable of…and when I say trash this is what I'm referring to. We choose to allow politicians to line their pockets and spit false and hateful ideologies to pit us against each other. 
"America is a business."
The 2019 WNBA champion came up with a hypothetical about whether White people would want to be Black people.
"If I asked y'all would you wanna be black in America or apart of the LGBTQ+ community during this time in history. Y'all mf lying if you say yes. Y'all see the disparities. And if you don't you're uninformed, ignorant, and or just racist," she wrote.
"It is plain and simple.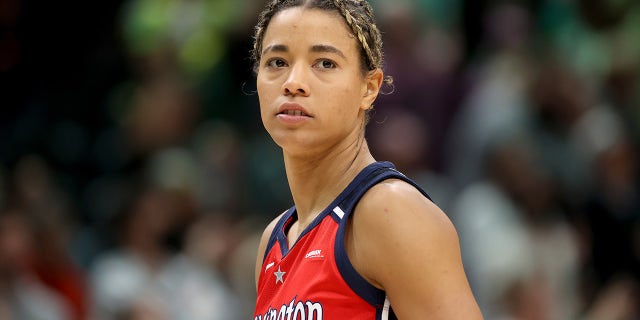 "Y'all tired of me saying your racist. IM TIRED OF YALL BEING RACIST. 
"You don't know me or my heart. But you still hate me immediately for the color of my skin, being gay, and being a woman. 
"This is how some of y'all were raised and trained to think. ITS WRONG."
Cloud then had a message for "my religion weaponizers." She added, "y'all the people that killed Jesus."
"Religion in this country is political, it's weaponized, it's hypocritical, it's disappointing. It's not love. Because God is love. In the purest form.
"Take a good hard look at how y'all live your life in a constant state of hate and judgement. Hypocrisy at its finest."
On Thursday, the Supreme Court rejected the use of race as a factor in college admissions as a violation of the 14th Amendment's equal protection clause. On Friday, the high court ruled in favor of Smith, who sued the state of Colorado over its anti-discrimination law that prohibited businesses providing sales or other accommodations to the public from denying service based on a customer's sexual orientation.
---