James will return for his 21st season
By Joe Morgan
---
LeBron James announced his return for a 21st NBA season on Wednesday, surprising no one in the sports world. 
James made his announcement while at the ESPYs after accepting the award for the best record-breaking performance of the last year.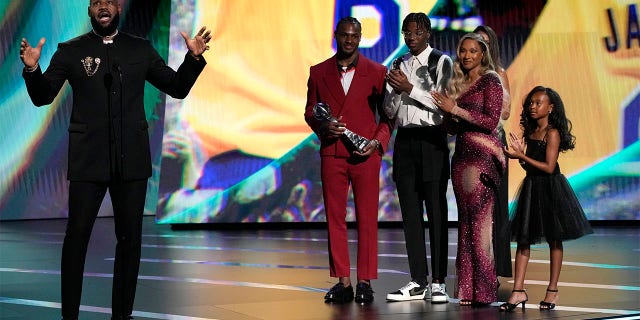 While his announcement made headlines, one sports radio host took issue with it being treated like breaking news. 
Dan Patrick, host of "The Dan Patrick Show," questioned how James and ESPN approached the news. 
"I wasn't waiting for an announcement. I got one, and then ESPN's treating it like it's breaking news," Patrick said Thursday. "And I went, 'You know what's breaking news? If he retired. Not that he's coming back.' Who thought that he might retire?" 
"Nobody," Patrick and the rest of the show said in unison. 
"It just is needy," Patrick continued. "And you don't need it. 'I want publicity. Don't forget about me. I don't want to cheat the game.' Play. Just play."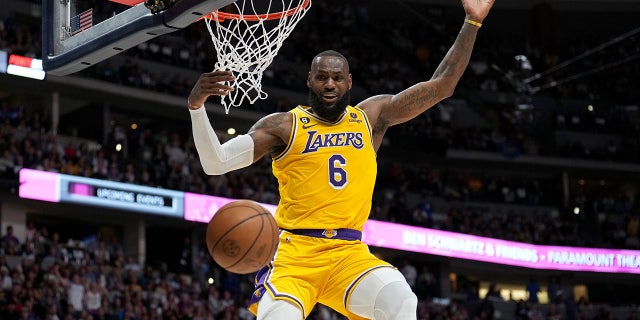 James and the Los Angeles Lakers were swept by the Denver Nuggets, the eventual NBA champions, in the Western Conference Finals. 
Following the Lakers' Game 4 loss, James hinted at the possibility of calling it a career after his 20th NBA season. 
"We'll see what happens going forward," James said. "I don't know. I don't know. I've got a lot to think about, to be honest. Just for me personally going forward with the game of basketball, I've got a lot to think about."
James ended any speculation on Wednesday, telling the crowd at the ESPYs he was not done with the game. 
"When the season ended, I said I wasn't sure if I was gonna keep playing, and I know a lot of experts told you guys what I said, but I'm here now speaking for myself," James said. "In that moment, I'm asking myself if I can still play without cheating the game. Can I give everything to the game still? Truth is, I've been asking myself this question at the end of the season for a couple years now. I just never openly talked about it."
"I don't care how many more points I score or what I can and cannot do on the floor," he continued. "The real question for me is, 'Can I play without cheating this game?' The day I can't give everything on the floor is the day I'll be done.
"Lucky for you guys, that day is not today."
James has long hinted that he would like to play in the NBA with his son, Bronny, who is preparing to start his college basketball career at USC next season. 
Fox News' Ryan Morik and Ryan Gaydos contributed to this report.
---