Shawne Merriman played two seasons for the Bills
By Ryan Gaydos
Former Buffalo Bills linebacker Shawne Merriman, who became a household name in the NFL with the San Diego Chargers, provided insight into the effect the medical emergency Damar Hamlin experienced will have on the players.
Before being taken to the hospital, according to the Bills, Hamlin had a cardiac arrest and needed his heartbeat to be restarted on the field. The Buffalo Bills and Cincinnati Bengals game was postponed, but a make-up date has not yet been revealed.
On the "TMZ Sports" program, Merriman made an appearance and discussed how the incident would affect the players. Players from the Bengals and the Bills were both overcome with emotion as they watched Hamlin being treated by medical personnel in real time.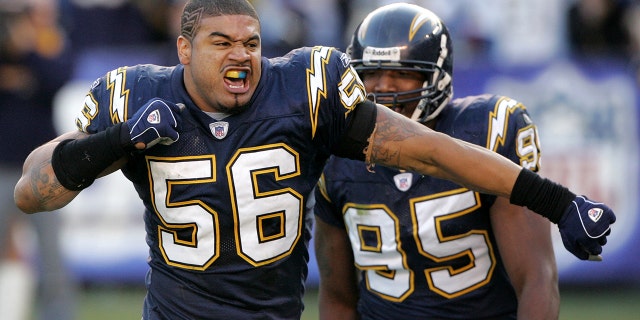 "It's going to be playing in the minds of a lot of them. It was a wake-up call for a lot of people on just the possibilities of how violent this game could be," Merriman said on the show. "I think football is the greatest sport in the world, but we also understand that there's some heavy risk in that."
Merriman added that the incident could change the minds of fans that football players are not immortal gladiators or superheroes – they are human beings.
---
---
"I think also it brought a human side. A lot of these players really get looked at as superhuman. This is a human on the ground that could possibly be fighting for his life," he added.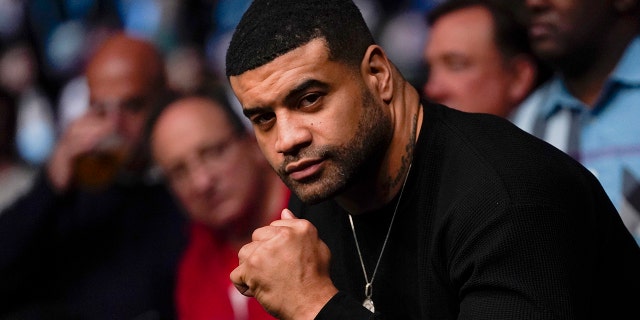 Merriman was a three-time Pro Bowler and the 2005 Defensive Rookie of the Year. He led the league in sacks in 2006 with 17. He played six seasons with the Chargers and two with the Bills from 2005 to 2012.
Dorian Glenn, Hamlin's uncle, told the NFL Network that the Bills player remained in intensive care but has improved to 50% oxygen on a ventilator – he had previously been on 100%.
Right now, they got him on a ventilator, so they're trying to get him to breathe on his own," Glenn told the network. "So, we're just kind of taking it day by day. Still in the ICU. They have him sedated, so just continue to administer the medical treatment that they've been doing."
Glenn added, "Once he gets out of ICU, I'll feel better myself."
---