Clowney said he 'ninety-five percent sure' he will not return for a third season with the Browns
By Paulina Dedaj
Jadeveon Clowney, a defensive end for the Cleveland Browns, was sent home from the practice facility on Friday morning after publicly criticizing the team in an interview the previous day. According to multiple reports, Clowney won't play in the final regular-season game on Sunday.
Three-time Pro Bowler Clowney expressed harsh opinions about his situation with the Browns in an interview with Cleveland.com on Thursday, saying that he will most likely leave the team after just two seasons.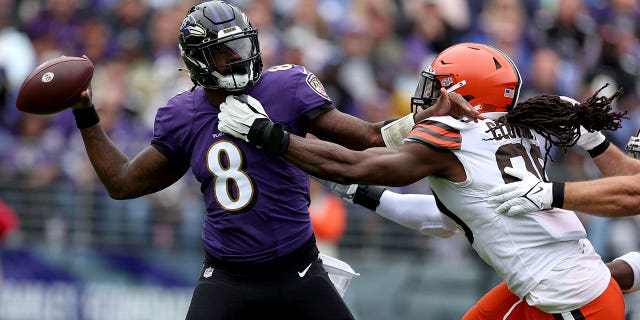 "Ninety-five percent sure I won't be back," Clowney told the outlet. "But there's still that five percent You never know what can happen."
"I just feel like I need to be around somebody that believes in me and my ability," he continued. "(It can't) just be me believing in myself. I believe in myself more than anybody."
---
---
Among the issues Clowney raised was the alleged preferential treatment he says the organization gives to star defensive end Myles Garrett, adding that he doesn't have an issue specifically with Garrett.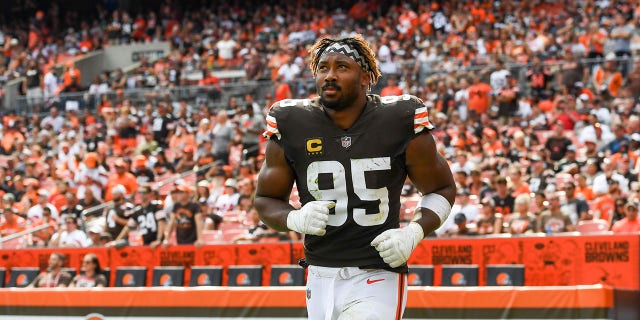 "You're all trying to get somebody into the Hall of Fame when all that matters is winning," he said in the interview. "Everybody got here for a reason, and we can all make plays. I know I am."
Clowney, who will turn 30 next month, has been sidelined for several games this season due to injury and a concussion. He's registered just two sacks in 12 games this season, compared to his career-high of 9.5 sacks in 2017 when he played for the Houston Texans. 
According to The Associated Press, Clowney will likely sit out for Sunday's game against the Pittsburgh Steelers. 
---