Hamlin remains in critical condition after cardiac arrest, Bills said in latest update Tuesday
By Paulina Dedaj
Following a cardiac arrest during Monday night's game against the Cincinnati Bengals, Buffalo Bills safety Damar Hamlin is still in critical condition, the team reported Tuesday in their most recent update.
The University of Cincinnati Medical Center's intensive care unit is where Hamlin spent the night, according to the Bills, after collapsing on the field at about 8:55 p.m. ET. He's still in the hospital, and his condition is critical.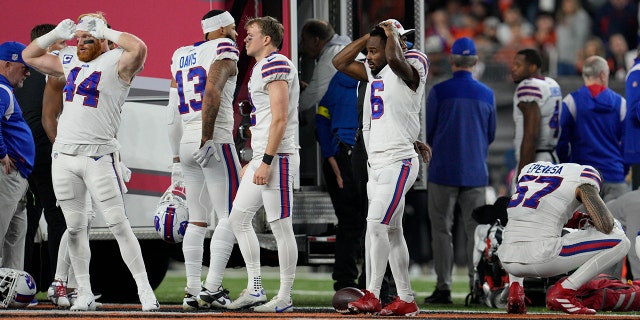 "We are grateful and thankful for the outpouring of support we have received thus far," the Bills statement read.
Hamlin's family released a statement on Tuesday expressing "sincere gratitude" for the outpouring of support they received amid a "challenging time" for the family. They also thanked the more than 150,000 fans that have donated nearly $4 million to his charity toy drive fund.
"On behalf of our family, we want to express our sincere gratitude for the love and support shown to Damar during this challenging time. We are deeply moved by the prayers, kind words, and donations from fans around the country," the statement read.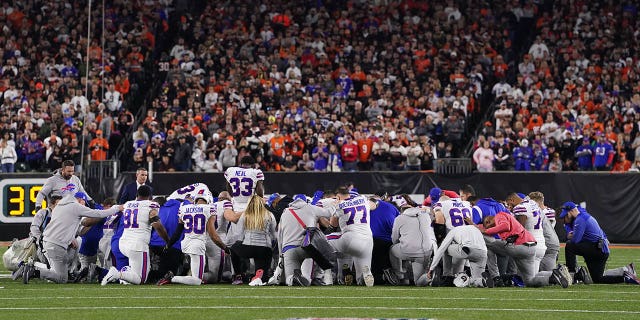 The league also announced Tuesday that the game between the Bills and Bengals would "not be resumed this week" and that no decision has been made "regarding the possible resumption of the game at a later date."
"The NFL continues to be in regular contact with the medical team caring for Damar Hamlin, and also the Bills and Bengals organizations and the NFL Players Association," the statement read.
"After speaking with both teams and NFLPA leadership, NFL Commissioner Roger Goodell informed the clubs today that the Bills-Bengals game will not be resumed this week.
"The NFL has made no decision regarding the possible resumption of the game at a later date."
---