The Bills said Hamlin spoke to the team via FaceTime on Friday morning
By Paulina Dedaj 
The Buffalo Bills reported on Friday that Damar Hamlin's breathing tube had been taken out overnight, which allowed him to speak with his team and the medical professionals who were tending to him. This was more good news regarding Hamlin's health.
After Hamlin experienced a cardiac arrest during Monday night's NFL game against the Cincinnati Bengals, the Bills provided yet another significant update on his condition.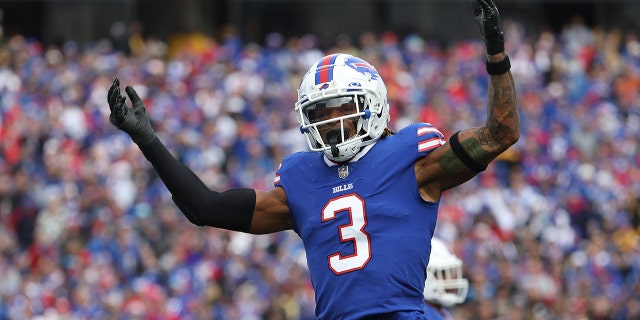 "Per the physicians at UCMC, Damar's breathing tube was removed overnight. He continues to progress remarkably in his recovery," the statement posted to Twitter read. 
"His neurologic function remains intact, and he has been able to talk to his family and care team."
The Bills also confirmed reports that Hamlin joined the team meeting on Friday morning via FaceTime and shared an important message.
"Love you boys." 
Doctors at the University of Cincinnati Medical Center provided an update on Hamlin's condition Thursday evening, adding that while the 24-year-old was still considered "critically ill," he had made "significant progress" and was able to communicate with the medical team by writing. 
"There has been substantial improvement in his condition in the last 24 hours. We had significant concern about him after the injury and after the event that happened on the field, but he is making substantial progress," Dr. Timothy Pritts said.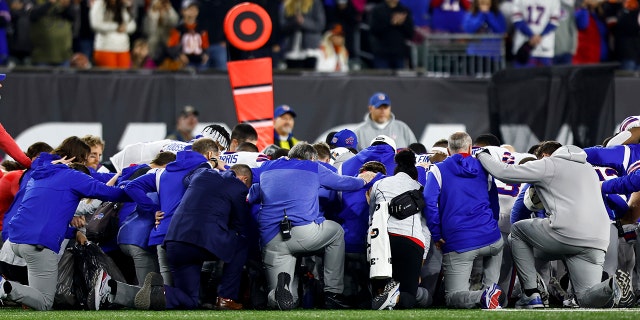 Head coach Sean McDermott spoke with the media on Friday and said Hamlin appeared to be in good spirits while having a brief video call with the team. 
"It was not a long interaction as you can imagine with his situation, but he made hand signals, hand gestures — the thing that makes me laugh is he did this to the guys right away, he flexed on them, I guess," McDermott said with a smile. 
"He's just got some staple things that they know him for and that he does. And he made the heart symbol probably more than anything, and then he gave them a thumbs up. And somewhere in the midst of that, and it was a little bit hard to hear, but he said, 'I love you boys,' and, of course, I think that got the guys."
McDermott and Bills quarterback Josh Allen spoke to the media Thursday and were adamant that they would be ready to play the New England Patriots on Sunday, mainly because it was something that Hamlin and his family would want. 
"You can't not honor his request to go out there," Allen said. "Today's news was a lot of tears of joy, I'll tell you that. To know that's what he wants, that's what his dad wants, I think guys are excited to get out there."
---