Apple and the Bengals defeated the Bills on Sunday
By Ryan Gaydos
Following their teams' Sunday AFC Divisional Round matchup, Cincinnati Bengals cornerback Eli Apple took a shot at Buffalo Bulls wide receiver Stefon Diggs.
Diggs was observed becoming upset after the Bills' defeat by the Bengals and is said to have snuck out of the locker room prior to their media appearances. Diggs attended the postgame speech but left shortly after, according to Bills coach Sean McDermott.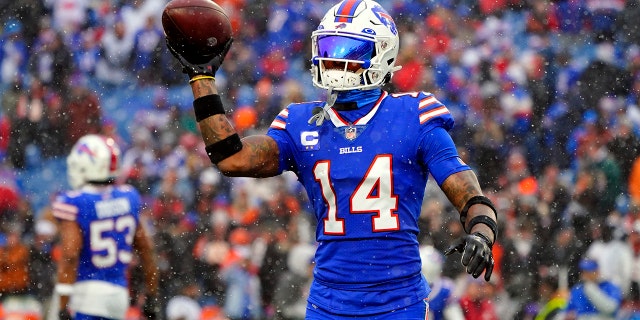 The star wide receiver addressed his frustrations in tweets.
"Want me to be okay with losing? Nah," the first one read.
"Want me to be okay with our level of play when it's not up to the standard? Nah."
"It's easy to criticize my reaction more than the result."
However, Apple was not going to just let the tweets sit. He had to get one more dig in.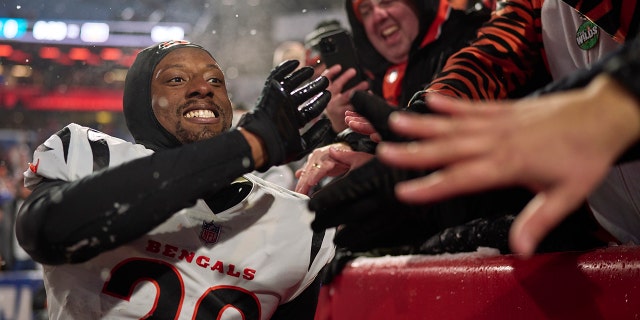 "Cancun on 3," the veteran tweeted in response to Diggs about criticism of his frustrated reaction.
Apple later added, "Someone get them in couples therapy @JoshAllenQB and @stefondiggs I'll pay on God."
Apple had six total tackles and a pass break up in the 27-10 victory over Buffalo. The Bengals will be looking for a second consecutive AFC Championship on Sunday in a matchup against the Kansas City Chiefs.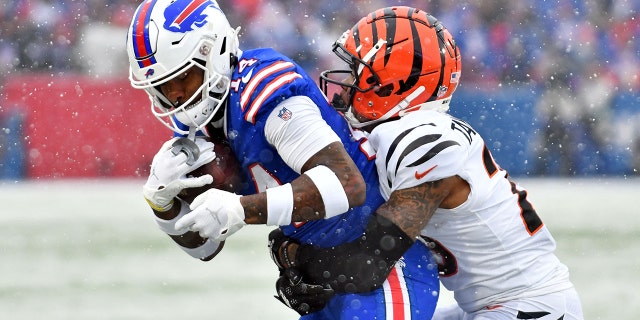 Apple played in 15 games this season. He had 49 total tackles and eight passes defended.
---