Mikala Jones' femoral artery was cut by a surfboard fin
By Paulina Dedaj
---
American surfer Mikala Jones tragically died over the weekend after his femoral artery was severed in a freak accident while surfing in the Mentawai Islands of Indonesia, according to family. He was 44. 
Jones, who was originally from Hawaii, suffered a fatal injury while surfing near the Awera Resort at around 9:15 a.m., according to Surfline.com. He reportedly sustained a four-inch wound to his left groin that was believed to have severed the femoral artery.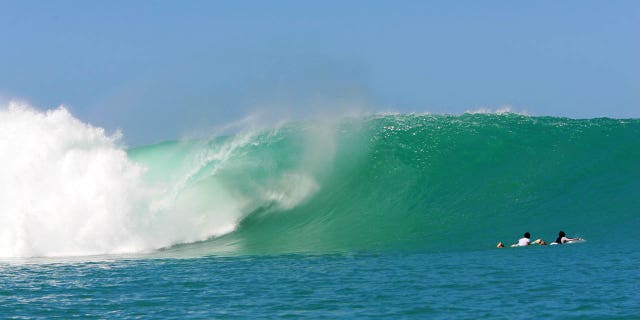 Jones' father confirmed to The Associated Press on Monday that a surfboard fin cut his femoral artery during the accident.
Jones' daughter, Isabella Jones, posted a heartfelt tribute to her father in on Instagram. 
"I'm in so much disbelief right now, this doesn't feel real. I love you so much dad and I wish I could give you one last hug. I wish I could tell you again how much I love you and thank you for being the best dad. I wish you were still here with us, you weren't supposed to leave yet," she wrote. 
"This is too soon. I know you are in a good place now with nana vi, and your friends. I wish this never happened and we could just wake up and go surf together tomorrow morning."
Isabella Jones described the details surrounding her father's passing a "bad surfing accident." 
"I'm happy he was doing what he loved the most. Life will never be the same without you."
Several other tributes for the popular surfer poured in on social media, including from renowned surf photographer Brian Bielmann. 
"Our friend Mikala Jones passed away yesterday in The Mentawais while surfing the waves he loved," Bielmann wrote. "He was a wonderful person, an incredible artist, his Go pro photos were mind blowing. …. We're gonna miss him so much."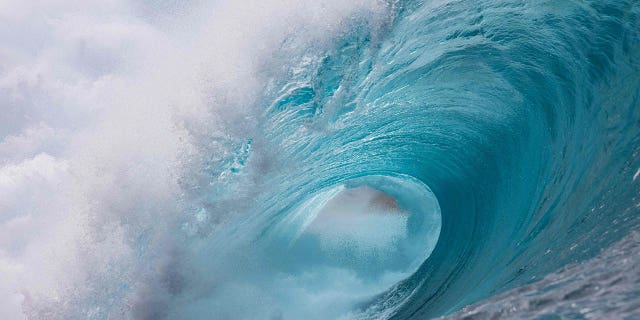 "What he packed into his 44 years was astounding. He lived a great life, was loved by many and will never be forgotten." 
Jones, known for shooting awe-inspiring photos and videos from the inside of barreling waves, won two national championships as an amateur before traveling the world. His photos were featured in popular magazines, but it was the images he took of himself that eventually captured the surfing community. 
"He was a humble artist. His pictures were incredible," his father told the AP. 
The Associated Press contributed to this report. 
---