Burton had a touchdown in Alabama's Sugar Bowl win
By Ryan Gaydos
Jermaine Burton, a wide receiver for Alabama, finished the year strong as the Crimson Tide defeated Kansas State 45-20 on Saturday night in the Sugar Bowl.
Burton was one of the five receivers who caught a touchdown pass from Bryce Young, and he led the Crimson Tide with three catches for 87 yards. He addressed a controversy from earlier in the season with reporters after the game, which was a loss to Tennessee at Neyland Stadium.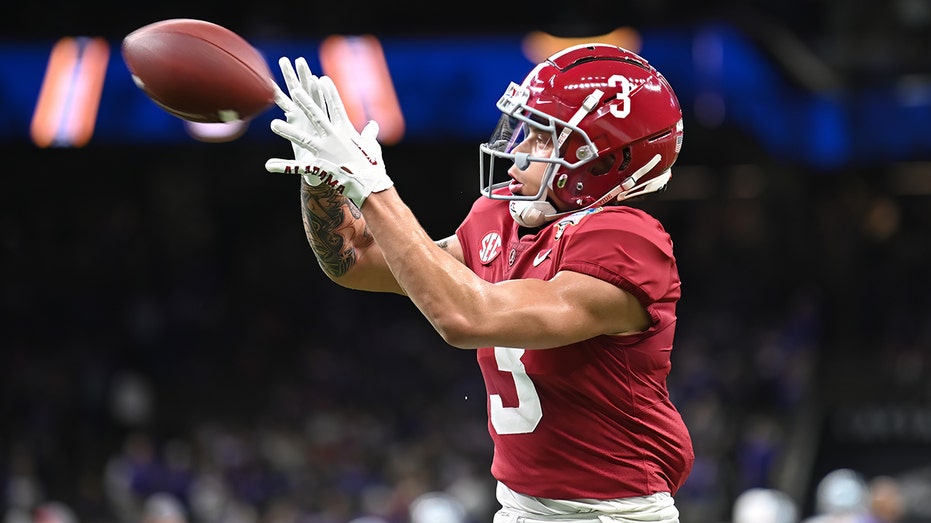 The wide receiver was going off the field and appeared to push a few fans on his way back to the locker room, including appearing to rough up a female fan. He came under fire after that game but didn't receive any public form of discipline from coach Nick Saban over the course of the season.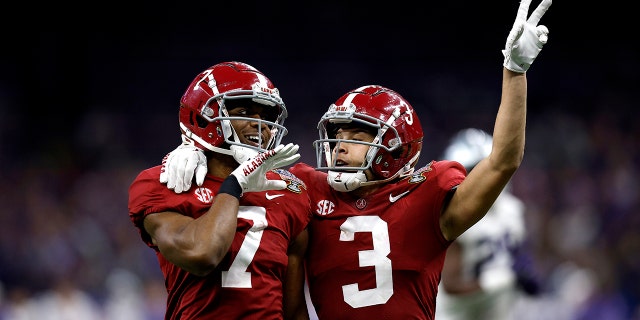 "That whole situation, it was a mistake," Burton said Saturday of the incident in Knoxville, via The Tuscaloosa News. "I can't hold that against myself forever.… But a mistake is a mistake. You move past it. I'm not going to let situation frame me as a person or shape me as a person because I know who I am, and my team knows who I am."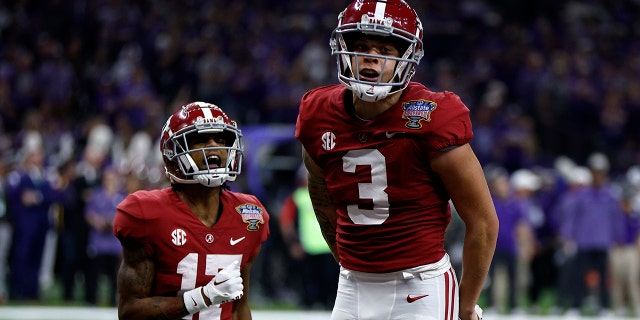 He added: "It can be hostile in a lot of situations. The (SEC) can do whatever they can, but it's not safe for a lot of people."
Alabama will likely finish the season in the top 5 of the final Associated Press poll. With the win over Kansas State, the team finishes 11-2 on the year.
---