Paraglider walks away from crash landing
By Caitlin McFall
---
A paragliding tourist in the Loei province of Thailand lost control while attempting to land and crashed through the roof of a shop, according to footage obtained by Fox News Digital.
Footage of the incident shows the man slowly descending toward a market where locals were reportedly celebrating the Phi Ta Khon Festival Saturday.
The festival, also known as the Ghost Festival, is celebrated by Buddhist followers over a three-day period and often attracts visitors from all over the world, though one attendee came in with an unexpected bang this year.  
People watched as the paraglider missed the open area in a nearby field he had intended to land in and instead veered off course and crashed into a canopy hanging over the busy market.
The video footage showed vendors and shoppers alike startled by the crash landing over their heads.
Some items fell off the market walls following the impact of the crash, though the paraglider did not fall through the canopy.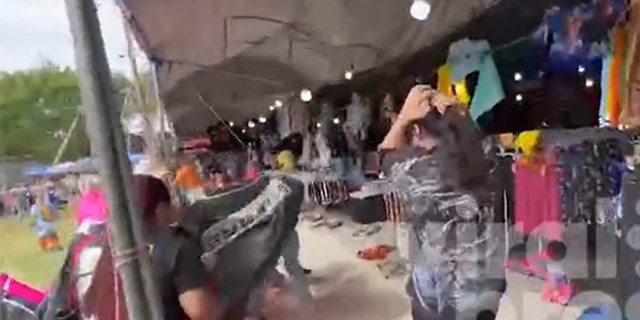 The identity of the individual, along with his nationality, remain unknown.
"I don't know why he veered off track. We weren't aware he had lost control until he fell through the roof," one onlooker by the name of Sakawaduean Chan Nai told Viral Press. 
Despite the precarious accident, neither the paraglider nor any onlookers were harmed.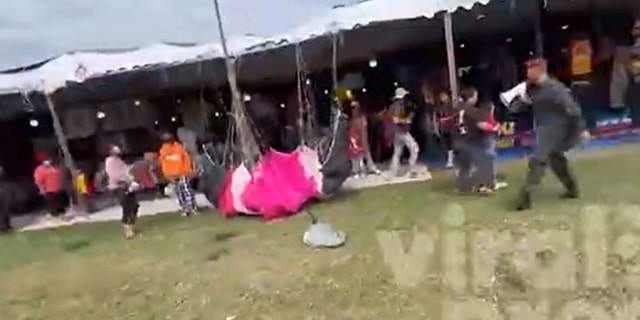 The individual was reportedly able to walk away from the crash, leaving the roof dented where he had landed on the steel frames, though it was altogether still intact. 
"I hope this serves as a lesson for everyone to be more careful. It was an event with many people. It was a shock for us, and he could have hurt them, too," Sakawaduean added. 
---