Buffalo wings are -150 favorites against all other flavors, blue cheese a heavy underdog to ranch for the Super Bowl
(MAINNEWS) – "Wing King" and poultry prognosticator Drew Cerza says bet the ranch on Super Bowl Sunday.
He set the over/under at 1.45 billion chicken wings eaten in the first "Wing King Sports Book," citing data from the National Chicken Council and his own analysis of the industry.
The Kansas City Chiefs face the Philadelphia Eagles on Sunday in Super Bowl LVII.
"Americans are just as passionate about chicken wings as we are about football," Cerza told Fox News Digital in an exclusive release of the nation's first-ever Buffalo wing betting odds.
"Chicken producers are back at full capacity across the country and producing more chickens, creating a healthy supply of wings," he said.
Drumsticks are -130 favorites to consume more than flats on Sunday, according to the Wing King Sports Book.
Buffalo wings remain a solid -150 favorite against the field of all other wing flavors.
Ranch dressing is a heavy -170 favorite over blue cheese (+160), while dippers should outnumber non-dippers 7 to 3 at Super Bowl parties and sports bars this year.
In betting parlance, -170 means someone must bet $170 to win $100. The Wing King Sports Book is purely for fun, Cerza notes.
He earned his royal "Wing King" status as founder of the National Buffalo Chicken Wing Festival, held each September at Highmark Stadium, home of the Buffalo Bills.
Top-ranked female Miki Sudo was the champion eater at the 2022 festival, consuming 233 chicken wings in 12 minutes, to just 224 for the legend Joey "Jaws" Chestnut.
The National Buffalo Wing Festival is the "Super Bowl of Buffalo wings," says Cerza.
The event debuted in 2002. About 22,000 people attended last year.
The odds in the Wing King Sports Book reflect Cerza's actual analysis of wing consumption trends across the United States.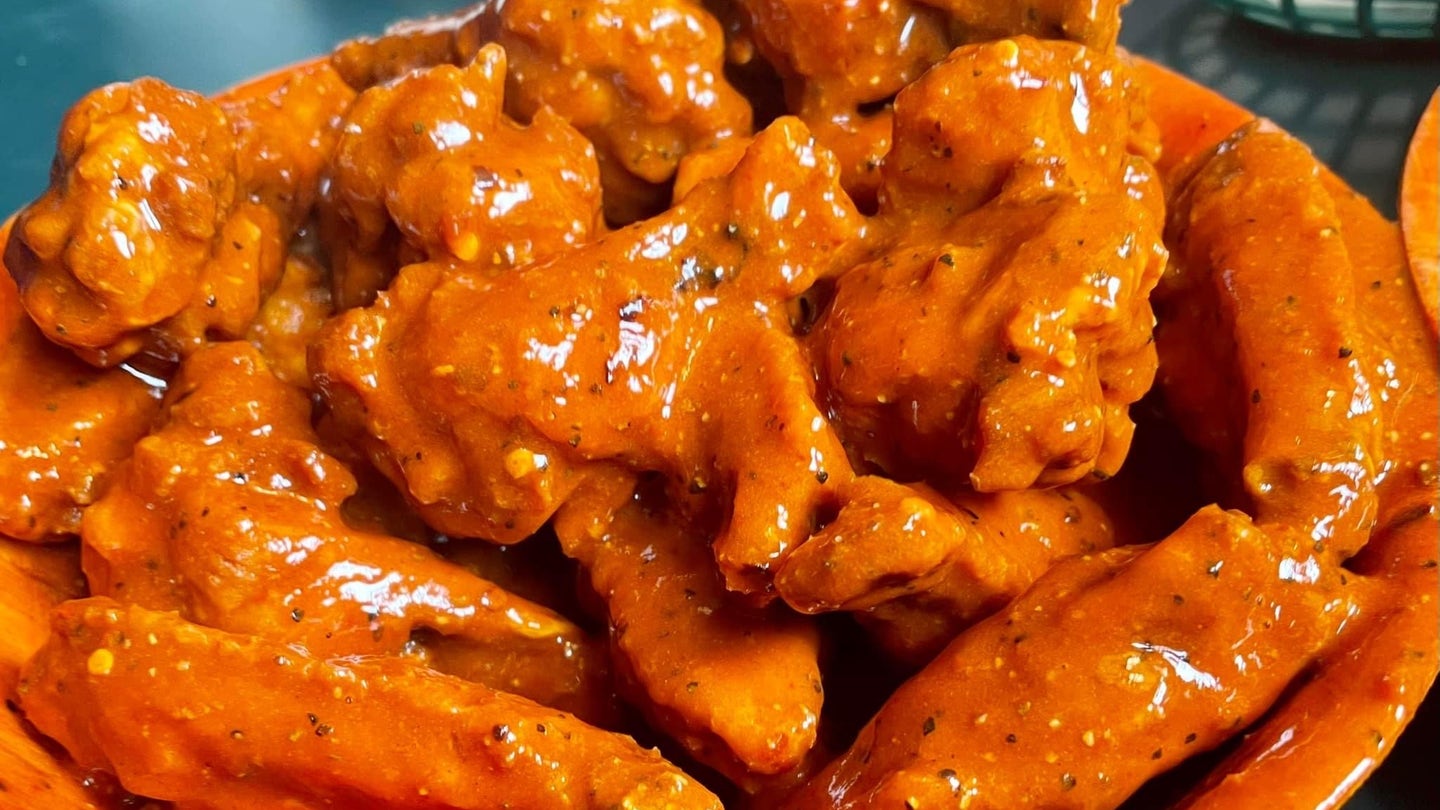 The underdog status of blue cheese may shock wing enthusiasts in certain parts of the country, where the delectable little poultry parts are rarely, if ever, offered with ranch dressing.
"Blue cheese is the favorite dipping sauce for wings largely in the Northeast," said Cerza. "Ranch rules in much of the rest of the country."
Super Bowl Sunday is annually the biggest day in the nation for wing enthusiasts. The chicken industry has long cited a figure of about 1 billion wings consumed for the annual NFL championship game.
But a variety of factors set the stage for Americans to flock to their favorite wing joints this year in record numbers.
The national supply of chicken wings has rebounded in recent months after a long period of disruptions during the depths of the COVID-19 pandemic, said the Wing King.
Increased supply has led to a 22% decrease in wing prices from recent highs, he said.
COVID, meanwhile, actually led to an increase in the appreciation of wings because they were a popular delivery and take-out item.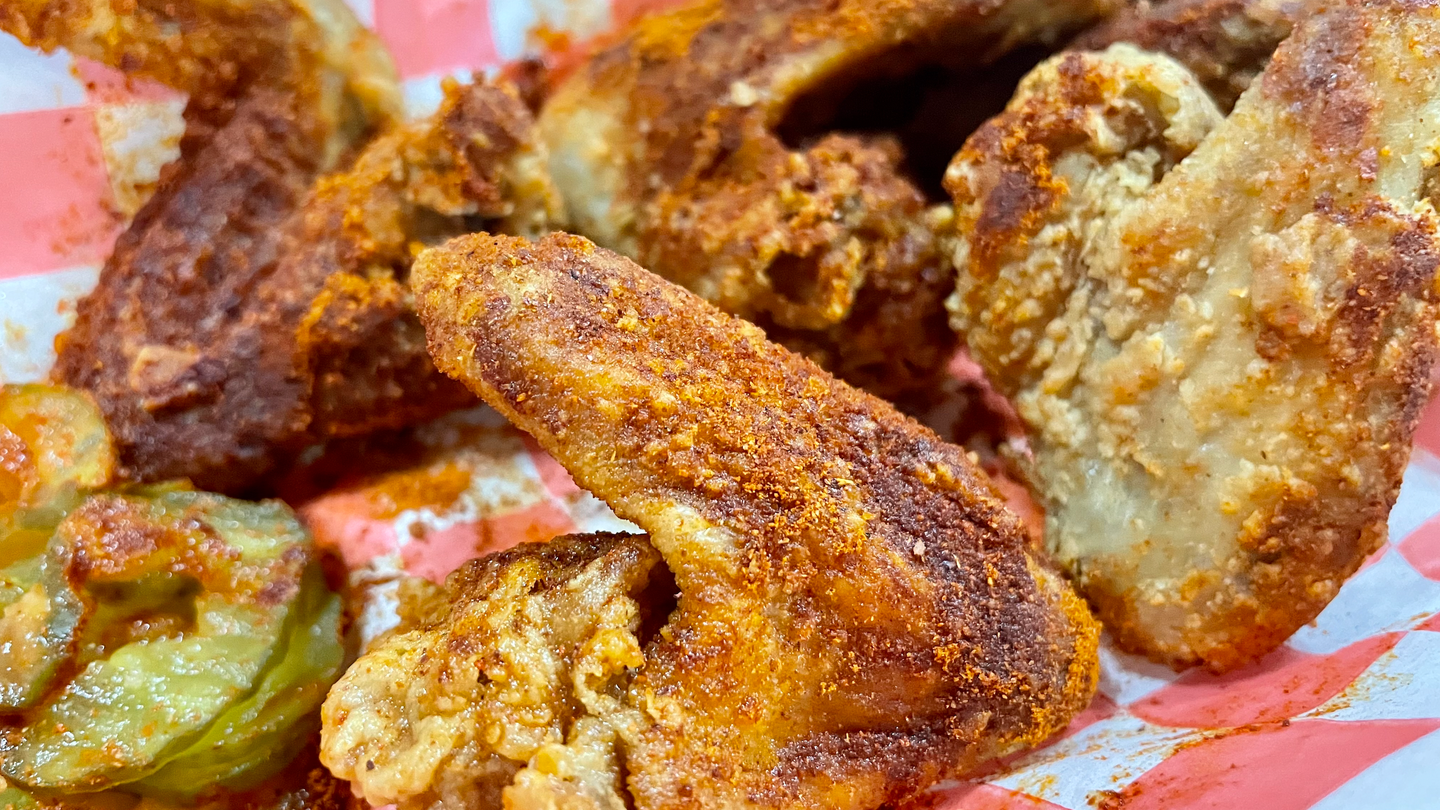 "Lastly, thank goodness that the pandemic is over," said Cerza, "and people are back to gathering at full capacity at Super Bowl parties and sports bars."
Cerza, a native of Buffalo, credits the fortunes of the Buffalo Bills in the early 1990s for fueling America's obsession with chicken wings.
The franchise reached the Super Bowl a record four years in a row (1990-93), causing national media and football fans to take interest in what was then a local culinary phenomenon.
"Wings are now a national obsession," said the Wing King.
"Even chefs take their wings seriously and take pride in their sauces. Wings have become a center-of-the-plate dish. They're no longer just an appetizer."
---
---
Some other wing odds this year: Pick-up/delivery is a -170 favorite over eat-in wings; 60% of Buffalo-style wings consumed will be medium heat, to just 5% extra hot; and non-breaded wings are major -175 favorites over breaded wings.
"Consumption of breaded wings in Buffalo is punishable by 20 years in prison," said Cerza, citing a little-known ordinance in his hometown.
Local laws may differ in your community.
By Kerry J. Byrne