By Breck Dumas
Sotheby's estimates the Codex Sassoon could set a new sale record
(MAINNEWS) – Codex Sassoon, the earliest and most complete surviving manuscript of the Hebrew Bible ever discovered in book form, is being offered up for sale for the first time in over three decades.
Sotheby's announced this week that the holy book dated to the late ninth to early 10th century will be hitting the auction block in New York this May, and expects to bring as much as $50 million — which would be a record for a historical text.
The Hebrew Bible is composed of 24 books, and is at the foundation of Judaism and other Abrahamic faiths including Christianity, where it is referred to as the Old Testament. It is a compilation of the earliest known biblical texts, the Dead Sea Scrolls, which were written in sections on separate scrolls and did not contain punctuation, verses or chapters.
"Codex Sassoon has long held a revered and fabled place in the pantheon of surviving historic manuscripts and is undeniably one of the most important and singular texts in human history," Richard Austin, Sotheby's global head of books and manuscripts, said in a statement.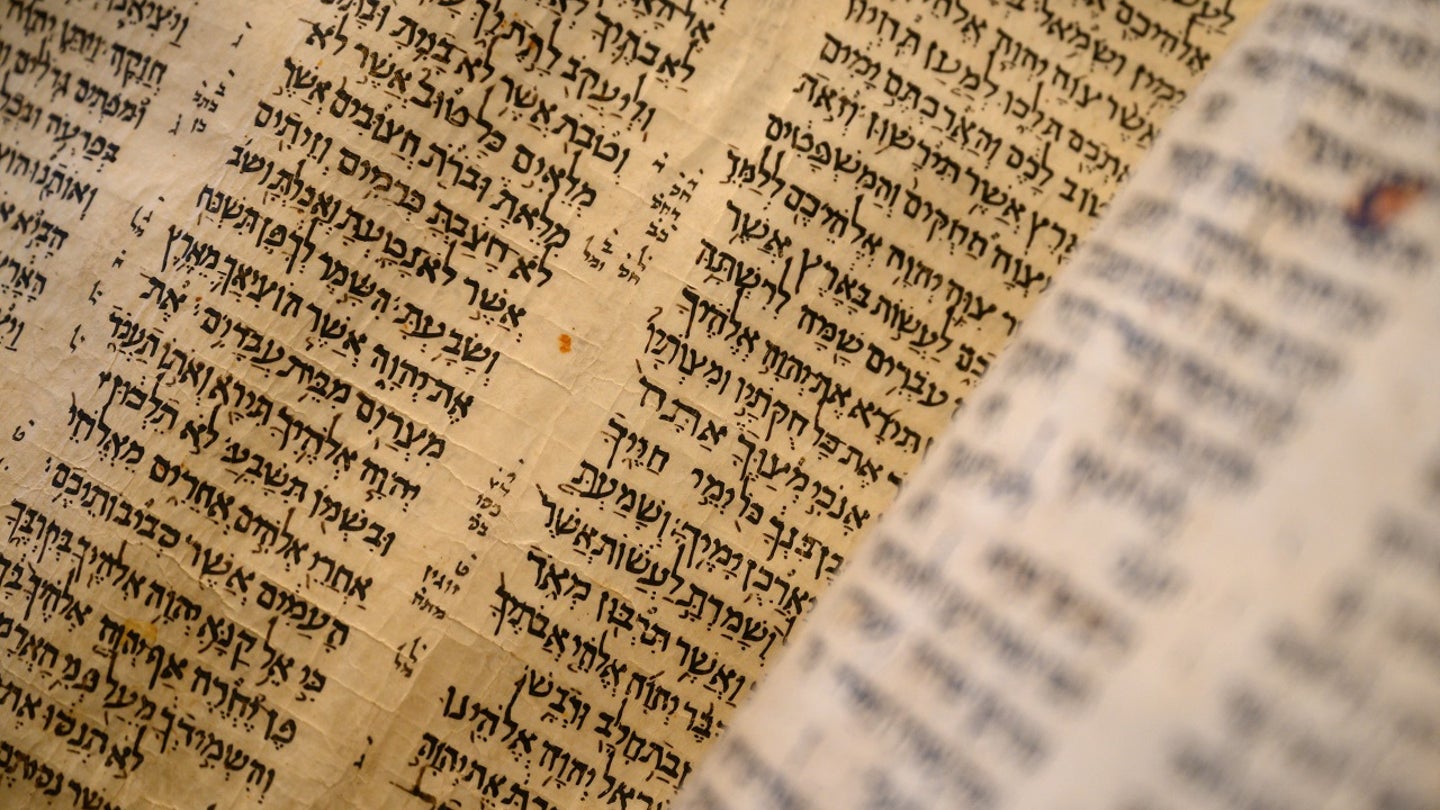 "Now that the Codex has been definitively dated as the earliest, most complete text of its kind, it stands as a critical link from the ancient Hebrew oral tradition to the modern, accepted form of the Hebrew Bible that remains the standardized version used today," Austin added.
The Codex is named after former owner and renowned Hebrew manuscript collector David Solomon Sassoon, who lived from 1880-1942. Its current owner is collector Jacqui Safra, who was able to confirm its carbon dating.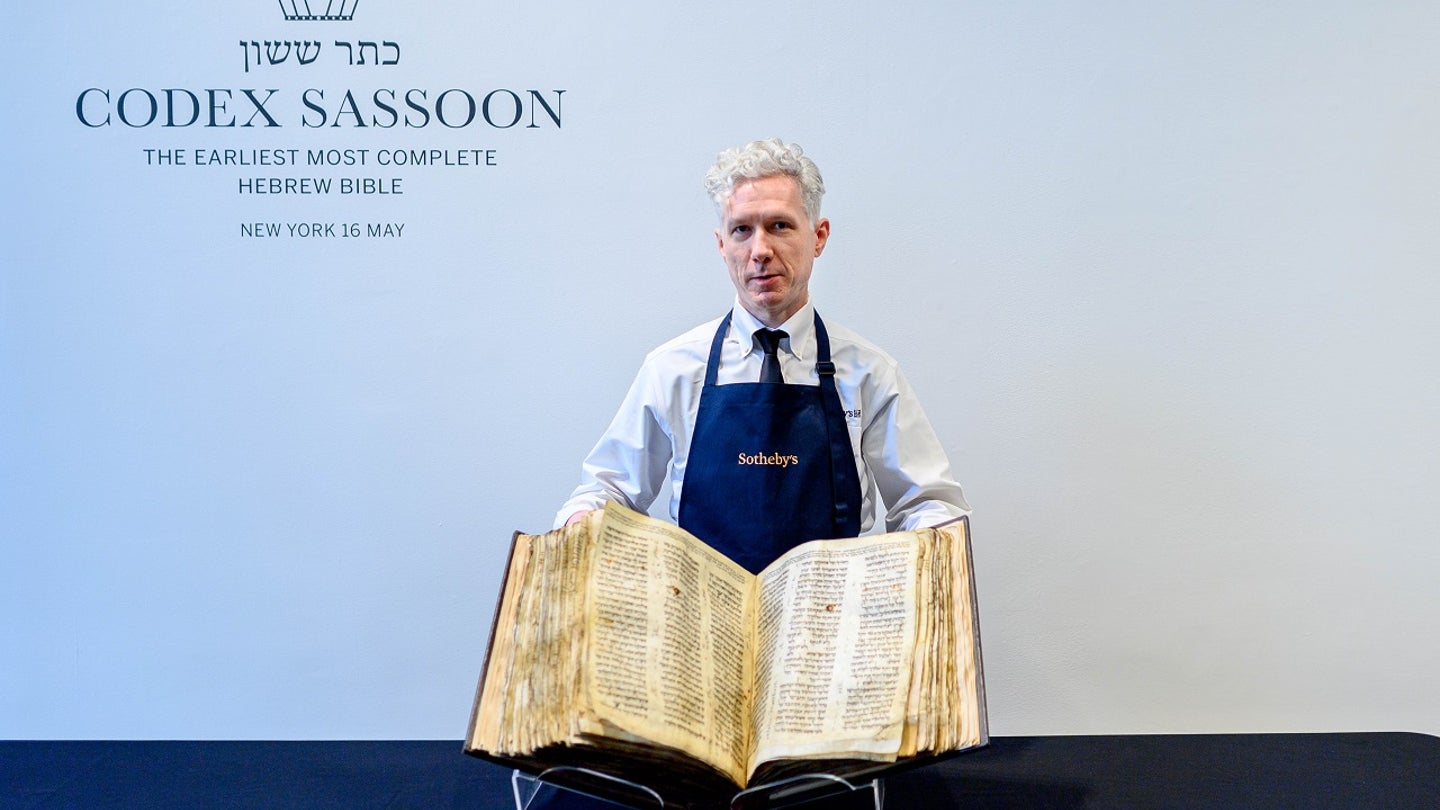 ---
---
The current record price paid for a historical text was set in November 2021, when Sotheby's sold a first-edition copy of the U.S. Constitution for $43.2 million.