Many Kid Rock fans are saying no to Bud Light this Independence Day
By Teny Sahakian
---
NASHVILLE – Kid Rock concertgoers weighed in on what beer they're drinking — or not drinking — this Independence Day. 
"What beer are we drinking on the Fourth of July? Um, I don't know, anything but Bud Light," one man, Rich, told Fox News. "Maybe Heineken Light." 
Another attendee, David, said: "No Bud Light. Not here." 
KID ROCK FANS SAY 'ANYTHING BUT BUD LIGHT' THIS FOURTH OF JULY:
But one couple, Sean and Lauren, said they didn't care about the controversy. 
"I'm fine with it. Bud Light's fine," Sean said.
"Oh, yeah. I don't care," Lauren agreed.
Bud Light sales have plummeted since the beer maker partnered with transgender influencer Dylan Mulvaney in April to celebrate Mulvaney's "365 Days of Girlhood" – prompting online outrage and nationwide boycotts that are hitting the wallets of retailers, distributors, bars and contracted companies.
Musician Kid Rock was one of the first national figures to openly oppose the beer company's partnership with Mulvaney, posting a video of himself shooting at cases of Bud Light. Many Kid Rock fans attending his Nashville show for his No Snowflakes Summer Concert tour on Saturday shared similar opinions with the singer.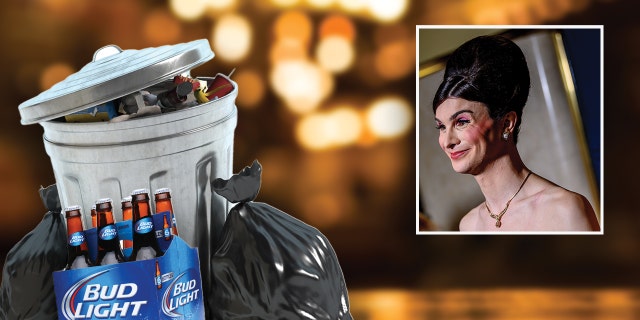 "Why no Bud Light? It's a nationwide boycott, that's why," Aaron told Fox News. "Freedom fighting Americans, that's how we do it."
Another man, Dan, said, "I have some pre-controversy Bud Light that's in my refrigerator. It's been there for months, and no one will drink it."
Bud Light sales were down 24.4% compared to a year ago for the week ending June 3, NiselsenIQ data provided to FOX Business by Bump Williams Consulting showed. Modelo Especial passed Bud Light as the number one selling beer brand on a dollar basis for the four-week and single-week period ending June 3. 
Ron, visiting Nashville from Pheonix, told Fox News: "Regardless of the company, once they get involved politically, then I don't want to support that." 
"You get two votes in this country," he added. "You get your first vote at the ballot. The second vote is with your wallet."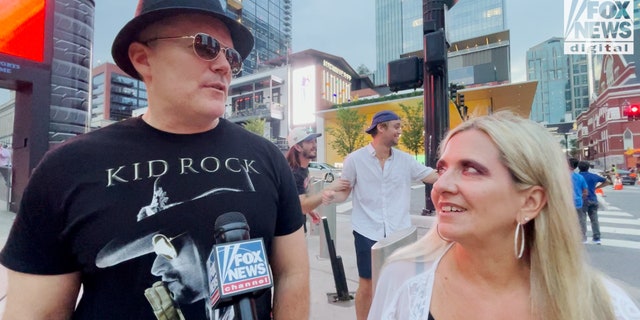 Despite his outspokenness, Kid Rock's Nashville bar, Big Ass Honky Tonk & Rock 'N' Roll Steakhouse, still lists Bud Light on its menu. But many who used to drink the beer say they'll never go back. 
"I'm drinking Coronas," Rick said. "I ain't drinking Bud Light no more."
Another former Bud Light loyalist said he is drinking Miller Lite or Firestone or 805 this holiday weekend. 
"I don't care who loves who, don't ram it down my throat," he said.
To watch the full video, click here. 
---