Laura Wasser has represented dozens of A-List celebrities, including Britney Spears, Johnny Depp, Angelina Jolie and Kim Kardashian
By Elizabeth Stanton
---
Kevin Costner and his wife, Christine Baumgartner, filed for divorce in May of this year and are due in court Wednesday for a case-management conference.
The couple, who share three children, had been married for 18 years before calling it quits. 
Both Costner and Baumgartner filed for joint custody of their children as well. 
Representing Costner in the proceedings is Laura Wasser, the go-to celebrity divorce attorney.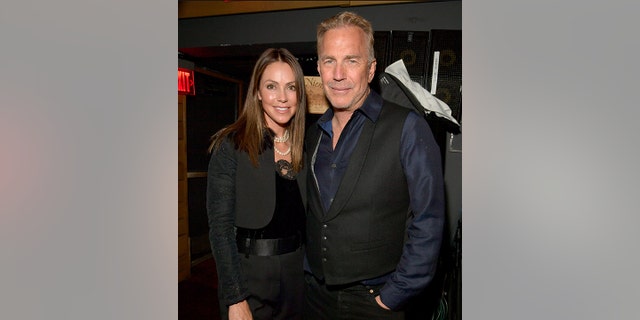 Wasser has earned the nickname "the disso queen" for her track record dissolving the marriages of the rich and famous, and charges $1,000 an hour for her services (and as of 2016, a $25,000 retainer). 
"…I say to clients all the time, the more you argue, the more conflict there is, the more I get paid," Wasser told the New Yorker in 2022.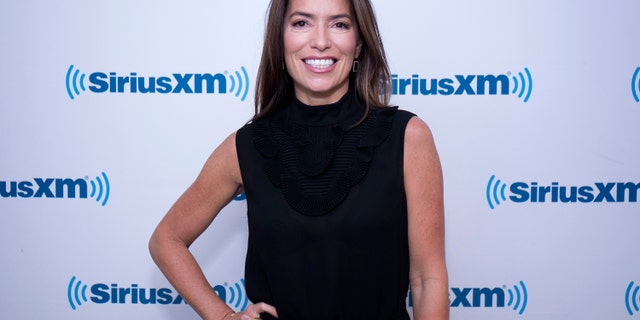 She has worked with everyone from Britney Spears to Angelina Jolie and is known for her tough but fair and personable approach to her clientele. 
In fact, Wasser does not always advise divorce as an option. 
"If you are about to embark upon a divorce, and you are a celebrity, think twice," she told DailyMail TV. "Do it in a really conscious way. Think about the lives you can affect. Think about the rest of your life and how you're going to have to interact with this person."
"Think about how you will be perceived if you come out swinging as opposed to coming out being kind and compassionate, and knowing that the person who you're divorcing is somebody who you once loved very much."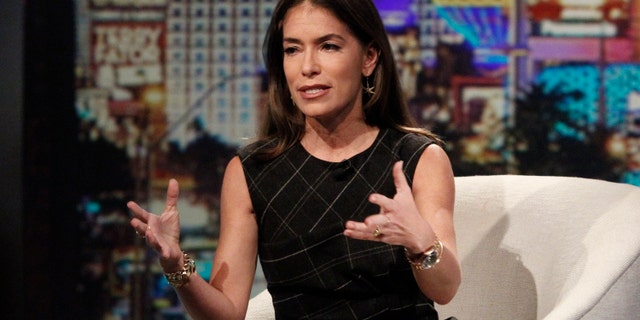 Wasser graduated from Loyola Law School and joined the law firm run by her father, Dennis Wasser, who is also a divorce attorney. The 55-year-old eventually became partner in the firm, Wasser, Cooperman, & Mandles.
Her first major celebrity client was Stevie Wonder in 2001. She teamed up with Johnnie Cochran to represent the music icon in a $30 million palimony suit filed by a former live-in girlfriend. The case was ultimately decided through mediation. 
Her father, Dennis, did say in a 2016 Bloomberg profile about his daughter, "I don't think Stevie Wonder would make a move without talking to Laura."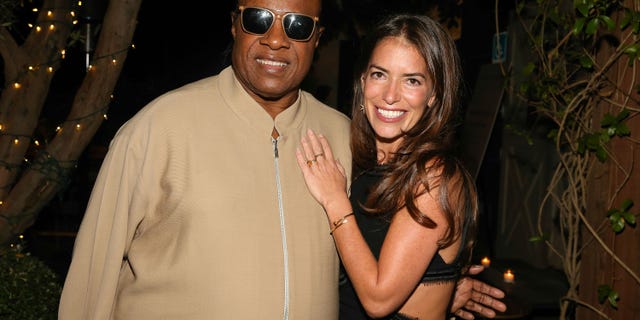 Since then, she has worked with some of the most famous names in Hollywood as they have gone through their divorce proceedings, some more amicable than others. 
On top of her case load (in 2022 The New Yorker reported it was roughly 100), Wasser has founded an online divorce service, It's Over Easy, and written two books, "It Doesn't Have to Be That Way: How to Divorce Without Destroying Your Family or Bankrupting Yourself" and "What to Expect When Getting Divorced."
She is so well-known in Hollywood, she supposedly served as the inspiration for Laura Dern's divorce lawyer character in 2019's "Marriage Story," which earned Dern a best supporting actress Oscar. 
In an interview with Vulture at the time, Wasser did not comment on if it was true, but did confirm she let director Noah Baumbach film in her offices. (Wasser also represented Baumbach's ex, Jennifer Jason Leigh, during their divorce).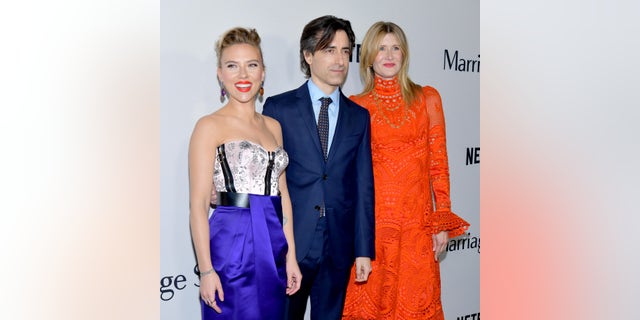 Here is a sample of Wasser's client list: 
Kim Kardashian and Kanye West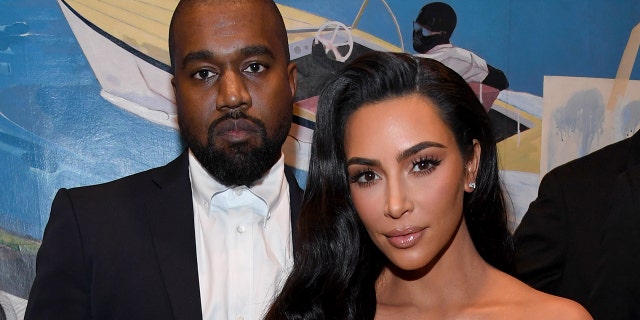 Kim Kardashian and Kanye West began publicly dating in 2012, married in 2014, and had four children together: North, 10, Saint, 7, Chicago, 5, and Psalm, 4.
After seven years together, Kardashian filed for divorce in 2021, with the aid of Wasser.
During the proceedings, West, who also goes by Ye, made public comments about Kardashian and their children, including deleted social media posts claiming he was not invited to Chicago's birthday party. 
West also called Wasser out in the caption for a post that read, "I'm controlling my narrative. I'm raising my kids. Kris, Laura, Kim and Tracy [Romulus] parental alienation is a crime."
During that time, Wasser spoke with Bustle about the issue.
"There's no reason that you need to come out publicly and make statements about somebody when you're going through what should be a pretty private thing. I mean, 'Hi, Kanye West,'" Wasser said in 2022. "Forgetting my involvement with that, the whole world has watched (and thought) that's probably not the best way to go about things, particularly as a parent."
Wasser helped Kardashian speed up the divorce process after it appeared that West was attempting to delay it by adding conditions that would affect their prenuptial agreement.
"Mr West, by his actions, has made it clear that he does not accept that the parties' marital relationship is over," a 2022 court filing read. "Mr West has disseminated on social media the parties' private communications and misinformation about personal family matters and co-parenting, which has caused emotional distress."
The divorce was finalized in November 2022.
Britney Spears and Kevin Federline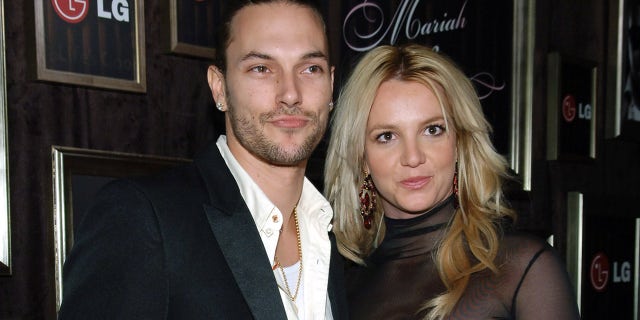 When Britney Spears married Kevin Federline, she was just 22 years old and worth $30 million dollars. According to Bloomberg, her team contacted Wasser about a prenuptial agreement before they married in 2004.
"A lot of times what will happen, particularly with young women, is they don't want a prenup. They're in love. This is fantasy time—'We're never going to get divorced, and I don't want anybody, certainly not some old guy in a suit, telling me how it's going to work out.' So they bring me in. We have the conversation," Wasser told the outlet in 2016.
She further explained a prenuptial's importance, particularly in California, where the bulk of celebrity marriages and divorces take place.
 "I mean, love, honor, and obey—OK, fine, whatever," Wasser said. "But the point is the minute you get married in the state of California, every dollar you earn, every page of that novel you write, every painting you paint is communal property. It's half-owned by your spouse."
Spears and Federline wed in 2004, but filed for divorce two years later, and Spears hired Wasser for the divorce. The attorney left the case in 2007 in the midst of Spears' and Federline's custody battle and the singer's public breakdown but did not specify the exact reason she stopped representing Spears.
"It was an ugly split-up," Wasser said. "We got out of that case."
Angelina Jolie and Brad Pitt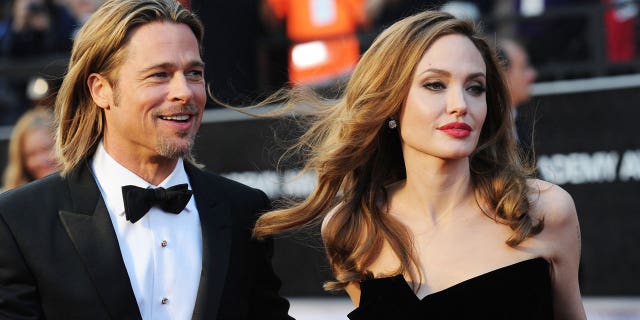 Wasser has actually represented Angelina Jolie twice, first in dissolving her brief marriage to Billy Bob Thornton, and later in her marriage to Brad Pitt.
Jolie and Pitt began dating in 2003 and eventually married in 2014 before divorcing in 2016, citing irreconcilable differences. Together, they couple share six children, Maddox, 21, Pax, 19, Zahara, 18, Shiloh, 17, and 14-year-old twins Vivienne and Knox.
The couple's custody battle has been ongoing and difficult, with accusations regarding abuse and parental alienation. Eventually, Jolie and Wasser parted ways over the case in 2018, and another lawyer took over.
"Angelina has decided to change counsel to Samantha Bley Dejean, as Samantha's expertise is the protection and best interest of children," Mindy Nyby, a spokesperson for the mother of six, told People at the time. "Angelina appreciates Laura's cooperation in transitioning the case over the past several weeks."
Jolie and Pitt's custody still is not quite settled, and they are also mired in a continuing legal battle over the French winery they bought together.
Kelly Clarkson and Brandon Blackstock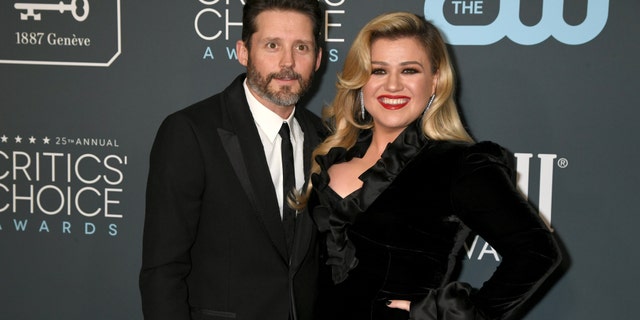 Wasser saw Kelly Clarkson through her contentious divorce with her ex, Brandon Blackstock.
The couple married in 2013, and have two children together, as well as two children from Blackstock's previous marriage.
Blackstock also served as Clarkson's manager until their split in 2020. Finances became a major issue during the process and ended with Clarkson receiving primary physical custody of the kids and paying Blackstock $45,000 monthly in child support. Clarkson also agreed to pay $115,000 per month in spousal support until Jan. 31, 2024.
Wasser also helped Clarkson legally change her name back after she had previously changed it to Blackstock during their marriage. 
Johnny Depp and Amber Heard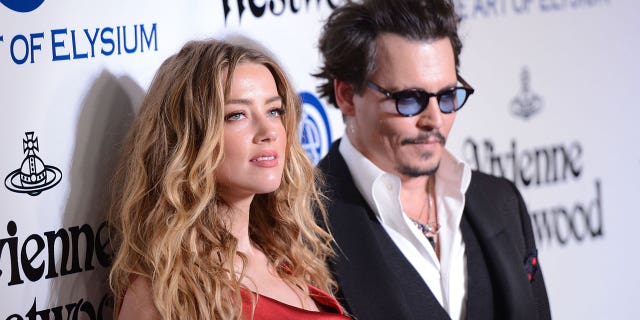 Before his intense legal battle last year with ex Amber Heard, Johnny Depp hired Wasser to represent him in his divorce from the actress.
The couple wed in 2015, but called it quits just 15 months later. Heard cited irreconcilable differences and filed a temporary restraining order against Depp amid allegations of domestic abuse.
They reached a $7 million settlement in 2016. 
Depp later sued Heard for defamation in 2019, and the case went to court last year, during which Wasser testified about the divorce.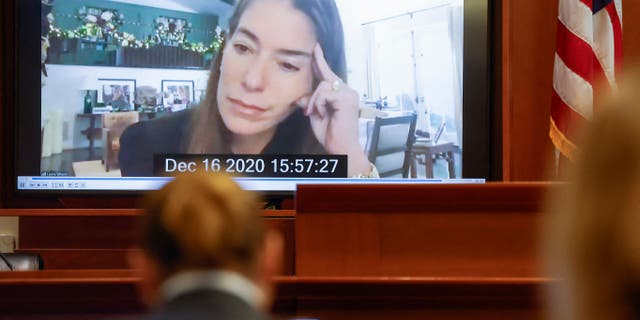 The "Pirates of the Caribbean" star ultimately won the case and settled for $1 million, which Heard recently paid.
---