Pat Sajak is currently hosting the 41st season of 'Wheel of Fortune,' his last before he retires
By Emily Trainham
---
A recent contestant on "Wheel of Fortune" was left spinning, both literally and figuratively, while trying to solve a difficult clue.
In an episode of the beloved game show that aired this week, a woman named Jessica was taking her turn, guessing individual letters in the "What Are You Doing?" category until only one letter remained to solve the puzzle. As she looked at the still-unsolved board that read "DINING IN THE DINING _AR," she took a guess that got a big reaction from audience members and viewers alike.
"I'd like to solve, Pat," she told host Pat Sajak with a grimace, sounding extremely unsure of herself.
"OK . . . " Sajak responded, mimicking her hesitancy.
With a bit of a laugh, Jessica guessed, "Dining in the Dining Jar?"
"No," Sajak answered simply as the audience groaned.
The next contestant took a spin, landing on the $800 wedge, and correctly answered "Dining in the Dining Car."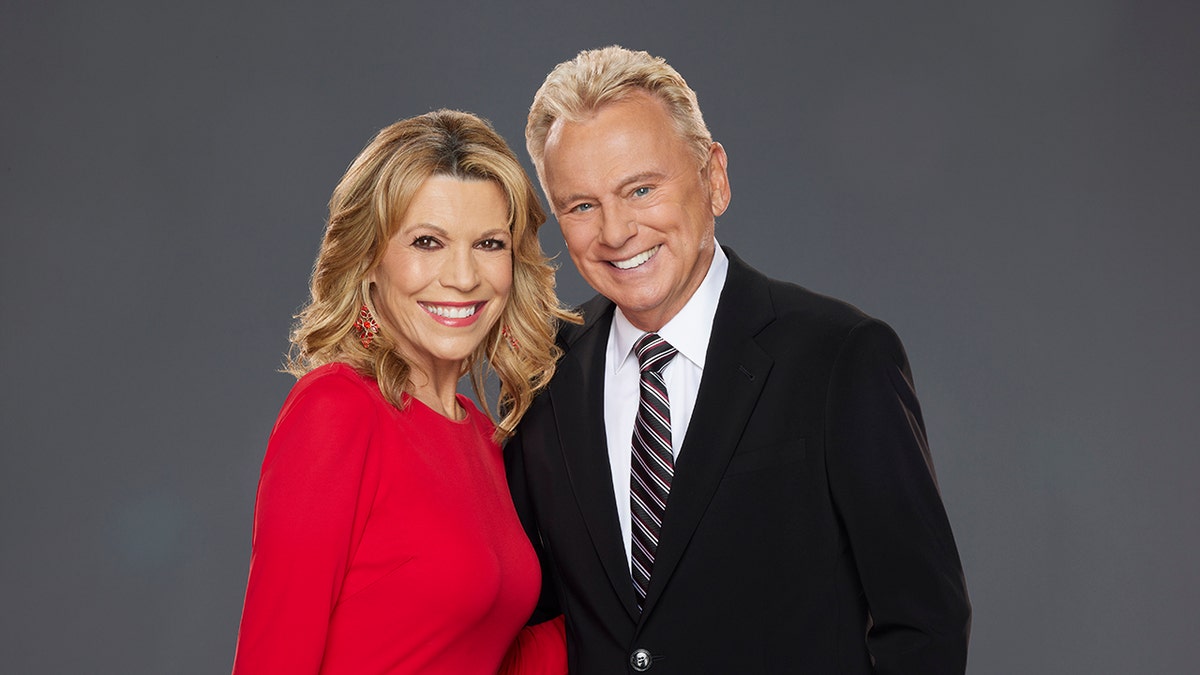 "Yeah, there might be a C up there somewhere," the longtime host said in his trademark teasing tone. When his co-host Vanna White turned over the last letter of the puzzle, he added, "Now it's just a matter of reading that."
She did, and Sajak concluded, "Well, we got there, that's the main thing."
While he didn't comment further on Jessica's misstep, social media was quick to dissect the moment.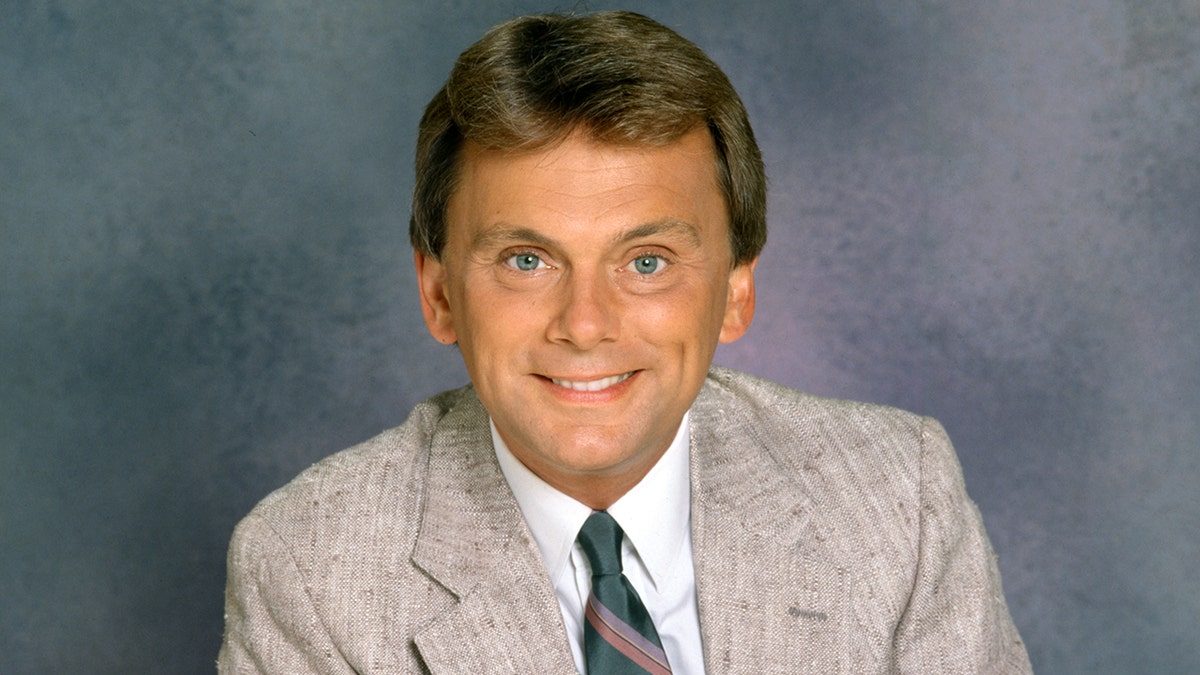 "New season of Wheel of Fortune but still some unfathomable responses," one person wrote on X, formerly Twitter. "When have you ever heard the term 'dining in the dining jar' before tonight? An epic of epic fails."
"Dining in the dining jar?!" another asked. "These people are morons!"
One viewer said, "'Dining in the dining jar' sent my jaw to the floor … I was rooting for you Jessica!"
Several simply shared the strange guess, filling the "Wheel of Fortune" hashtag with posts that read "Dining in the Dining Jar."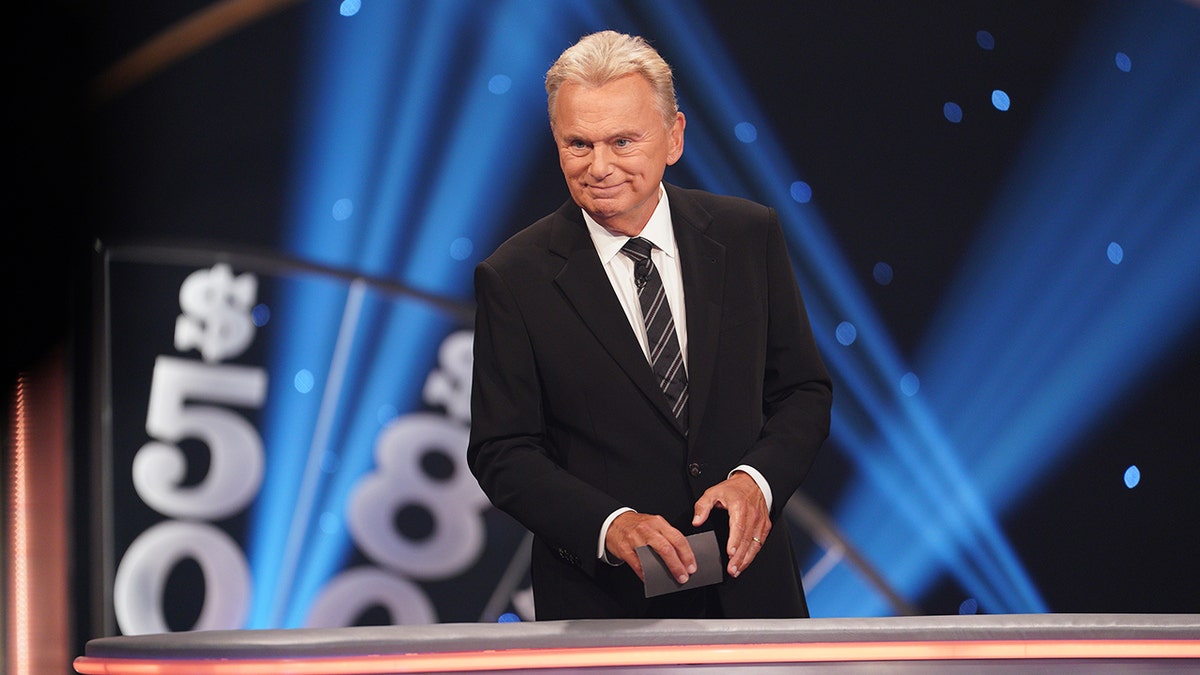 Even "Star Trek" actor George Takei took note of the flub with a classic comment of "Bless her heart."
Another noteworthy incident with a contestant happened earlier this month, when the winner of one game startled Sajak so much that he dropped a prize card.
After making it to the bonus round, a woman named Laryn failed to correctly guess the final puzzle, "Obtaining My Goals." She took it in stride, but when Sajak revealed that she would have won a car if she'd gotten the puzzle right, she let out a loud shriek.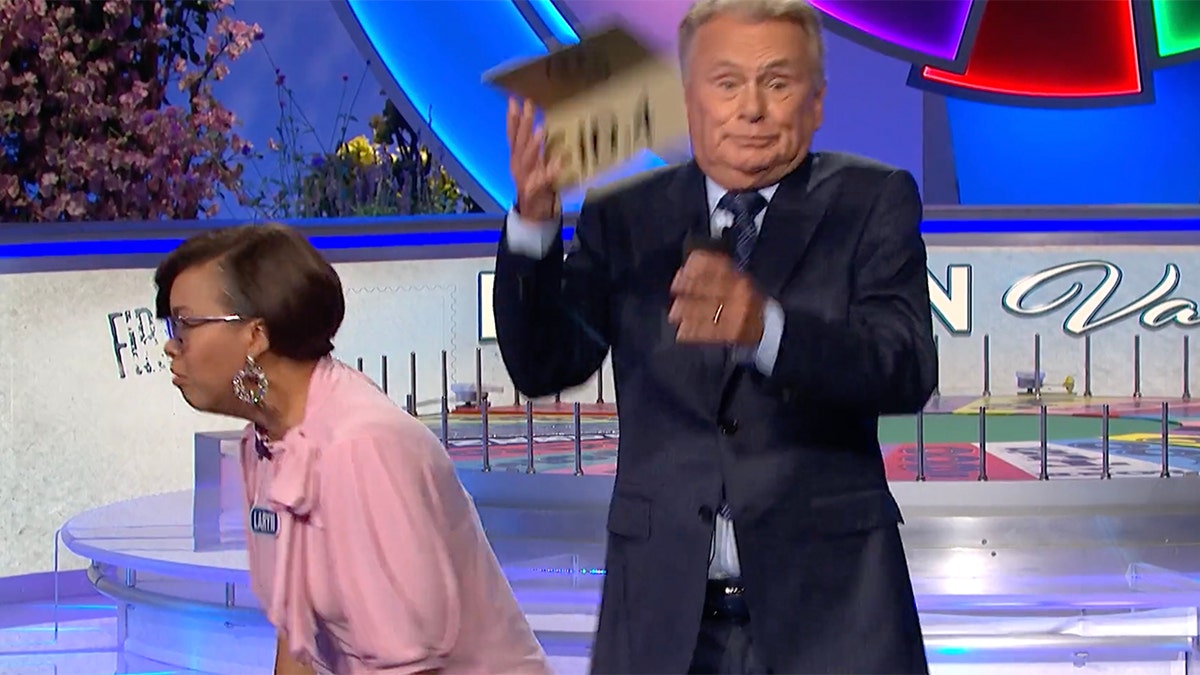 The longtime host jumped and threw his hands up before straightening his jacket as he composed himself. Laryn apologized for frightening him, and he assured her, "It's all right, I'll be fine."
Many fans of the show have been watching more intently this season, as it is Sajak's last. He announced over the summer that after over 40 years of hosting, he will be retiring next year and handing the reins over to Ryan Seacrest, who is set to begin hosting next fall.
---