Food Network star Valerie Bertinelli finalized her divorce from second husband Tom Vitale last November
By Mariah Haas 
Valerie Bertinelli is reveling in the new year.
The Food Network star posted a video of herself grinning ear to ear on Instagram on New Year's Day 2023 while Taylor Swift's "Clean" was playing in the background.
The first line of Bertinelli's caption read, "This new year day is coming in so much happier than last year's."
She went on: "New Year's Day has always been one of my all-time favorite holidays, but over the past five or six years, it has also been one of the most depressing. I'm done."
"There is so much to look forward to now, when before it just looked endlessly sad, scary, lonely and stressful," Bertinelli said. "I have no idea what's ahead for me and I'm not worried. I'm free."
"This new years day, 2023, is the first day of the rest of my life! I wish all of you every bit of joy and happiness and kindness that you claim. It's all yours. Grab it!" she said.
Last year, Bertinelli rejoiced after her divorce from ex-husband Tom Vitale was finalized. She exclaimed, "Happily divorced. God. Finally. It's finally over. YES!"
---
---
Bertinelli captioned her Twitter video at the time, "11.22.22 second best day of my life."
The two were married on New Year's Day in 2011, after beginning a relationship in 2004.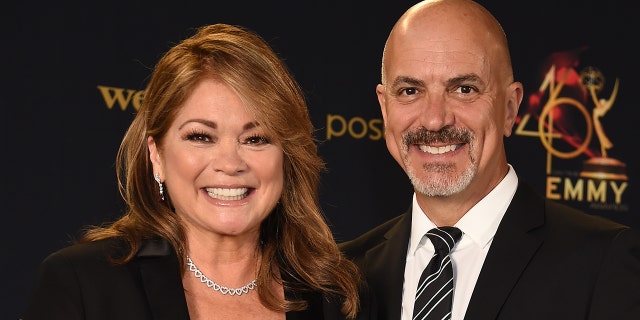 Prior to Vitale, Bertinelli was married to late rocker Eddie Van Halen from 1981 to 2007 (they separated in 2001), with whom she shares her son, Wolfgang "Woflie" Van Halen.
Fox News Digital's Caroline Thayer contributed to this report.
---
DON'T MISS