Swift is expected to attend Travis Kelce's football game against the New York Jets on Sunday
By Caroline Thayer
---
Taylor Swift commanded the streets of New York City on Saturday, dining with a star-studded group of women.
The popstar arrived at Emilio's Ballato in SoHo, hand in hand with longtime pal Blake Lively. The women looked jovial as they entered the celebrity hot-spot for dinner. 
Swift wore an all-black ensemble while Lively opted for a more mismatched look.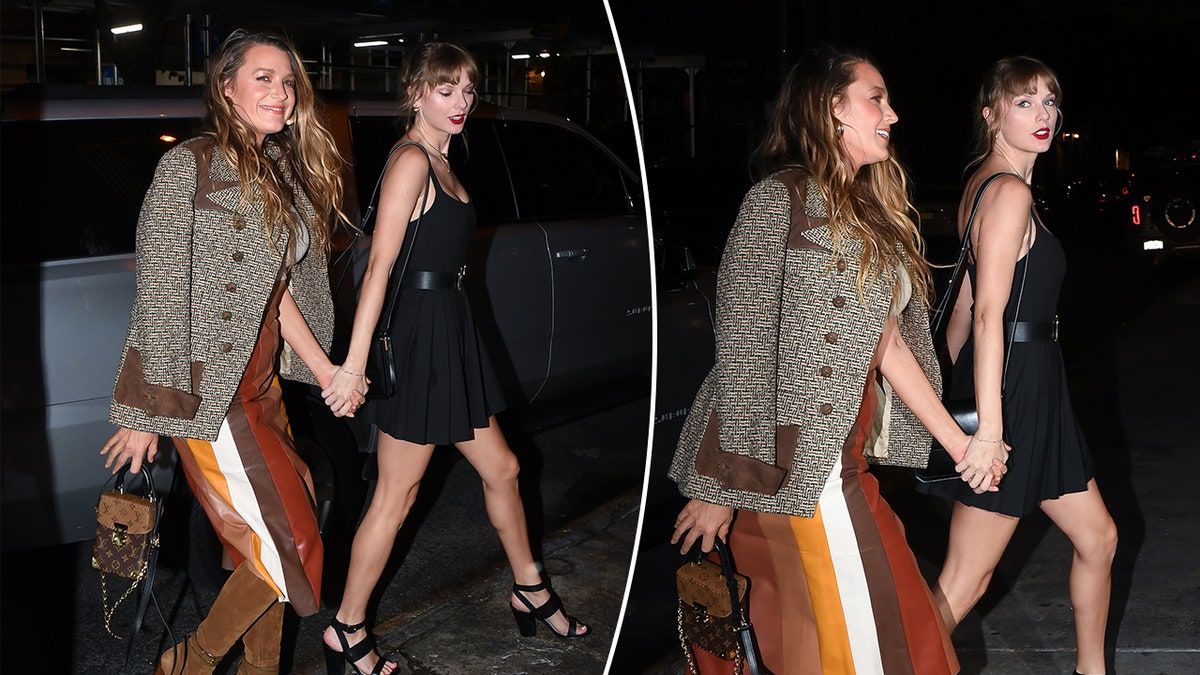 Lively's older sister Robyn, also joined the women.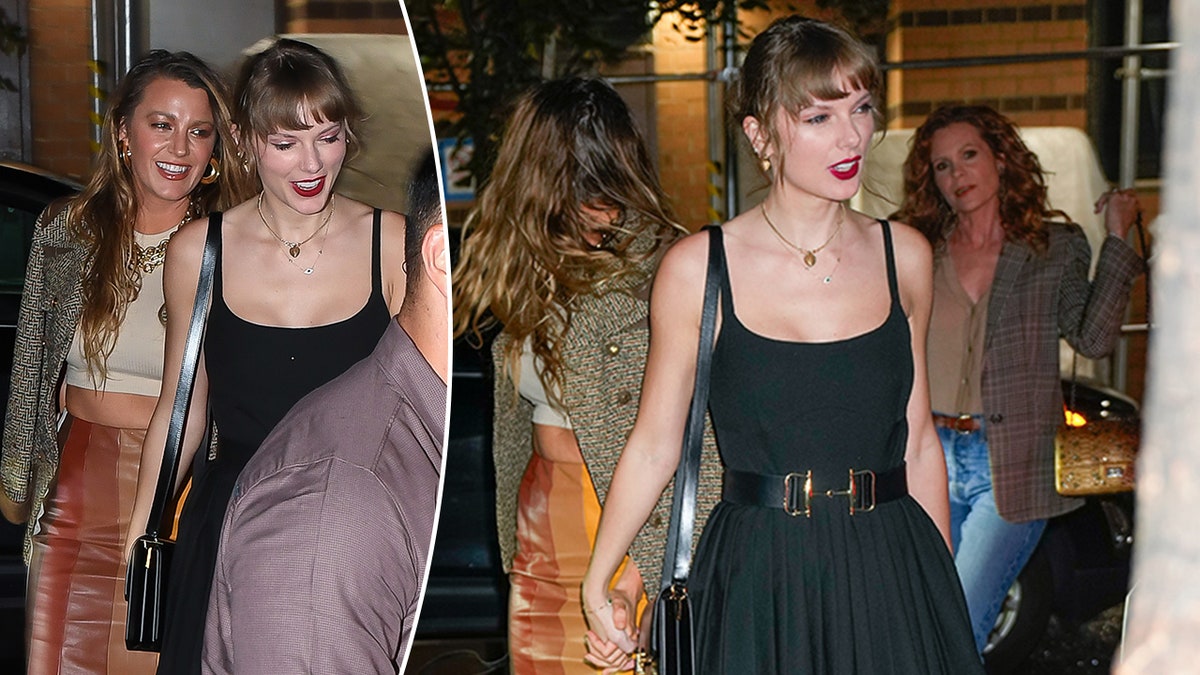 "Game of Thrones" actress Sophie Turner, who is currently enduring a bitter divorce from estranged husband Joe Jonas (one of Swift's ex-boyfriends), was also spotted arriving at the restaurant. Since she and Jonas announced their divorce in early September, Swift has seemingly welcomed Turner into her famous girl squad. The two have been photographed out together on multiple occasions.
Swift is reportedly loaning her Tribeca apartment to Turner and her young daughters as divorce proceedings with Jonas continue.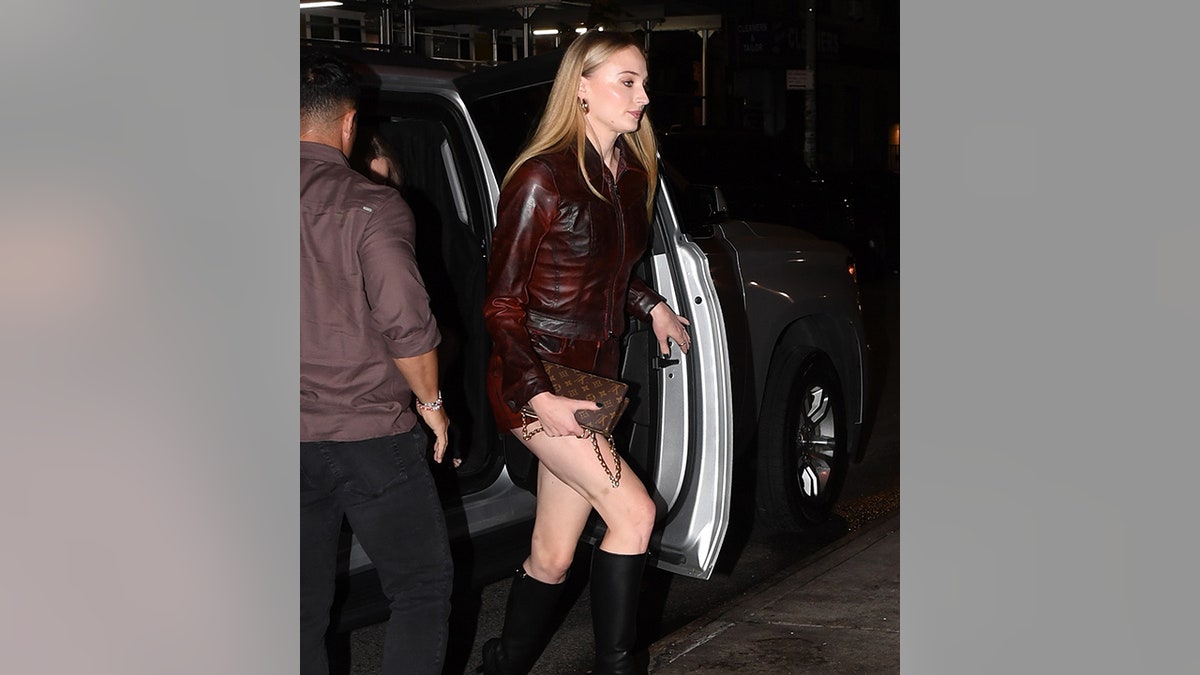 A new addition to Swift's roster of famous friends was Brittany Mahomes, the wife of Kansas City Chief's quarterback Patrick Mahomes. 
Swift has been linked to tight end Travis Kelce, who also happens to be Mahomes' No. 1 target on the field.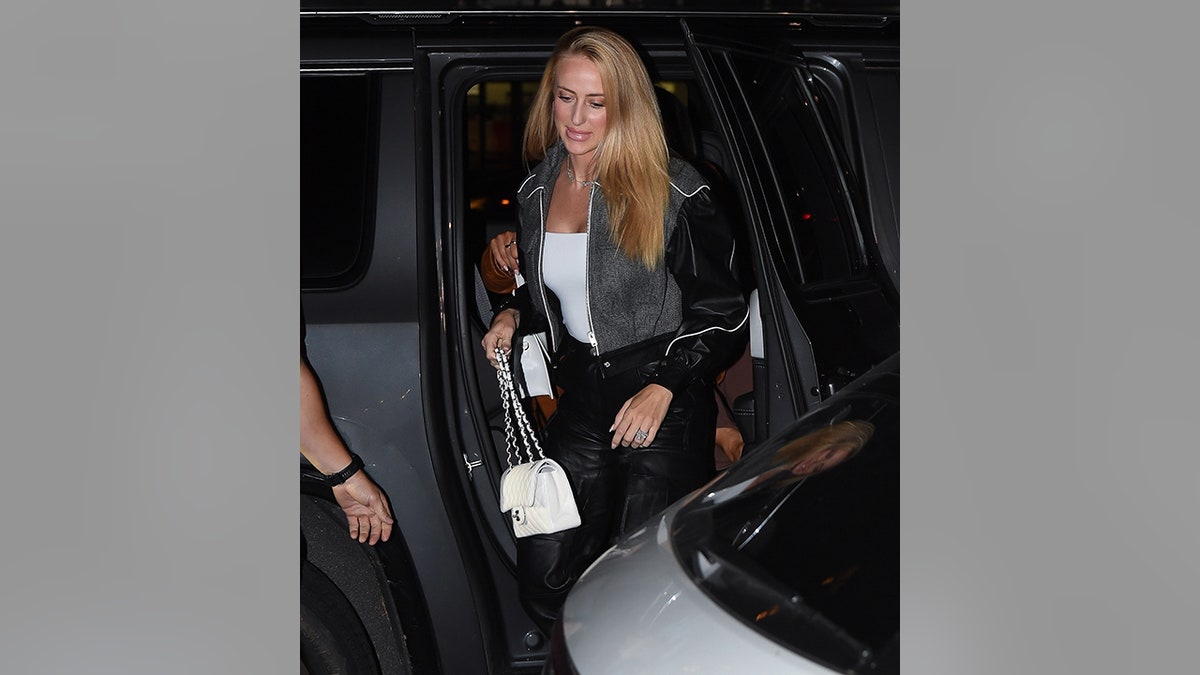 Swift practically broke the internet last weekend when she attended Kelce's game at Arrowhead Stadium. Her presence solidified romance rumors with Kelce, who had previously expressed interest in the star. She was seated in a suite with Kelce's mother, Donna.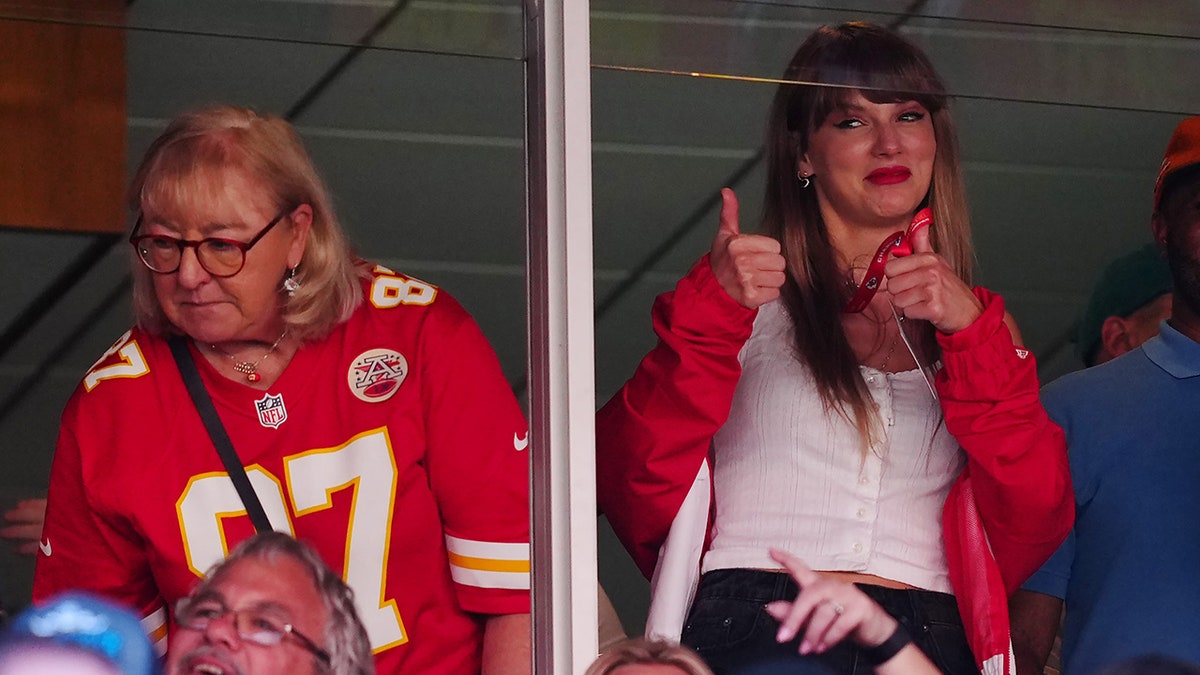 After the game, Swift seemingly left the stadium with Kelce in his car.
Kelce recently shared on his podcast that he was thrilled Swift accepted his invitation to come to one of his games. "Shoutout to Taylor for pulling up. That was pretty ballsy," he said on his "New Heights" podcast with brother Jason. "I just thought it was awesome how everybody in the suite had nothing but great things to say about her, you know, the friends and family. She looked amazing. Everybody was talking about her in great light. And on top of that, you know, the day went perfect – for Chiefs fans, of course."
Swift is expected to attend Kelce's game against the New York Jets at MetLife Stadium for "Sunday Night Football."
---