Jason Aldean's new music video for 'Try That in a Small Town' was pulled from CMT after liberal backlash
By Kristine Parks
---
Sheryl Crow joined in the liberal backlash to Jason Aldean's new music video for "Try That in a Small Town" on Tuesday, accusing the fellow singer of "promoting violence."
Tagging Aldean, Crow ripped the song's message and lectured the country star, saying he should "know better" after surviving the Las Vegas mass shooting in 2017.
"I'm from a small town. Even people in small towns are sick of violence. There's nothing small-town or American about promoting violence. You should know that better than anyone having survived a mass shooting. This is not American or small town-like. It's just lame," she tweeted Tuesday.
Crow's tweet links to Moms Demand Action founder Shannon Watts' tweet blasting his song's lyrics as violent.
Crow joined other Nashville artists last April in calling for stronger gun control laws in Tennessee after the deadly Covenant School shooting.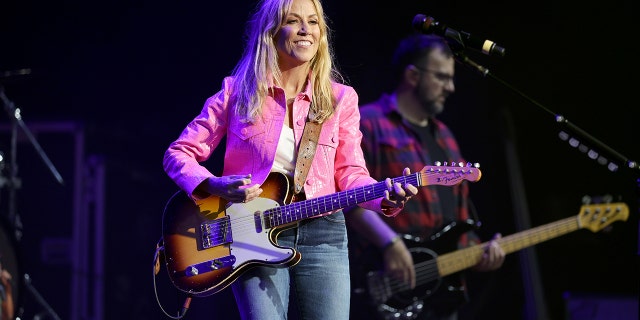 Crow's tweet was met with mixed reactions. Conservatives knocked Crow's tweet, while she received support from other figures on the left.
"Aldean's song does not promote violence. The video is a clear criticism of the widespread violence of 2020," former Mumford & Sons co-founder and banjoist Winston Marshall tweeted.
"Now do that with rap songs to be consistent. Amazing to be against a song that is ANTI-CRIME," one Twitter user commented. Another mocked the singer by asking if her small town was "okay with carjacking."
Maria Shriver also weighed in, seeming to echo the "Soak up the Sun" singer's sentiments while adding, "We need to take care of one another, that's the point."
Aldean's new music video received backlash over the weekend from liberal activists who claimed the song was racist and promoted violence.
In the music video, Aldean touts how small towns wouldn't tolerate the kind of riots and lawlessness many cities across the country faced during the summer of 2020.
"Sucker punch somebody on a sidewalk, carjack an old lady at a red light, pull a gun on the owner of a liquor store. Ya think it's cool, well, act a fool if ya like. Cuss out a cop, spit in his face, stomp on the flag and light it up. Yeah, ya think you're tough? Well, try that in a small town, see how far ya make it down the road. Around here, we take care of our own, you cross that line, it won't take long for you to find out, I recommend you don't," he sings in the music video, while news clips of riots and robberies play in the background.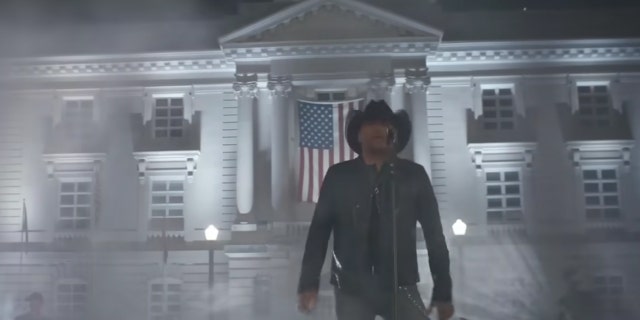 CMT decided to pull the music video off the air following the backlash. Aldean defended the song on Tuesday, denying it had racial undertones.
"There is not a single lyric in the song that references race or points to it- and there isn't a single video clip that isn't real news footage -and while I can try and respect others to have their own interpretation of a song with music- this one goes too far," the country singer wrote in posts shared on Instagram and Twitter.
Aldean and Crow did not immediately return a request for comment.
---