English rock star Jeff Beck died after bout with meningitis
By Tracy Wright
Guitar legend Jeff Beck died on Tuesday after contracting "bacterial meningitis." He was 78.
"On behalf of his family, it is with deep and profound sadness that we share the news of Jeff Beck's passing," Beck's representative confirmed in a statement shared with Fox News Digital. 
"After suddenly contracting bacterial meningitis, he peacefully passed away yesterday. His family ask for privacy while they process this tremendous loss."
Known as one of the most influential guitarists in modern music, Beck, born Geoffrey Arnold Beck, earned eight Grammy awards throughout his decades-long career. 
Ozzy Osbourne tweeted, "I can't express how saddened I am to hear of @JeffBeckMusic's passing. What a terrible loss for his family, friends & his many fans. It was such an honor to have known Jeff & an incredible honor to have had him play on my most recent album, #PatientNumber9. Long live #JeffBeck."
Dave Davies of The Kinks was "heartbroken" over the sudden loss" and recalled seeing Beck recently perform in a series of tweets.  
"I'm heartbroken he looked in fine shape to me," Davies wrote. "Playing great he was in great shape. I'm shocked and bewilderedDeepest sympathy to his wife friends close ones I'm bewildered Jeff Beck it don't make sense I don't get it. He was a good friend and a great guitar player."
Beck spent the summer touring with Johnny Depp in Europe after releasing his final album, "18."
Jeff was first inducted into the Rock & Roll Hall of Fame in 1992 as a member of the Yardbirds. He received the honor once again in 2009 as a solo artist.
He appeared as a guest artist on dozens of albums, and worked with Stevie Wonder, Sir Rod Stewart, Tina Turner, Mick Jagger and Jon Bon Jovi, to name a few.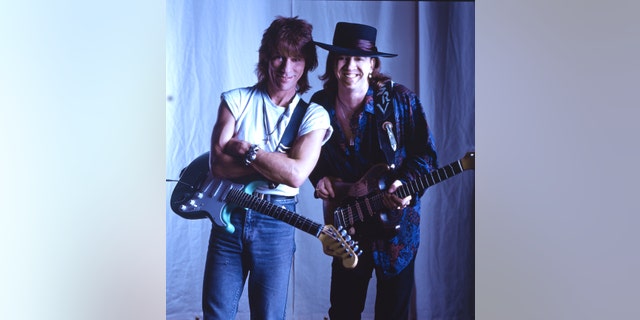 Beck told Guitar World in 2014, "I like an element of chaos in music. That feeling is the best thing ever, as long as you don't have too much of it. It's got to be in balance. I just saw Cirque du Soleil, and it struck me as complete organized chaos. If I could turn that into music, it's not far away from what my ultimate goal would be, which is to delight people with chaos and beauty at the same time."
Stewart shared fond memories of Beck in a tribute on social media, and said the musician was "on another planet."
---
---
He wrote, "He took me and Ronnie Wood to the USA in the late 60s in his band the Jeff Beck Group and we haven't looked back since. He was one of the few guitarists that when playing live would actually listen to me sing and respond. Jeff, you were the greatest, my man . Thank you for everything. RIP."
Paul Stanley wrote, "WOW. What awful news. Jeff Beck, one of the all time guitar masters has died. From The Yardbirds and The Jeff Beck Group on, he blazed a trail impossible to follow. Play on now and forever. @jeffbeckmusic."
Gene Simmons shared a photo of Beck with the tribute, "Heartbreaking news to report the late, great Jeff Back has sadly passed. No one played guitar like Jeff. Please get ahold of the first two Jeff Beck Group albums and behold greatness. RIP."
In addition to collaborating with Ozzy Osbourne, Jimi Hendrix and ZZ Top, Beck released 17 of his own studio albums and more than 20 singles.
His final catalog with Depp was in the works for three years, and included covers of Motown musicians, in addition to songs from the Beach Boys, John Lennon and Velvet Underground.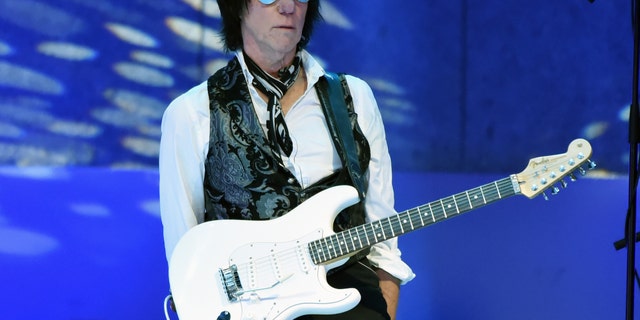 "When Johnny and I started playing together, it really ignited our youthful spirit and creativity," Beck told The Sunday Times last year. "We would joke about how we felt 18 again, so that just became the album title too."
Depp began touring with Beck in the midst of his defamation trial against Amber Heard. Beck and Depp began playing together in 2016 when Jeff dropped in on Johnny's band, the "Hollywood Vampires." They began recording together in 2019.
"It's an extraordinary honor to play and write music with Jeff, one of the true greats and someone I am now privileged enough to call my brother," Depp said in a statement at the time.
Beck is survived by wife Sandra.
Fox News Digital's Larry Fink contributed to this report.
---