The 60-year-old bassist says he is not religious but 'kind of' believes in God
By Elizabeth Stanton
---
Red Hot Chili Peppers bassist Flea has a daily ritual that may seem unusual for a rocker: prayer.
"I'm a praying guy," the 60-year-old told the Los Angeles Times. "I pray in the morning when I get up, when I go to bed, when I eat. And when I do an interview, I'll just stop for a second — like, let me get out of the way and let go of everything."
He continued, "I'm not religious in any way, but I kind of believe in God. And I try to live a life that honors my idea of what God is — like a divine energy."
Flea, born Michael Balzary, has been with the Red Hot Chili Peppers since their formation in 1983 along with lead singer Anthony Kiedis.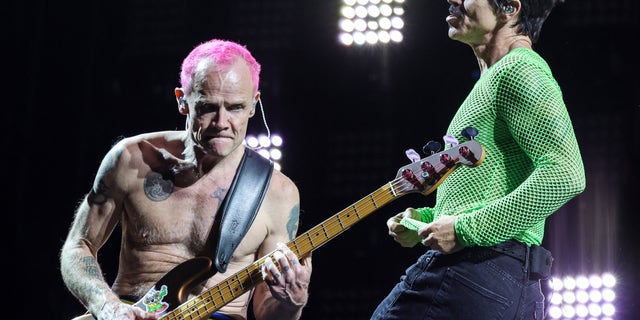 During the height of the band's popularity and rock star excess, Flea found himself feeling reflective and run down, and decided to seek out connection.
"For me, music is the voice of God. I grew up virulently anti-religious, and there came a time in the early '90s, right around when I turned 30, I got really sick with chronic fatigue," he explained to the outlet. "I'd been a drug-taking madman — party all night, play basketball all day. I just thought I was Superman. And all of a sudden it was like all the energy got sucked out of my body. I was like, I can't go on tour, I feel too s—. And I was cut off from my friends because I wasn't partying."
He explained he read a self-help book by Jon Kabat-Zinn that helped him look inward, and that was when he had a breakthrough.
"I started thinking about that emptiness, and in that moment God just made perfect sense," he said.
Though he does not belong to any particular church, Flea revealed he did attend a few to see if any were the right fit for him.
"I thought there might be a sense of community," he said. "In the '80s I'd go to churches in South L.A. as an atheist. I had a friend who knew where the best gospel groups were coming through, so I'd go, and it would be incredible." 
He also shared his admiration for those involved in more intense religions.
"I thought punk rock was intense. Punk rockers are a bunch of p—ies compared to a church where people are speaking in tongues and throwing themselves on the ground," he said.
Flea still performs with the band, and he also hosts a podcast, "This Little Light," where he interviews other artists.
One of his biggest passions is the nonprofit Silverlake Conservatory, which he founded in 2001, to provide music education he felt was no long available in Los Angeles public schools.
He also recently welcomed his third child, a son named Darius, with his wife, streetwear designer Melody Ehsani. Flea has two older daughters from previous relationships.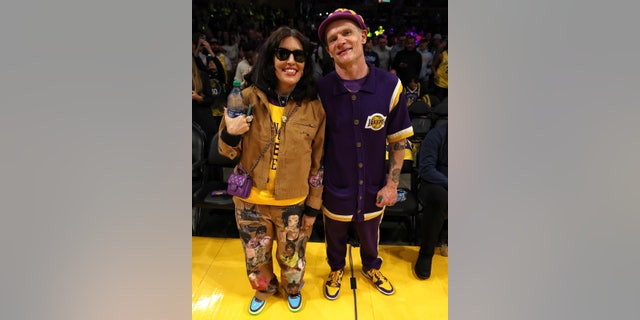 As to be expected, he is not raising his son on typical children's songs.
"The wheels on the bus aren't going round and round in our house. F— 'Mary Had a Little Lamb,'" he said with a laugh. "We're listening to Sonny Rollins."
---