The Prince and Wales and Duke of Sussex also attended King Charles III's coronation May 6, but didn't speak to each other
By Brie Stimson
---
Prince Harry and Prince William came together this week at the Diana Award ceremony, an organization that honors their late mother's charitable legacy, but didn't actually meet in person. 
William spoke in a prerecorded message at the beginning of the virtual ceremony, congratulating the winners, which he said showed the "power of young people to inspire meaningful change."
He continued, "And to everyone watching, all these stories remind us why organizations like The Diana Award are so important. It is a reminder that when we invest in young people, when we provide them with the tools and opportunities to make a difference, they can truly change the world. A belief shared by my mother, and one I am proud to continue in her name."
Later in the ceremony, Harry interviewed a 2021 Diana and Legacy Award recipient and introduced some of the winners.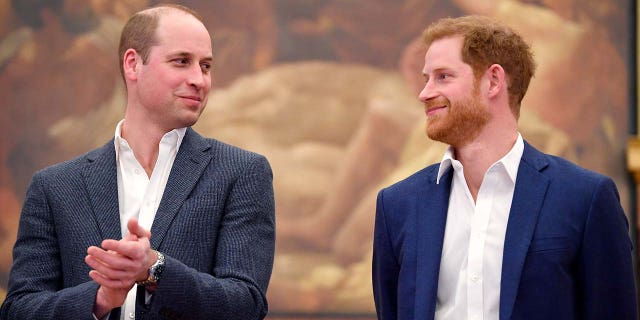 "As we come together, I am reminded of the profound belief my mother held in the transformative power of young people," Harry said. "She recognized their unique ability to challenge the status quo and push for a more inclusive and compassionate society. Her legacy continues to inspire and serve as an example of how to navigate the complexities of our world today." 
Last month, Harry spoke alongside Diana Award CEO Tessy Ojo at a meeting with young people in Los Angeles, the first time one of the charity's Conversation for Change meetings had been held outside the U.K., according to People magazine. 
The two brothers last met in person at King Charles III's coronation, which Harry attended alone while Meghan Markle stayed back in California with their kids Archie and Lilibet. 
Harry and William didn't speak at the coronation and the Duke of Sussex flew back to California immediately, choosing to pass on post-coronation festivities like the concert at Windsor Castle. 
They were also brought together in tragedy last year when their grandmother Queen Elizabeth II died. 
Harry and William delighted royal those grieving when they appeared as a foursome with Markle and Kate Middleton at Windsor Castle. 
Though once close, the brothers' relationship has been strained for some time, which Harry has opened up about in his memoir "Spare" and his Netflix docuseries with Markle "Harry & Meghan."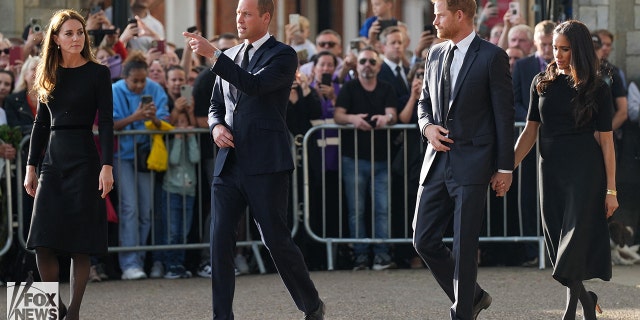 Harry even accused William of once grabbing him and knocking him down in an argument in which he claimed William called Markle "difficult" and "rude" soon after she married him. 
In January, Harry told Anderson Cooper that he hadn't spoken to either William or his father in "a while."
"But I look forward to, I look forward to us being able to find peace," he said. 
William and Harry speaking about their late mother may bring to mind the poignant images of the two young princes walking side-by-side behind Diana's coffin after they lost her to a car crash at the tender ages of 15 and 12 in 1997. 
Ojo told People that both Harry and William are committed to being involved in the Diana Award. 
"They want to walk in their mother's footsteps," she told the magazine. "We are very grateful and privileged that we continue to have both their support in supporting young people on a personal level. They understand how these young people are passionate about social change."
Diana also brought the two together in 2021 when they unveiled a statue they commissioned of her in the Sunken Garden at Kensington Palace on what would have been for 60th birthday. 
---